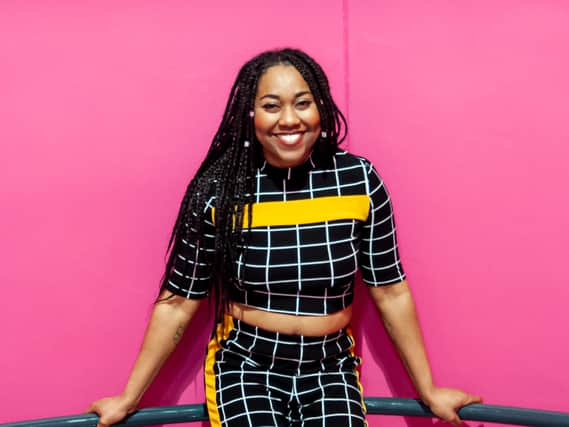 A poet, a performance artist, a producer, the boss of a major Manchester cultural hub - Keisha Thompson has many strings to her bow.
Her impressive rise through the artistic scene, which started when she was identified as a significant new voice as a teenager, has been one very much shaped by Manchester, the city of her birth and the one she still calls home.
For the latest in our occasional series What Manchester Means To Me, Keisha explained to ManchesterWorld just why she loves her city so much and the role it has played in her success so far.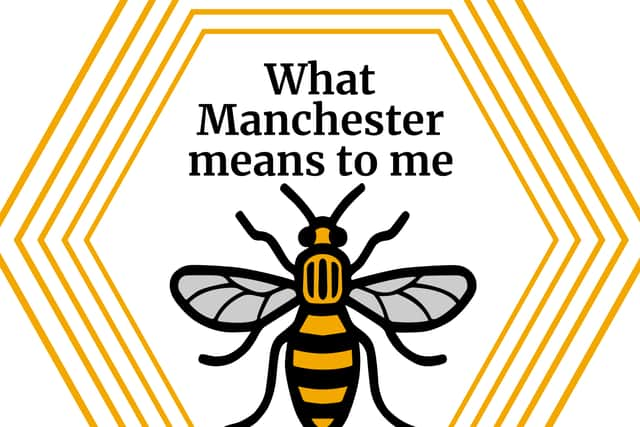 Where did it all begin for Keisha?
Keisha was born and brought up in Whalley Range and went to a "very multicultural and multi-faith" primary school.
She was also fortunate enough to go to both primary and secondary schools which had a deep love of the arts and encouraged pupils to engage with them.
Keisha said she became interested in culture at a very early age, something that was also encouraged at home.
She said: "My primary school was very much engaged with the arts, which was very exciting and encouraging for me.
"I got involved in things like ballet, steel pan bands, Indian music, the choir. We would have lots of artists come in and we would get to see shows and go to galleries.
"That definitely instilled this appetite I have for the arts. I remember very vividly when we were in year five or six we paired with a high school and did a Shakespeare production.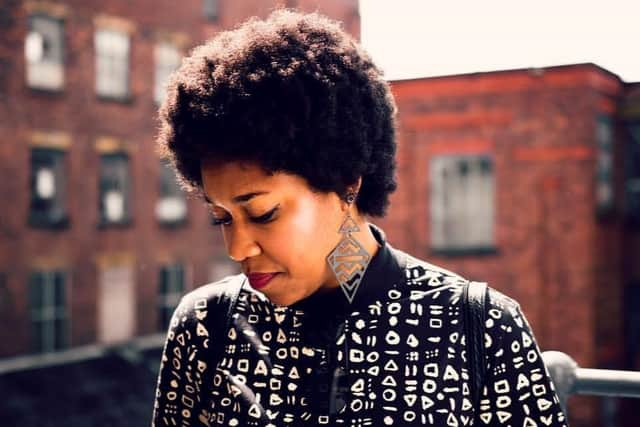 "They were doing Hamlet and we got to do a prequel version. I got to play a character and that was my first taste of a big solo role.
"I had a very encouraging family who loved the arts. None of them are artists themselves but there was an embracing of the arts.
"I was taken to shows and galleries and was allowed to participate in lots of activities in cultural spaces around South Manchester. I was always that kid doing all the things.
"I did a lot of sport as well: netball, basketball, athletics.
"I then went to Whalley Range Girls School which was brilliant: really encouraging and engaged with the arts and sports and improving us as young women and young Mancunians."
This latter development of pride in the pupils' home city at her secondary school was something that made an impression on Keisha and chimed with her own feelings about Manchester.
She said: "During my education there was a real sense of being Mancunian and that this meant something. We have a great political and cultural history, we're innovative and doing stuff now as well as having a great legacy.
"I definitely have a strong memory of feeling proud to be a Mancunian and from Manchester."
Keeping that Mancunian pride
That sense of pride in her home city was something that Keisha maintained during her teenage years, and came particularly to the fore when it came to choosing where she would go to university.
She said: "I've always retained that Mancunian pride. I would go to other cities and I would think they were cool but if anything it validated my love for Manchester even more.
"I would say I was from Manchester and people would have been or wanted to go and wanted to talk about its football or music. There was always something they could reference.
"It surprised me how hard it was to leave Manchester in the run-up to going to uni. I wanted to go to Leeds, Birmingham, Sheffield or London but as it got closer I didn't want to leave, I didn't feel I needed to.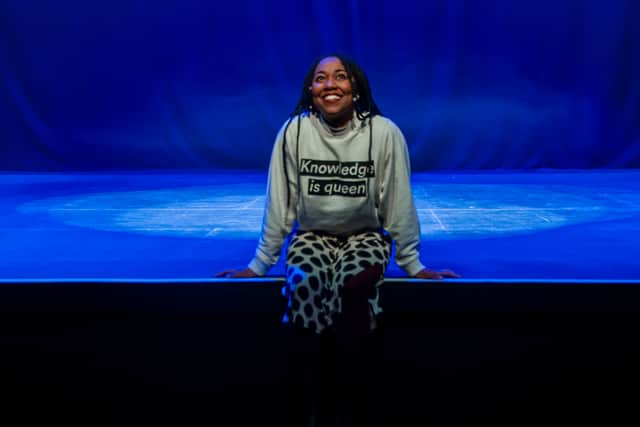 "I was getting noticed as an artist and I loved my city anyway.
"I got onto a leadership programme for young people whose parents hadn't been to uni and who needed that extra financial support, and I got that attached to The University of Manchester. That incentivised me to stay and I didn't feel upset or that I was missing out.
"I visited friends in other cities but if anything I then just became a stronger advocate for Manchester. I would tell my fellow students from elsewhere to go out and explore and not just stay on campus.
"I would tell them that this is a great city and I would show people around and get them to understand that."
She studied philosophy and politics at university and then took a year as a freelance touring her debut show, I Wish I Had A Moustache, which was about the taboo of female body hair and gender anxiety.
What did Keisha do after university?
Following her freelance year Keisha was encouraged to return to uni and do a PGCE in maths.
Working as a tutor gave her a bit of extra security while she continued to do artistic projects.
She said: "I left uni with no specific direction and I always knew that would be the case because philosophy and politics isn't vocational. I was juggling jobs, being an artist, figuring out what I was going to be.
"If I was going to go into education I didn't want to just work in a school, I wanted to be a part of policy and make change. I was part of Tutor Trust's first cohort when they set up in Manchester and I really enjoyed the ethos of it. I went on trips to see the board, meet funders. It was really fun."
How did Keisha initially get started as an artist?
By then Keisha had plenty of experience of the artistic world. She was first published at 10 in an anthology put together after young people across the city were encouraged to write about the refugee experience.
As a dancer she also took part in festivals across Manchester and by 15 was singing at weddings, before being invited to write by Urbis in response to an exhibition of work by African-American artist Emory Douglas.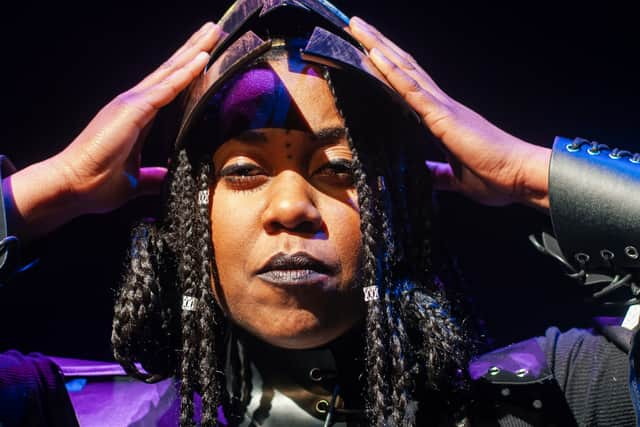 She said: "That was quite significant for me. I got published in other anthologies too around that age and from then on I was thinking this was part of my life.
"In my third year of uni I should have been focused on my dissertation but I went to New York to perform at a poetry cafe where Saul Williams and Mos Def started out. I decided I was doing that and I would have to figure out the dissertation when I got back.
"I had no formal qualifications beyond a GCSE but it was always part of my life. I found it interesting that a lot of my friends who were studying drama would look at me and ask how I wasn't studying it but would be out there in shows with links to the theatre.
"At the time it almost felt redundant, like I didn't need to study it. I'm not discrediting training, I'm an advocate for it, but I came to embrace it later. There can be a disjunct. Sometimes when you're on these courses you don't get to be in the industry as much, and there will be a way you are expected to get into it."
Developing her artistic voice
Asked to describe some of the most important aspects of her work, Keisha said: "I write from a very personal place. It's very anecdotal, probably very story-based. I didn't go out of my way to speak about anything in particular but I'm very aware of my voice and lived experience.
"I don't shy away from making references to my culture or my generation or Manchester or being a woman. I don't not talk about these things but that's not what I'm talking about.
"I really like commissions, I love being on my toes and getting asked about something. Once I had to write a poem about tax. I recorded it in London and there was this young boy wanting to know how you write about that. I didn't really know!
"I like to draw on politics, science and maths but it's a semantic field for me. I like thinking about the language that's used in a space, what words get used to talk about something and how I can put that into a different context.
"When I was younger I really wanted a book but my publisher said I needed a body of work on one topic. I've got a book now,about my relationship with my dad, but I didn't go out of my way to cultivate that work, I just found it was happening."
Contact and the role it has played for Keisha
Keisha says the impact of Contact, the Oxford Road arts hub she will take over the top job at in June, on her life and career is "unquantifiable".
However, she admitted that when she first started going aged 15 she still felt a lot of loyalty to what is now Z-Arts in Hulme, where she had taken a lot of her first steps into performing.
Nevertheless, she knew that other young people were going to Contact and that she would end up walking through the doors eventually.
She said: "I liked the programme and thought the shows looked cool. When I was 16 I started going to Xaverian College and it was just up the road. I was just there all the time.
"I would go to the cafe, the poetry stuff, all the events. A friend was in the youth company and I watched him perform. Every time I went I would meet someone new or see something interesting. Someone would be just playing a guitar or doing a poem or talking about their beatboxing show or whatever. It felt very exciting.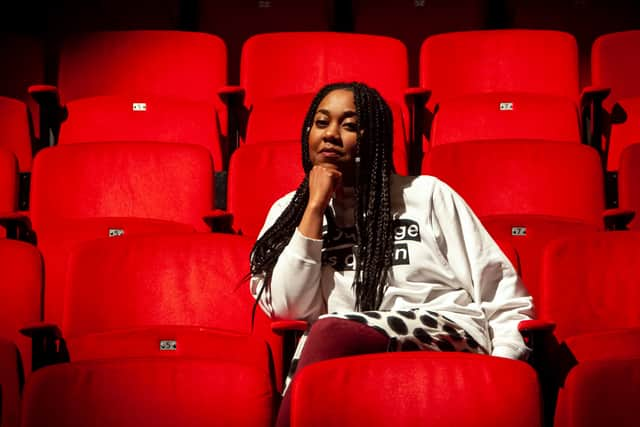 "This place just drew people in from all over the world. I really appreciated the conversations you would be exposed to there. People were really trying to figure out their identities and just having that safe space to share what they had experienced or were thinking was something I loved.
"I just walked into Contact and felt it was the place for the people who felt a bit lost. You could just come in and sit on the sofa and it would be fine."
She has been on the core staff team at the venue since 2015, when it was suggested to her she should consider a role as a producer, and will become the first Black person to permanently take on the artistic director's role.
She said: "It's super-exciting, I'm just really looking forward to it, although probably not in the way people would expect. We have such a beautiful pool of people we are connected and alumni and such a great legacy that the art side of things doesn't concern me. That will continue because that's what we do.
"What I'm more interested in is looking back at what we've done and been successful at and making sure that culture remains.
"I want to be really pragmatic about it, making executive decisions, sitting on the board, thinking about infrastructure, looking at budgets. That's what I'm really excited about as that's what allows the good work to thrive.
"I'm interested in setting the foundations and re-engaging with the team, making sure they know why they are working at Contact and how impactful they can be.
"The building is currently so fresh and new, it needs that energy so it feels like stuff is happening here.
"I'm the first Mancunian to take this role and I'm really excited about that but I need to make sure I explore what that means.
"We have a wonderful national and international profile and I love the way we connect outside of Manchester, but I want to make sure Mancunians feel they own Contact and it's a place that supports young people in Manchester. That's really important to me."
Getting into the arts as a young person today
Contact's role in nurturing the homegrown talent of the city is one that is particularly important at a time when many opportunities, particularly for young people from disadvantaged or working-class backgrounds, to enter the arts have been rolled back.
It is a subject Keisha is both eloquent and forthright about, though she says the situation is not all doom and gloom.
She said: "It's definitely difficult for a number of reasons, including the way the arts have been treated. Funding has been cut, it's not compulsory on the school curriculum to visit or engage with cultural spaces, which I just think is ridiculous.
"There's an unspoken definition about privilege and class, and the perception people will feel that they're not allowed in these spaces, that it's not for them and not representative.
"People are doing cultural and creative things all the time, it's just not acknowledged as such. It all contributes to the disparities we see.
"I'm happy to see that a lot of cultural spaces have been taking more risks in using their studio or smaller spaces to programme artists that would be more associated with Contact or Green Room and wouldn't have had a place in the Royal Exchange or The Lowry.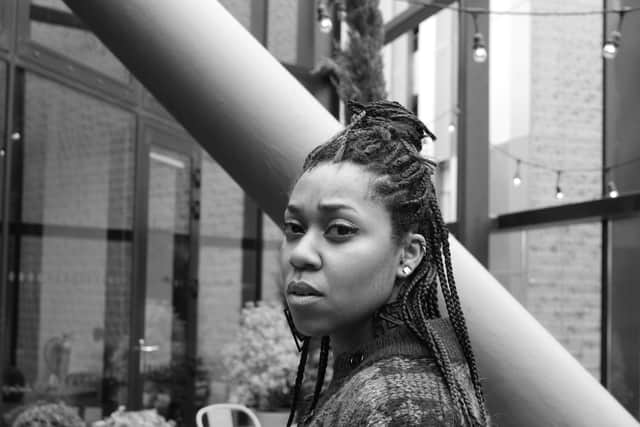 "The international festival has also done a great job of promoting new and radical work, stuff that isn't easy to put in a specific genre.
"I'm grateful for being part of the cultural ecology of Manchester during lockdown and in the Greater Manchester Hub of 14 major venues and festivals which got together to support artists in the city. We helped people with funding and were just being supportive in so many different ways. There was cross-programming, co-productions.
"That's what this city is about for me, you just can't stop us being creative. It's wonderful to be instrumental in that.
"I don't take the role at Contact lightly whatsoever, my challenge is around imagining my vision and what I'm about while being responsible and relevant. That's what a cultural space needs to be."
Keisha is also keen to build bridges with other institutions in Manchester. Her work as a producer as Contact included creating a response to research about diagnosis of cancer in teenagers with a medical charity with a view to taking it to major health conferences.
And this interview is conducted with Keisha at the National Football Museum, which she had visited to help forge collaborations and partnerships.
Speaking about diversity in the city
Keisha spoke fondly about attending a very multi-cultural primary school in Manchester and said other cities could learn from how people from different backgrounds and religions get along here.
She said: "I think we do a good job of showing how it can be done. You can have a place with so many different cultures and languages that are distinct but still connect with one another.
"It makes you feel you can go anywhere in the world and I know Manchester has given me that. I can say I'm from Manchester and people will have something to say, even if it's just about the rain.
"I love that Manchester does a great job of showing what multi-culturalism actually looks like. The area I live is extremely harmonious and when I grew up there were three different churches, two mosques, a Sikh gurdwara round the corner and a Hindu temple. I got to go to every single one of these spaces to see how people worship and support each other."
What else does Keisha love about Manchester?
Keisha says she loves to take advantage of Manchester's seemingly-endless list of events and activities going on and would like to get back into the habit of getting out and about across Greater Manchester to soak up even more of what is going on.
She said: "If there's a random film night happening in Levenshulme, I'm there. If there's a fermentation workshop happening in the Northern Quarter, I'm there.
"I was at the Bridgewater Hall last week, I took my mum, but then I might go to an open mic night. The Hip Hop Chip Shop is doing really interesting things in Ancoats.
"I'm always looking out to see what's going on in the city and I will go to it.
"When I was younger I would venture out into Greater Manchester more, I need to start doing that again, finding random events in Bury or somewhere and just going to them. There's no reason I shouldn't continue to do that."
She said: "I don't drive so it's about spare time and access. I'm very much about walking and public transport, trying to be environmentally-friendly.
"That's sometimes a barrier. We know there are massive disparities between north and south Manchester, links to go from one part of the city to another.
"They're all things I would like to address and speak to some of the significant figures in our city about to see how young people can be more supported to move around the city and experience culture and the opportunities that are available."