Manchester writer and performance artist Keisha Thompson unveiled as new artistic director and CEO at Contact
In a ground-breaking appointment Keisha is the first woman, first Mancunian and the youngest person to run Contact.
Watch more of our videos on Shots!
and live on Freeview channel 276
Visit Shots! now
Manchester cultural hub Contact has made a ground-breaking appointment after announcing poet and performance artist Keisha Thompson as its new artistic director and CEO.
The 32-year-old from Whalley Range becomes the first Mancunian, the first woman and the youngest person to be in charge of the Oxford Road arts venue.
She is also the first Black person to be given a permanent artistic director's post at Contact and the first poet to be handed the reins of a multi-arts venue in Britain.
Her appointment has been widely lauded in Manchester and the new role also brings Keisha full circle as her association with the venue as an artist and leader goes back to her teenage years.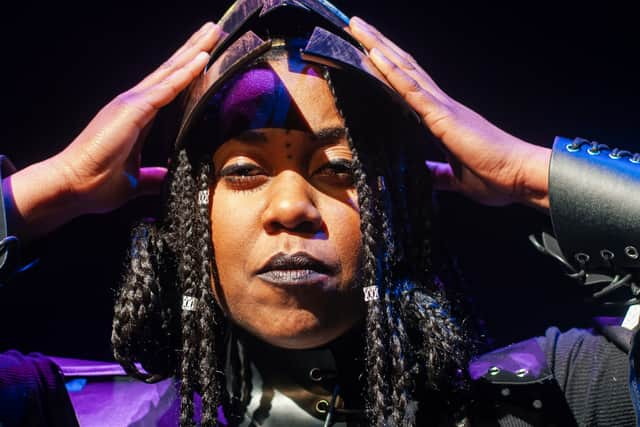 What role has Keisha Thompson been given at Contact?
Keisha has been awarded the role of artistic director and CEO at Contact, a venue which is known for its extraordinary-looking building on Oxford Road and radical approaches to programming and organisation.
She first performed at the venue when she was 15 and was supported through Contact's engagement programme as a young poet, writer and performance artist.
In 2015 she became part of the core staff team after being nudged by a fellow staff member to see herself as a producer.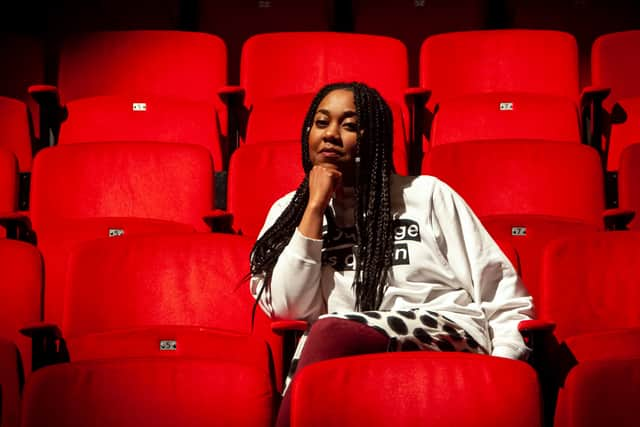 She will now take over the top job in the organisation from Matt Fenton in June and says she wants to create a "castle of curiosity" and "place of opportunity" at Contact.
She will take over the role as the arts hub celebrates its 50th anniversary this year.
Keisha will also be working alongside a fellow former young performer in the senior leadership team in the shape of chair of the board Junior Akiola, a testament to the venue's approach to giving young people roles of responsibility for shaping Contact's direction which has been widely admired and held up as a model for other organisations in the cultural sector to emulate.
A successful career forged in Manchester
Keisha's success as an artist and writer has been very much made in Manchester, following her early experiences of the cultural world at Contact while she was still at school.
She studied philosophy and politics at The University of Manchester and later trained as a maths teacher while touring her first show for Contact, which was called I Wish I had a Moustache.
She said that while studying her favourite place to be in Manchester was in Contact's lounge where she was often found "bashing out essays", in her own words.
Her work crosses numerous art forms, including her award-winning solo show from 2020 Man on the Moon, her debut book Lunar which features her poetry and the show script and Moonwhile, a poetic mini-album featuring music from the show.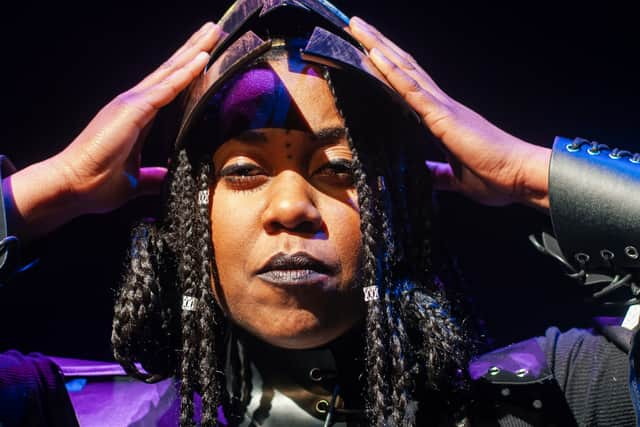 She has supported artists such as Kae Tempest, Hollie McNish, The Last Poets, Saul Williams and Amiri Baraka and has performed in Brave New Voices festivals in 2008 and 2009.
Her work has been presented at high-profile venues and including Tate Modern, Blue Dot Festival and the British Council Showcase in Edinburgh.
In August 2020 she released a new mini album, Ephemera, in collaboration with Tom "Werkha" Leah and featuring Manchester-based cellist Abel Selaocoe whose music blends South African and Western musical traditions.
What has Keisha said about getting the top job at Contact?
Keisha said: "I cannot wait to invite everyone into the castle. I like using the word curiosity because it is agile. It can mean you want to be playful. It can mean you want to be academic and interrogate something. It can mean you want to explore your identity.
"Or it can mean that you want to walk in an odd-shaped building and experience something new and experimental. So that's why I like 'Castle of Curiosity'.
"It's the 50 year anniversary. It's time to celebrate then elevate. Bring on the trumpets!"
She plans to develop ways for Contact to be more commercially viable through forging new partnerships outside the arts, while also supporting new artists and encouraging more young people to be future cultural leaders through creative risk-taking.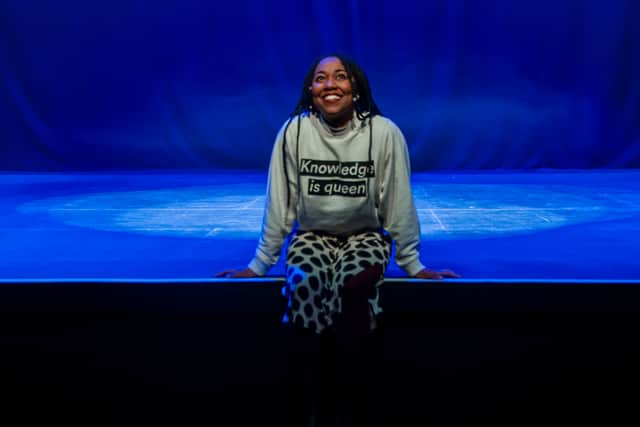 She also spoke about wanting to develop a culture where everyone feels the power of opportunity which she had as a teenager at Contact and about how she thrives on challenging people's perception of youth.
Keisha said she hopes to enable interesting conversations and inspire new audiences with work that reflects Contact's community.
She said: "I met so many different people at Contact and had my perspective changed and just really got that sense of what youth leadership can be.
"I want to make sure that this ethos, culture and environment is protected because it was so beneficial for me and so many people that I know. It is how I became such a natural advocate for what Contact is about."
How has Keisha's appointment been received?
The news of Keisha's appointment to run Contact has been received extremely positively within the organisation and by prominent Greater Manchester leaders.
Mayor of Greater Manchester Andy Burnham said: "This is a brilliant appointment. Contact is one of the most exciting theatres in the country, and we are proud to support them through the Greater Manchester Culture fund in recognition of the opportunities they provide for young people from across our city-region.
"Keisha is a great example of the impact of this support, having developed her career with Contact over the past decade to get to a point where she is ready to lead the organisation.
"Keisha is a valued member of the Greater Manchester Culture and Heritage Steering Group and brings passion and insight to all our discussions, especially around how we can support our young people to fulfil their potential.
"I know she will do the same for Contact and can't wait to see what she achieves."
Junior Akinola, chair of the board for Contact, said: "We're so excited to welcome Keisha Thompson as our new artistic director and chief exec.
"Keisha has shown her dedication and commitment to Contact through her years of experience working with and being an artist here.
"Keisha's extensive CV and artistic profile speak for themselves, she is a trailblazer and an individual who consistently over the years has not only pushed the envelope with her creative ideas but also in the way and manner that she's executed them.
"We support Keisha's vision and look forward to welcoming her into the post in June.
"To have an individual of Keisha's stature join us is truly priceless and we all can't wait to see her flourish in the role, exciting times ahead for sure."