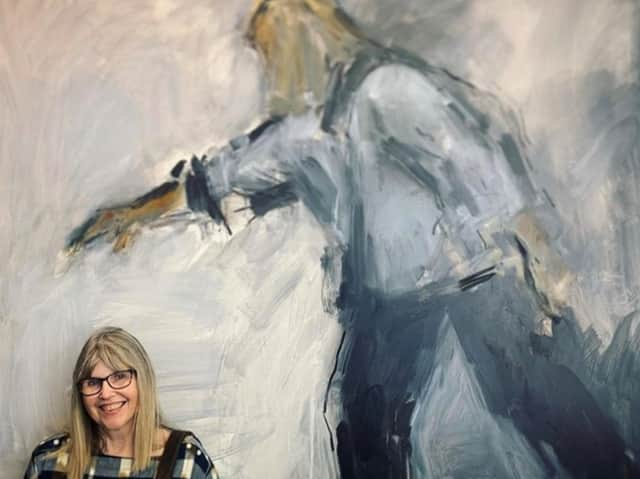 Culture and commerce are meeting in Manchester city centre as a leading business organisation is putting a series of paintings by an acclaimed artist on display at its headquarters.
There will be plenty of opportunities for people to see the art as this is a long-term event and there is currently no date decided for taking the works down.
Both the artist and the Chamber have spoken of their delight at the link, which was first developed when Ghislaine used her talents to explore the aftermath of the Manchester Arena terror attack in 2017.
When is the exhibition and what is going on display?
The exhibition is launching a partnership between the Chamber of Commerce and Ghislaine, with the business organisation citing her reputation as an artist for creating paintings which chart shared human experiences.
The exhibition opens on 11 May and will be on display to Chamber members and the general public until a date which has yet to be decided.
On the walls will be a specially-curated selection of Ghislaine's work, which she has put together in partnership with her husband Michael Howard and acclaimed film-makers and artists Al and Al, who are based in Wigan and are currently the the directors at the borough's 19th century landmark building Haigh Hall.
Ghislaine's paintings and drawings will be on show throughout the building, including the first of a changing group of works exploring Greater Manchester called 10 Boroughs/10 Paintings.
The opening on 11 May runs from 6pm until 8pm. It is free to attend but places must be booked in advance using Eventbrite.
What has been said about the exhibition?
Ghislaine, who was born in Eccles, studied Fine Art at Newcastle University and currently lives in Glossop, explained that this is not the first time she has worked with the business organisation.
She said: "My relationship with the Chamber began through a series of works I made called Embracing Manchester in the aftermath of the Manchester Arena attack. After they were exhibited at St Ann's Church, the Chamber became a home for them.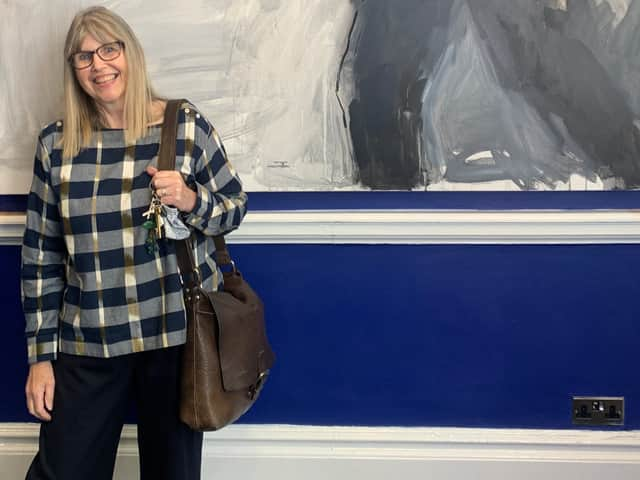 "In the past year since the pandemic, there's been a drive to move forward, to use my work to reach out into the city, to communicate a sense of humanity and bring people into the building.
"The exhibition at Elliot House is very much in tune with my work in general. It's about human lives, right from birth through to old age. It's about people, it's about gesture, it's about emotion."
Clive Memmott OBE, chief executive of Greater Manchester Chamber, said: "I'm delighted that we're able to share Ghislaine's work with local businesses and the wider community. She creates powerful and passionate paintings, which cover every aspect of human experience.
"Greater Manchester's business community has a proud history of supporting art exhibitions and founding public art galleries.
"By hosting the Ghislaine Howard Collection, we are continuing that tradition and showing how the worlds of business and culture can connect and learn from each other."