Dame Sarah takes over the cycling and walking brief for the city-region from another sportsperson well known for his exploits winning medals on a bike in Chris Boardman.
She previously did the same role in South Yorkshire but is now returning across the Pennines to her home region to take on the challenge of continuing to boost active travel in Greater Manchester.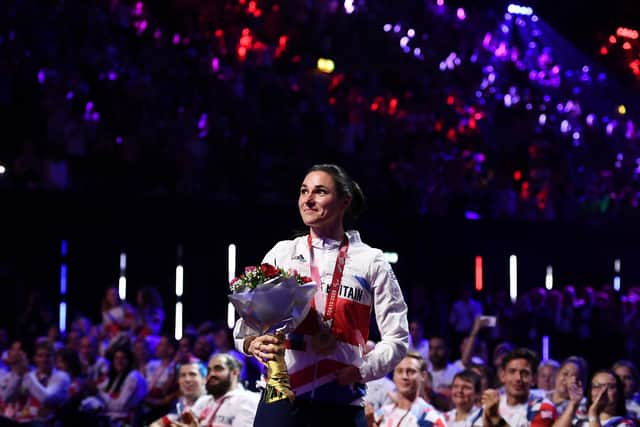 Who is Dame Sarah Storey?
Dame Sarah is Britain's most decorated athlete in the history of the Paralympic Games, winning an astonishing 28 medals, 17 of them gold.
She has been to eight Paralympic Games, starting out in swimming before switching to cycling following the 2004 Games.
Alongside her sporting endeavours she has worked as a policy advocate for British Cycling, with a particular focus on promoting road safety and improving access to cycling for women and those with disabilities.
Having been born in Manchester she will return home and begin work as Greater Manchester's active travel commissioner in May.
What has Dame Sarah said about her new role in Greater Manchester?
Dame Sarah said: "I'm delighted to be coming home to Greater Manchester as active travel commissioner and am excited to get to work with partners across the city-region.
"Getting physically active is a great way to improve both physical health and mental wellbeing, and cycling and walking short, everyday journeys are some of the easiest ways to do it.
"Local communities here are already reaping the benefits that quality, safer and more connected walking and cycling routes bring, but there is so much more to come.
"I can't wait to get started and to enable the benefits of active travel to reach every community in Greater Manchester."
What has been said about Dame Sarah's appointment as active travel commissioner?
Greater Manchester Mayor Andy Burnham said: "I am delighted Dame Sarah Storey is coming home to Greater Manchester after making such an impact working in South Yorkshire.
"We have much to deliver together: over the next 12 months we will continue to build on the plans set out by our former transport commissioner, Chris Boardman, to make active travel the number one choice in our city-region for everyday trips to work, school and the shops, or as part of a longer journey using public transport.
"This summer, the first phase of our cycle hire scheme will launch in full, making 1,200 bikes available across 200 stations in Manchester, Salford and Trafford, providing tens of thousands of people with access to an affordable, reliable and convenient cycle hire service."