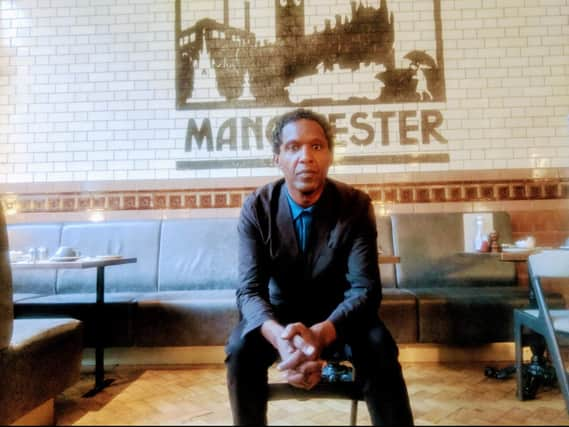 Lemn Sissay first moved to Manchester at 18, having initially been fostered in Wigan and then spent much of his teenage years in the care system.
More than three decades later his love of the city remains undimmed as his glittering career has seen him produce books, plays and poetry, become a familiar face on our TV screens and take on a number of prestigious positions.
He told Manchester World exactly what Manchester means to him.
'The Wizard of Oz is the best way I can describe it'
Lemn got his first glimpses of Manchester before he made the move, saying he would look out at the city's skyline from parts of Wigan and Leigh when he was growing up.
Even at that distance, the city exerted a powerful pull as a diverse, multicultural place full of possibilities.
He said: "I could see Manchester from Atherton, the area with the hillocks where the Pretoria Pit disaster was, and from the top of the Hag Fold estate.
"It was a bit like the Wizard of Oz, that's the best way I can describe it. It was Oz on the horizon, that was where all the magic happened.
"For me Manchester is also the industrial heartbeat of the North West.
"One of the main things about Manchester was that it was full of people from other cultures. Occasionally I would see a black guy driving a bus through Atherton. There was also someone from Moss Side who had come to live there.
"I had a friend who was a person of colour and from Manchester, and she would come to see me when I was in Wood End Assessment Centre.
"It was like a magnet drawing me in, and as I drew closer to it the pull just got stronger and stronger.
"What drew me in was the fact that there were people from many different cultures."'
'It didn't disappoint, it surpassed my expectations'
Lemn said the Manchester of the mid-1980s which he arrived in was a very different place to the well-developed urban metropolis that is there today.
However, he said that he was immediately delighted by his new surroundings.
He said: "The side of Manchester I was interested in was the south side, walking from Whitworth Street to Moss Side and Hulme.
"That and the area where the Hacienda was were very dark. It was full of old warehouses that were not used any more and streets flanked by brickwork. I had never seen so much brickwork in my life.
"All it held for me was magic and possibility. The city seemed to say: 'Who are you? What do you want to be? This is the place where your dreams can come true.'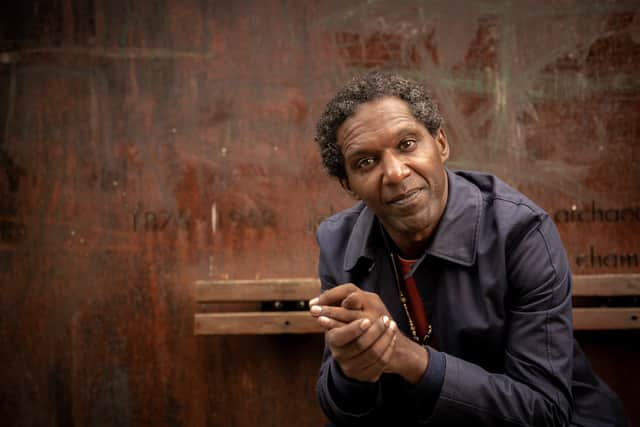 "It was the right place at the right time in my life, and it's a really rare thing to say that about an entire city.
"Culture, property and place are intertwined. The growth of Manchester is all about things like Factory Records, people like Tony Wilson, places like the Hacienda.
"It's all linked. The growth of the Northern Quarter is linked to Tom Bloxham and his company Urban Splash, which started at Afflecks. It all connects to the rise of Manchester."
Lemn published his first pamphlet of poetry as a teenager and then brought out his first collection in 1988, aged 21.
His career has since seen him perform internationally, with his works including the BBC documentary Internal Flight about his life and identity and the play Something Dark about his search for his Ethiopian family.
He recently brought out My Name Is Why, which combined accounts of his childhood with his thoughts on the care system and the regimes to which he was subjected when young, particularly at the notorious Wood End facility.
He also won the PEN Pinter Prize in 2019, which is given to people whose writings take an "unflinching, unswerving" view of the world.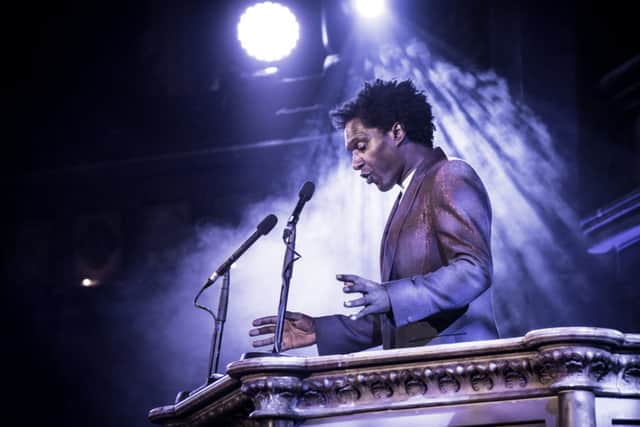 In many ways Lemn's success and rise to the top of the British literary scene mirrors the growth of Manchester, which has seen enormous investment and construction work take place over the last couple of decades.
Many parts of the city are now virtually unrecognisable from when Lemn first arrived, and he expressed delight at the transformation.
He said: "If Manchester is a city where my dream could come true it's also a city where its own dreams have come true.
"The development of Manchester is a dream come true.
"You couldn't have a better example of the city's growth than people wanting to live in it. I've performed in cities around the world and some of them are dead after 6pm.
"Where they have all come from in Manchester I have no idea, but it's great. Perhaps they were like me, coming from the outer world to fulfil their dreams."
A place that welcomes and celebrates outsiders
Lemn spoke proudly of Manchester's history of political and social radicalism, whether it is Peterloo in the early 1800s or its links with the founders of Communism or its involvement with the female suffrage movement.
He says it has always been a place that welcomes and lifts up those on the margins, and hailed the city's ever-increasing diversity.
Given the themes in his own work, it is perhaps unsurprising that this is an aspect of Manchester that particularly strikes a chord for Lemn.
He said: "We're a serious contender when it comes to fighting back against systems which have been built to oppress. That's part of our DNA.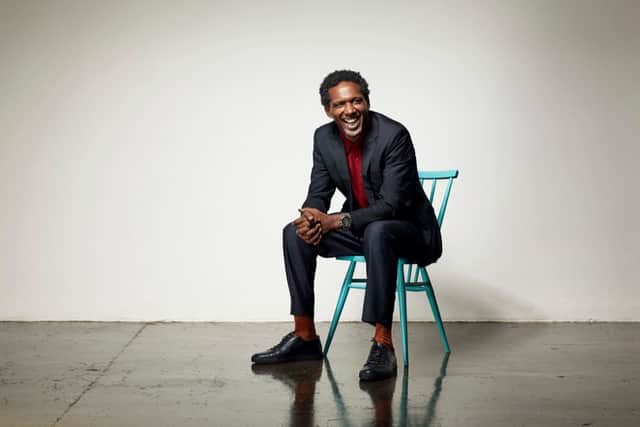 "There's the People's History Museum, the central library, the Pankhursts' relationship to Manchester through the centre which was their home, the Marx connection.
"Manchester is definitely about supporting the people who are otherwise ignored in society. It's a place which offers opportunities to those who would otherwise receive less due to prejudice.
"There are more different cultures living in Manchester than ever I experienced. There's a massive Ethiopian and Eritrean community that wasn't there when I left."
'Nostalgia is like green mould on memory'
In recent years there has been something of a growing backlash against the success of Manchester and other cities, with a more critical eye being cast on their growth.
Lemn, though, has little time for those who would like to turn the clock back, saying urban centres have to keep pushing forward and changing.
He said: "One of the worst things that Manchester can be afflicted by is nostalgia. Nostalgia is like green mould on memory.
"Just look at what Manchester is doing now and for the future.
"The past is part of our DNA, but the story is about what is happening in the future.
"It's not the same place that it was when I was 18, but I'm not the same person I was then either.
"It's so important that we grow, otherwise we become stuck in nostalgia and lost in memory.
"Manchester is too good, too forthright, to do that.
"We're doing really well in Manchester and that excites me. It is a powerhouse of the North.
"Manchester is ahead of it. All the other cities are following suit. We've got the Manchester International Festival, which is renowned across the world, and our politicians' commitment to homelessness has basically been copied by the Government.
"Other cities are now doing things that Manchester did years ago."
Lemn's words are now written on the city's fabric
Perhaps the most visually-striking evidence of Lemn's relationship with the city is the fact that a number of his poems are now there for all to see on buildings and in public spaces.
It all started in 1992 when some of his words were placed on Hardy's Well in Manchester.
Poetry by Lemn now adorns a number of the city's landmarks and sites, including Shudehill Bus Station and the University of Manchester.
Lemn says it is a great honour to have his poetry in such conspicuous locations around the city.
He said: "My words are tattooed on the skin of this great city. I'm so pleased and proud of having my poems around the city.
"I absolutely love the poem at Shudehill, which is called Numbers.
"It's very Dick Whittington. I come from the children's homes and now my poems are laid into the streets of Manchester. It's quite amazing."
Chancellor of the University of Manchester
Lemn again hit the headlines in 2015 when he secured the prestigious post of Chancellor at the University of Manchester, beating New Labour grandee Peter Mandelson to the post in the process.
As the end of his seven-year term begins to loom, Lemn reflected on the privilege of representing the university's 40,000 students and its lecturers.
He said: "To be Chancellor of the University of Manchester is probably the highest honour I could have.
"Many people think it was the students that voted me in. They asked me to run against Peter Mandelson but the vote was the general assembly of the university, the lecturers and the alumni.
"I think the highlight is shaking the hands of the students and then giving them their certificates.
"Sometimes they are quite nervous and I will tell them to look at all the people in the hall because they are all here for them. I tell them to take a moment to remember it.
"It's a moment of connection when I represent all the hard work done by the admin staff and lecturers so that student can achieve their goal. I feel a real sense of responsibility.
"The university is on Oxford Road and that's a very important street for me. I walked up it on my way home to Fallowfield and I've driven and bussed up and down it.
"Manchester is part of the Russell Group, which is a powerful group of universities, but it has social responsibility as its core goal. That, for me, is definitely what Manchester is about."