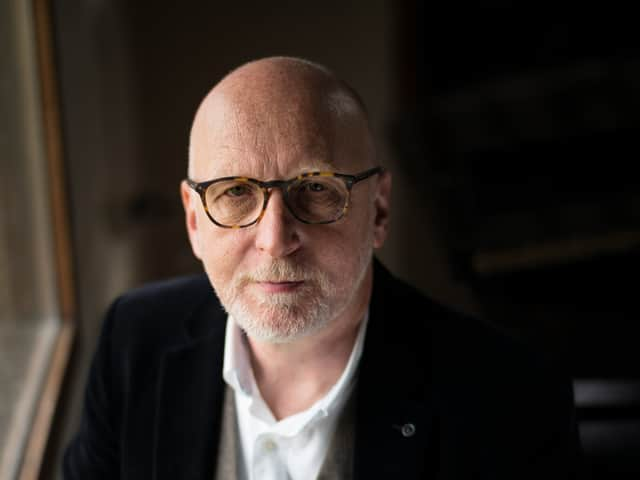 In a hugely-successful classical music career singer Brindley Sherratt has been on an extraordinary journey from a small town in Greater Manchester to the stages of the world's best-known concert halls and opera houses.
And he is about to achieve a lifetime's ambition when he strides on to the boards of The Bridgewater Hall in his home city to sing the role of Gurnemanz in Richard Wagner's final opera Parsifal.
For our occasional series What Manchester Means To Me Brindley spoke to ManchesterWorld about his upbringing, his path to excellence and whether or not talented youngsters from a similar background could achieve the same successes today.
Brindley also discussed the transformation of Manchester in his lifetime and expressed his desire to do more to support young musical talent in his home region.
Brindley's upbringing and the beginning of a musical journey
Brindley says there were two formative institutions as a child living in Cadishead that would set him on a musical path: the Salvation Army and Irlam High School.
He spoke fondly about his upbringing in the Irlam area as part of a tight-knit and large family.
Brindley said: "All my family were within a square mile and you could go to an auntie's for tea. It was great. It was one of those things which now, after living in the south of England for all these years, doesn't seem to exist any more in my experience.
"I was born into the Salvation Army and when you went on Sunday it was a fantastic community to be in. You learned a brass instrument at an early age so I was playing the cornet or trumpet from about eight and also singing in junior choir.
"You rehearsed a couple of times during the week and played a couple of times on Sunday and you got a lot of playing, training and performing experience. It was the best free music education you could get.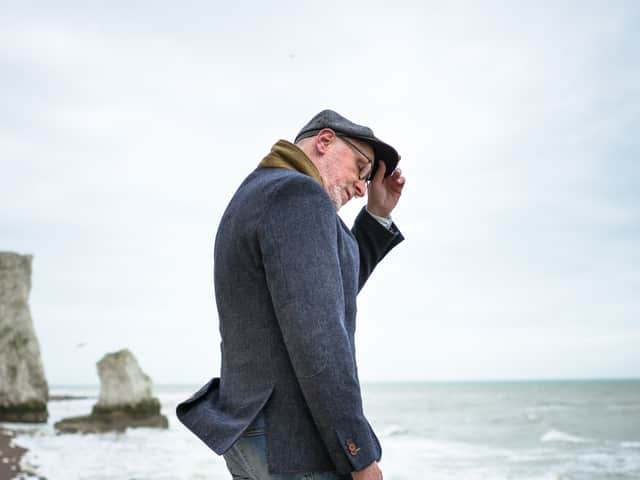 "At Irlam High School I went to talk to the head of music in the swanky new music block they had and I was asked to go to orchestra rehearsal."
Brindley settled in to the school orchestra but it was when Joy Hancox arrived to be the head of music at Irlam High School that things started to move at greater pace for him and other talented youngsters there.
He said: "She was a powerhouse and she transformed the music department. She ended up as headmistress. She pushed us all through examinations and put on a musical every term.
"She dragged my mum and dad in and and said she thought I was talented and I needed a decent instrument and piano lessons to get me into music college in London.
"That was like saying you were going to go to the moon in a year's time, it was as fanciful as that.
"I started practising seriously and she pushed and pushed and pushed until eventually I got into the Royal Academy of Music in London. If it wasn't for her I wouldn't have this career."
The importance of early musical experiences
Brindley said it is vital that children who are going to go on to careers in classical music are able to learn instruments to a high standard and get the chance to perform live from an early age.
He spoke of the network of music-making going on around Greater Manchester when he was growing up and how it helped to nurture his ability.
He also talked of the life skills and friendships that can develop through being involved in music ensembles as children and teenagers.
He said: "At school we did musicals like Oliver, Half a Sixpence and The Wizard of Oz as well as classical stuff and we had a lot of fun. We did concerts and little trips together. Through the musicals people went into acting professionally as well.
"Whether it's the orchestra or playing football or rugby for the school there's that friendship and collegiality. You become part of a team and music-making is a fantastic thing to do. I was very lucky to have that.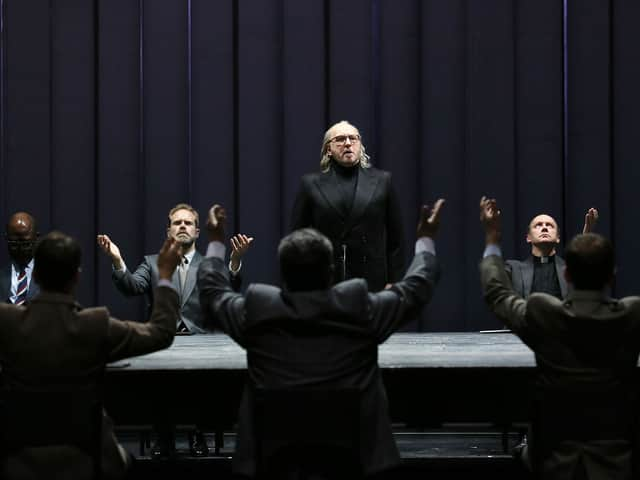 "It starts in schools with kids. If you don't start before you are 10 or 11 in your early years it's very difficult to get into classical music professionally for any instrument.
"It takes a long time, you can't just learn on YouTube and off you go. It takes years of practice.
"In Irlam there were brass bands, three or four choirs, lots of music-making at an amateur level. People would go along each week to cut their teeth and be introduced to music.
"I played in Stockport Youth Orchestra and the Salford Symphony Orchestra for a number of years and it was critical for me becoming good enough."
How did Brindley first develop his passion for classical music?
Brindley admits his path to becoming a fan of classical music was "a bit weird" and described how he found his own way to it at a young age.
He said: "A lot of my mates at school listened to heavy rock but I used to buy this series of LPs called Classics For Pleasure which were 50 pence for an LP.
"I bought them as much as I could and listened to them over and over and over again. While other people were listening to Deep Purple and Status Quo I was listening to these, which wasn't the norm in Cadishead in the '70s.
"My parents weren't forcing me or pressuring me to do it, I just genuinely loved it. I listened to orchestral music and thought it was so great, I wanted to play it one day. I had no idea I would end up singing it, certainly not at this level."
How did Brindley switch from playing trumpet to singing?
It was while he was at the Royal Academy of Music in London that Brindley's ambition changed from sitting in an orchestral brass section playing the trumpet to being at the front as a singer.
He said: "After a couple of years at the Academy you had to have a second instrument. I was pretty good at playing trumpet but my piano playing was pretty ropey actually. They asked if I could sing and I sang some songs and that became my second instrument.
"I plodded along for a year or so and was told I should get some experience singing with the real singers and competing against them. To everyone's surprise I won and there was this big shock.
"I won some money and thought this was great. I won another competition and thought I was perhaps pretty good at this.
"I was 19 or 20 and had been slogging away on the trumpet but I sang two songs and got all this money.
"The Academy said they thought I should be a singer and they would give me money to do that but I had to stop playing the trumpet because it doesn't combine well. I stayed on for a couple of years as a singer."
A successful singing career and a lifetime's musical ambition being realised in Manchester
Brindley's career has taken him to some of the most prestigious opera houses around, including the Royal Opera House at Covent Garden, the Vienna State Opera and Glyndebourne.
His career highlights including singing the role of Sarastro in Mozart's The Magic Flute and Sparafucile in Verdi's Rigoletto, while Brindley says his three favourite roles are Baron Ochs in Richard Strauss' Der Rosenkavalier, King Philip II in Verdi's Don Carlo and Claggart in Billy Budd by Benjamin Britten.
However, he admits that his appearance in Manchester on 12 June with Opera North is something that features extremely high up on his career wishlist.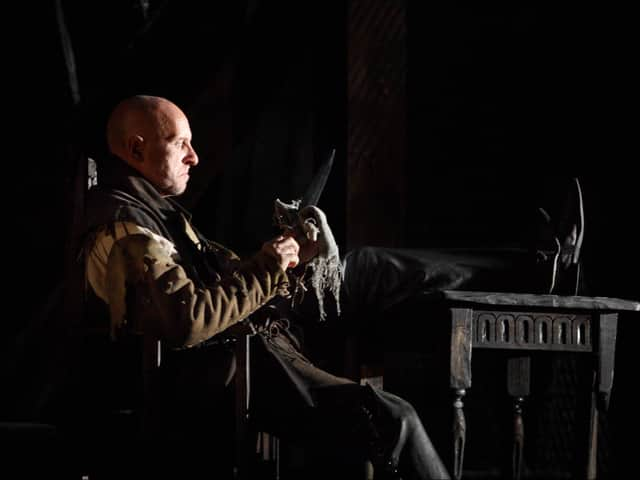 Wagner's Parsifal is a five-hour epic telling the story of how the title character becomes the Lord of the Grail and brings redemption to Amfortas, who has been wounded by the spear that pierced Christ's side and who can only find peace thanks to "a holy fool made wise through compassion".
Brindley plays the part of Gurnemanz, who is a key character in the drama and also acts as a narrator-like figure for the audience.
It is one of the most taxing roles in opera. If you put all the music Gurnemanz sings together you would end up with an hour and 35 minutes of non-stop singing.
Brindley says it is a part he has been looking forward to playing for years and to do it in his hometown, at a venue he adores, makes it even more special.
He said: "For me this is the role I've always wanted to do. It feels like the one I've been waiting all my life for, for a bass who likes telling stories and singing lots of text.
"It's just great to be on that stage for that much time telling stories. There's so much to making the story vivid and bringing it alive.
"It's very satisfying. It's not just singing lovely big melodies, though there is that, but it's about holding the audience's attention and bringing it off the page.
"It has so many opportunities, you find something different every time you do it, different ways of colouring the text. It's a hell of a learn, though, it took me about a year and a half to learn it.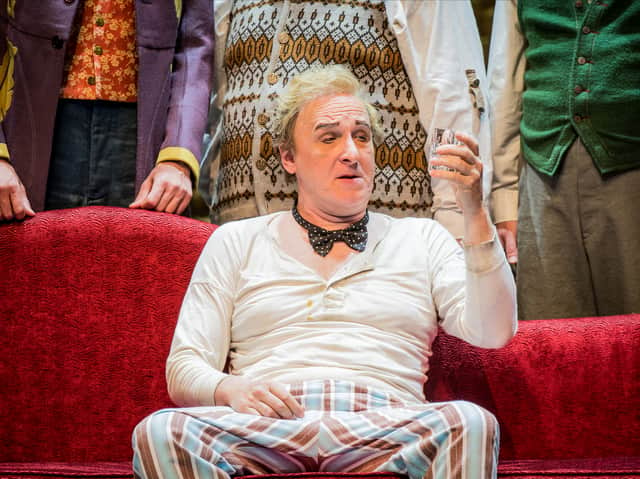 "I'm also looking forward to being back in Manchester. The Bridgewater Hall is probably the best hall we've got in the country, the acoustics are absolutely bang on. It's a fantastic space.
"There's something special about a hometown concert, it's just lovely. Some of my colleagues have never really been up here or worked up here and of course they all get to love it very quickly because the people are warm."
Brindley says that in all of the operatic repertoire there is something special and distinctive about performing Wagner's work in general and Parsifal in particular.
He said: "You come out at the end of Act 1 of Parsifal a bit dazed by the whole thing but it leaves you with this kind of 'wow' feeling. Then by the end of the show after five hours in this amazing soundscape it really does have an amazing effect on people.
"There are incredible moments. In Act 3 Parsifal he comes back and reveals who he is and the music shifts completely to something really rhapsodic. The whole feel of the piece changes and it makes it all worth waiting for.
"There's a saying that Wagner singers are happy singers. It's not like Italian repertoire where your whole night is based on a couple of famous arias. You are singing on stage for three hours so it's not just about making the most beautiful noise on every note.
"When I did Wagner's Ring Cycle we were just nattering backstage about where we were going for dinner afterwards, what shows were on in the West End, where we did our shopping, just normal conversations, which surprises people.
"We've all been doing this for a long time and you just go with the flow."
Manchester and the north remains where the heart is
Although Brindley now lives in a village in the Surrey hills it is clear that he is still very much a Mancunian, and he says being up north to rehearse Parsifal has brought that home to him once more.
He said: "In rehearsal I realise I'm talking and my accent is as thick as butter, it's all come raging back. Toby Spence is singing with me in Parsifal and we have very different backgrounds but know each other quite well. He says: 'What are you talking like that for?' and I say 'I'm a northerner'.
"It relaxes me and it's funny but it's like my voice settles down on my chest. It feels like I'm connected to the ground in some weird way. I feel very much at home."
Brindley also spoke admiringly of the changes that have been wrought in Manchester and also in other northern cities like Leeds, where he has spent some time through his connections with the Opera North company.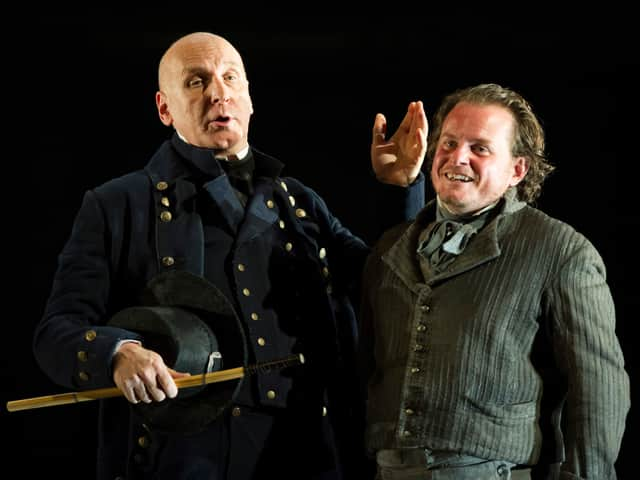 He said: "When I was last in Manchester just before lockdown in March 2020 I was singing with the Halle and we were doing a bit of Beethoven's Fidelio with Sir Mark Elder and I was just blown away by what has been done.
"Five years before that it was already transformed, but when I was last there it waslike being in a really big metropolitan city. It's beautiful. It still seems quite funky to me to see trams going through Manchester.
"It's just marvellous what they've done. The buildings are all cleaned up and it looks fantastic. It's like what has happened in Leeds. I used to go over in the car with my mum and dad and it was just one of those blackened, dirty cities. There were still big gaps which were remnants of bomb damage from World War Two. That seems to have all gone now."
Could a young musician follow in Brindley's footsteps today?
Discussing Brindley's journey from Irlam to the top of the classical music world inevitably invites the question of whether it would be possible for a talented young musician with a similar passion to pursue the same path today when the situation around education and funding, particularly for the arts and humanities, is very different.
Brindley is not optimistic.
He said: "I would say the chances now are fairly slim because of the lack of music in schools. We had a dedicated music centre that had two big teaching rooms, a practise room and a band room and storage for instruments.
"It's only if parents can afford to add funds that you can get proper lessons now.
"My own children who are in their late 20s and 30s now had lots of music in schools but I know for my nieces and nephews, and now my grand-nephews and grand-nieces, it has been difficult.
"The opportunities there for somebody like me to get spotted and then get given encouragement and a path to follow are much fewer now.
"This worries me a bit and I want to do something about coming into areas where there's a lack of music in schools and finding out what talents are there. I was lucky in that respect. It's very much in my heart."
Inspiring the next generation
Brindley has been passing on his skills from a lifetime on stage to younger singers and does masterclasses at the Royal Academy of London where he studied himself.
However, he admits that he would like to do a lot more in his home region, particularly for people who do not have the benefit of a privileged background.
He said: "I would like to make sure youth choirs are not just for people who are from affluent, middle-class parts of Greater Manchester and don't even know about them.
"I'd really like the opportunity to come up here more and give back, rather than doing everything down south. It would be nice to be more involved where I come from."
Classical music is part of the north's culture
Brindley discussed the richness of the classical music heritage of the north of England and the long list of celebrated singers hailing from the region which includes Christine Rice from Manchester, Sir John Tomlinson from Accrington and Amanda Roocroft from Coppull.
The north is also home to storied orchestras like Manchester's Hallé Orchestra and the Royal Liverpool Philharmonic Orchestra (RLPO), while Opera North is based in Leeds and composers William Walton, Peter Maxwell Davies and Harrison Birtwistle all came from the North West.
Classical crossover singer Russell Watson also went to Irlam High School around a decade after Brindley.
However, Brindley says that his attempts to create links with his old high school and other institutions in Irlam have so far come to nothing and admits that this is a source of some frustration.
He said: "People think what we do is highbrow and elite. It would be amazing if there was an opera company in Manchester. It's sad that there isn't one.
"Opera North is an amazing company which has so much respect globally. There's a real buzz and energy about it. The company was amazing in lockdown, doing live streams and churning stuff out.
"I often wonder if people who've done quite well in a profession think where they come from might be a bit more interested and proud, to say; 'this happened here'.
"Opera might not seem that relevant and I don't want the publicity for myself, but I wish in some way I could be involved."