Manchester violinist and TikTok star Esther Abrami hopes to win new fans for classical music with debut album
Esther Abrami, the former Chetham's School of Music pupil talks about her debut self-titled release, why she loves social media and why she has chosen to make Manchester her home.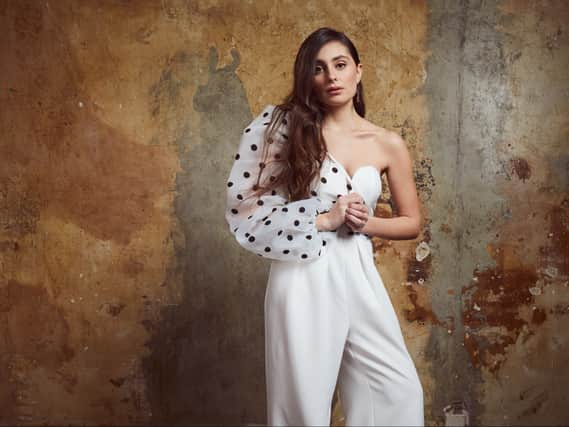 A violinist and social media sensation who studied in Manchester and now lives in the city has released her debut album.
Esther Abrami, who arrived in the city as a teenager to attend Chetham's School of Music and now calls the Green Quarter home, takes listeners on an eclectic journey through well-known classical pieces, arrangements of much-loved works, film music and pieces by underappreciated female composers.
Esther, who is originally from Marseille in the South of France, says she is determined to make her own way in classical music and ensure that audiences get to experience her authentic personality.
And her determination to do things differently also extends to social media, where she has become an influencer on TikTok and hopes to use modern communication methods to win new audiences for classical music.
How Esther's journey to being a classical musician brought her to Manchester
Esther was brought up in Aix-en-Provence in southern France and was given her first tiny violin by her grandmother (who was a skilled musician herself) aged three.
She started learning the instrument in earnest at 10 and in 2011, aged 14, crossed the Channel and arrived in Manchester to study at Chet's.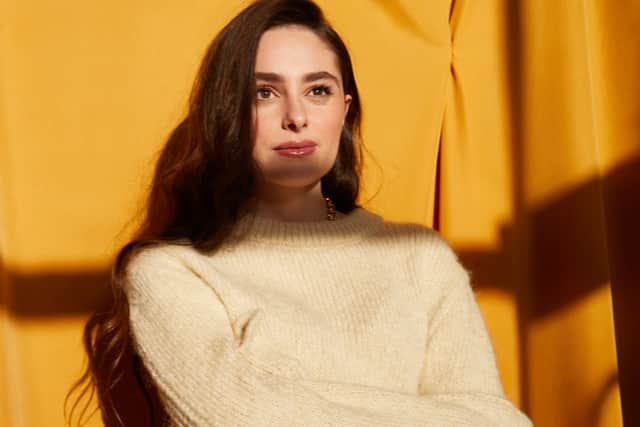 Although admitting to finding the North West of England a bit of a culture shock at first, Esther said she loved her time in Chet's and the school had a huge influence on her development as a musician.
She said: "It was very different coming from the south of France. My very first spring in Manchester it was May and we had a week of sunshine and I thought that was great, it was summer now.
"People said that was our week of summer and I didn't realise they were being serious. After that the beginning of July was 14 degrees and raining. It was a bit of a shock.
"I loved Chet's because there are no schools like that in France where you've got music at a high level and the academic study in the same building.
"It was also in the centre of Manchester. There were similar schools that were quite far away in the countryside but at Chet's we could go out in the city.
"What I really liked about Chet's was we could really be ourselves, they allowed every student to have their own personality and for that to shine through.
"It allowed me to become much more independent very quickly while at the same time being very well looked after."
What is Esther's self-titled debut album like?
Esther's individual approach to music certainly shines through across the 17 tracks that make up her debut self-titled album which was released on Friday 25 March.
Well-known classical pieces such as part of Tchaikovsky's Swan Lake or arrangements of Chopin's Raindrop Prelude sit alongside a piece made up of themes from the score to the movie Chocolat and new music by the likes of Alexis Ffrench.
There is also a commitment to showcasing female composers across the album, whether it is older voices such as Clara Schumann and Amy Beach or contemporary writers such as Rachel Portman.
She says she wants to make her music accessible to as many people as possible and got a taste of performing for large audiences last November when she toured with bestselling Welsh singer Katherine Jenkins.
She said: "I've decided to perform different styles to connect with all my audience. People who get to know me via TikTok aren't the same as those who found me on YouTube or on the radio.
"It shows all the different sides of the music I love playing.
"I wanted to link all of them together. I don't think we should just be put in a box with only one music style."
The album also has a connection with Manchester as part of the recording was done at The Stoller Hall, bringing Esther's journey so far full circle.
She said: "It was a really nice feeling. I don't think I would have believed it when I first came to Chet's if you'd said that in a few years I would come back and record my debut album there.
"It was a dream come true."
How did Esther start using social media and why does she now use TikTok?
Esther has become known for her extensive use of social media, where she tries to bring in and interest people who might not usually listen to classical music.
She started out posting on Instagram but has enjoyed considerable success on TikTok with her videos, which range from footage of her performing in front of packed houses to examples of life away from the stage such as playing the violin to her cat to discussions of serious subjects such as bullying in the music industry.
Esther acknowledges this is still somewhat unusual in classical music but hopes she can do her bit to win new fans for the artform among her hundreds of thousands of followers.
She also described how she began sharing her music and a life dedicated to the violin online at one of the most difficult points of her journey to becoming a professional.
She said: "I started on Instagram when I was studying and felt really lonely. I was doing all my practice and playing for exams and started losing my love for music, because the reason I decided to become a violinist was that I loved sharing and playing for people.
"People from the States were sharing their lives as musicians and the messages I got were so positive. It felt so nice to have people listening to my videos and music and to be connecting with people around the world.
"I felt I could create a community so I kept going and it grew.
"When you do something new there will always be judgement and criticism but my aim was to reach people and make classical music more accessible.
"I'm having so much fun on TikTok dressing up for videos, sharing the history of music or doing funny videos around classical music.
"People often ask if I think people will listen to a video of me and then will like classical music but I say it's about creating bridges. You can't expect a teenager who's never listened to classical before to just go to a symphony concert out of the blue by themselves, it's just not going to happen.
"They might hear just a few notes of something like Vivaldi's Four Seasons and enjoy it, then they might go on Spotify and listen to a playlist. That's how you can bring people in.
"It's also a wonderful community. Classical music is still not very present on there but the musicians who are all know and follow each other."
Back in Manchester and enjoying life in the city
After going to London and Birmingham to finish her studies Esther has now returned to Manchester and based herself in the Green Quarter, not far from her alma mater at Chet's.
She said: "Manchester and the south of France are my two homes.
"The Green Quarter is an area I know well and I love the fact that you can go anywhere: to the cinema, to a restaurant or to go shopping.
"I always feel really welcome in Manchester, the people are so friendly. They make me feel at home there.
"I bring friends from France who only know London to Manchester and then they understand why I love it."