A Manchester orchestra is marking half a century of music-making this year, but it certainly will not be an occasion for an outpouring of nostalgia.
That's because the Manchester Camerata is viewing its 50th anniversary as an opportunity to look forward and shape its future more than one for looking back at what has already happened.
Formed in 1972, the orchestra is made up of world-class freelance musicians and has played on some of the biggest stages in classical music both at home and abroad.
However, in the last few years the Camerata has been taking part in a major shift of how it thinks about its work and the way it presents music to try to remove some of the barriers new audiences potentially face.
What does the 50th anniversary mean for the Manchester Camerata?
CEO Bob Riley, a former orchestral violinist who has been at the helm of the Manchester Camerata for nearly 16 years, explained how the ensemble is approaching the milestone anniversary.
He said: "It's great to be celebrating 50 years, especially coming out of Covid. The Camerata set its stall out to do things differently so for us this is about looking forward rather than having a big party and saying 'weren't we great?'
"We want to set out what we want to do for the next 50 years."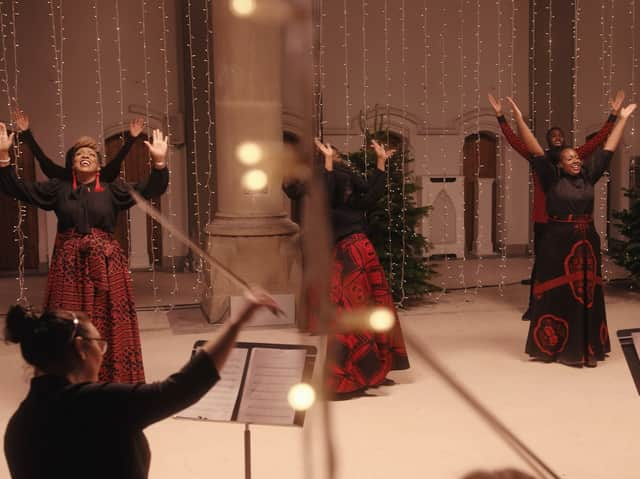 What is the recent shift in approach the Camerata has made?
The Camerata had a major change in approach to its vision around seven years ago which continues to inform its programming and planning today.
Mr Riley says this is largely about looking at everything which surrounds getting up on stage and performing a piece of music with the hope of opening the doors to those who would normally find orchestral concerts off-putting or unappealing.
He said: "We felt that a lot of the parameters we were presenting around just weren't quite working.
"It's about music that's going to make a change in society and we also want to reflect the people and places we are a part of.
"It's easy to say you want to reflect society and then present in a concert hall in the city centre, but while we still do that we also make sure we are consulting with people in and around Greater Manchester.
"Just saying you want to play X amount of Schumann or Beethoven can be very restrictive. When we're planning we want to know why people want to play something. It's about the story behind it.
"It's about being flexible about the music we play and why we play it. Too often I still hear people say they don't go for classical music, it's not for them and they wouldn't go to concerts. I think if you don't call it classical music and present it in a different way they would love it."
The Camerata's flexible approach to music-making is well illustrated by its 2022 calendar, which includes the latest part of its ongoing project to record all 27 of Mozart's piano concertos - works at the very core of the classical repertoire - alongside experimental explorations such as a collaboration with DJ Afrodeutsche.
What have been some of the highlights of the Camerata's first 50 years?
Perhaps unsurprisingly given the ensemble's commitment to rethinking assumptions about orchestras and the music they play, Mr Riley's highlights of the Camerata's first half century are an eclectic mix.
He says its commitment to producing world-class performances of well-known classical music favourites is best illustrated by its survey of Beethoven's nine symphonies.
And its close relationship with Manchester comes to the fore with its participation in Hacienda Classical, which brings together the sound of an orchestra with the thunderous sounds of the city's most famous nightclub.
Mr Riley said: "The Beethoven symphonies were important because it was at a period when we were building a style and a way of playing together as a collective or group.
"The Hacienda Classical is a very different type of music but it does exactly the same thing for people, giving a sense of togetherness and identifying with a place and the buzz of a time.
"The orchestra became part of that and people still go wild for it."
The Camerata also has a commitment to working with contemporary composers and promoting new music and Mr Riley said his most treasured experience in that department came from a collaboration with the Estonian composer Arvo Pärt as part of the Manchester International Festival (MIF).
Mr Riley said: "It was a very special moment. He is a humble and brilliant man and he wrote a work for us. He came to Manchester with a gift, which was really nice.
"His music is very peaceful and contemplative and there was a very special atmosphere around it."
Mr Riley says the Camerata's community work with people living in Manchester also throws up some very special moments.
He said: "We did a project working with kids on the autistic spectrum and a mum said her son had made friends for the first time. He was 12. That was amazing and a moment that really sticks out for me."
What else is the Camerata doing and what is next for the ensemble?
Mr Riley said a particularly important development in recent years has been the Camerata's move to The Monastery in Gorton, which followed six months of consultations with communities to ensure its work would be valuable for residents.
He said he felt the building and its history made it a good fit for the ensemble.
He said: "The Franciscans built The Monastery for other people, not for themselves, That's an important symbolic thing for us, it should affect how we think. We aren't here for ourselves, we've based ourselves here so we can be there for other people."
It has already started putting roots down in the community, establishing a weekly Music Cafe which is about to get going again and which it is hoped will eventually be rolled out to all 10 Greater Manchester boroughs and organising music sessions for people with dementia and their carers as well as partnering with the University of Manchester for research into the devastating memory-loss condition.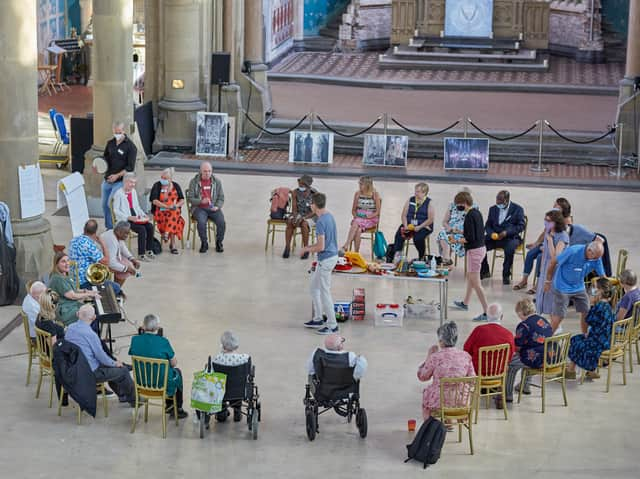 The ensemble has also started its Untold series, which are short films using music as a key part of telling powerful and often quite personal stories.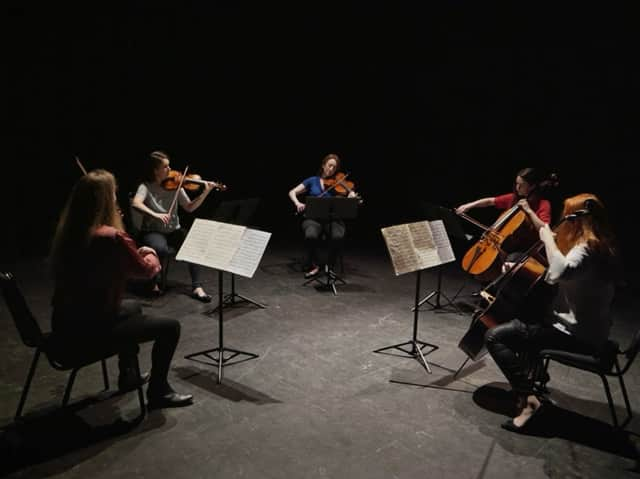 The Camerata has also set itself a target for 40% of its work to be non-classical music and is also concentrating on giving opportunities to composers from different ethnic backgrounds in its commissioning of new pieces.
However, supporting the team of nine full-time employees and bringing in freelance musicians for each project does not come cheap, and Mr Riley says one of his key projects is establishing a larger pool of investment from people and companies who share the Camerata's values.
He says this is vital if the Camerata is going to continue making an impact and be sustainable throughout the next half century of its journey in music.