Maisie Smith says The Wanted's Max George 'is the one' as Strictly star defends their 13-year age gap
The Strictly star believes  Max 'is the one' and has hit out at those who worry about their 13-year age gap.
Watch more of our videos on Shots! 
and live on Freeview channel 276
Visit Shots! now
Maisie Smith has revealed that she strongly feels her boyfriend Max George is 'the one' and has defended their 13-year age gap.
The former EastEnders actress, 21, started dating The Wanted singer, 34, after meeting on Strictly Come Dancing and quickly becoming friends. The couple saw their romance blossom during a cast and crew holiday to Portugal after performing on the 2022 Strictly tour.
Maisie admitted in an interview with Fabulous magazine that they were happy just being friends before they started falling for each other.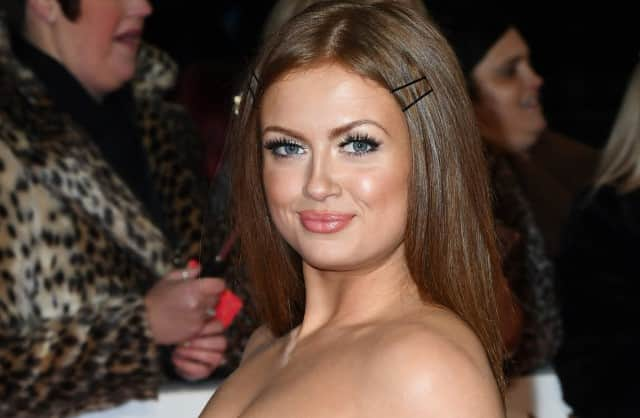 She shared:"I wrote in my Valentine's card this year 'from strangers to friends, friends to lovers', and I love the way that it happened for us".
After just four months of dating the pair took their relationship a step further with Maisie's mum, Julia Smith, who acts as her manager, posting on Instagram that her daughter was moving out of the family home to live with Max.
In May 2022, it was announced that Maisie would be making her musical theatre debut in Strictly Ballroom: The Musical, playing Fran.
The actress complimented her boyfriend's commitment, gushing: "Wherever I am, he's had to travel to and he's been so supportive."
Despite this love story, the couple have had to face harsh criticism from fans who disapprove of their 13-year age gap.
Maisie has been forced to defend their relationship and bravely said: "I really don't care what a random person thinks of my relationship when everyone I do care about is incredibly supportive."
She said that friends and family "didn't notice" the age gap.
She quipped: "People don't understand what goes on behind closed doors in a relationship, and I think they also forget that I'm a consenting 21-year-old woman who's actually been working longer than Max."
The star has been in the industry since 2006 and is used to being trolled and having her privacy invaded.
After posting a picture on Valentine's Day, the trolls were out in full force criticising her relationship.
One cruel commentator said: "Never in my life would I have thought Tiffany butcher would be with Max from The Wanted!"
However, she has blasted the trolls when it comes to her relationship being critiqued.
Maisie said defiantly that everyone she cares about is "incredibly supportive" of their relationship and that she's been in show business long enough to have developed a thick skin.
Despite the trolls, Maisie has many fans who are appreciative of her stage performance.
One fan said: "Saw you in Hull with my 75 year old nanna who absolutely loved it! Thank you all for putting on such a great production💗"
Another commented: "You were insane I got to watch you in Southampton so grateful"