EastEnders: Kerry Katona praises BBC soap after reports of upcoming Stacey Slater OnlyFans storyline
Atomic Kitten singer Kerry Katona joined subscription site Onlyfans in May 2020 and is said to be one of the highest earners.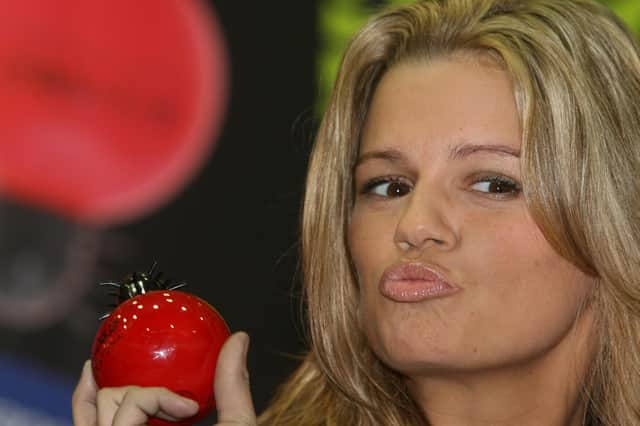 Kerry Katona has praised EastEnders writers after reports that the soap is introducing an OnlyFans storyline.
The new storyline will reportedly see mother-of-two Stacey Slater start an OnlyFans in a bid to overcome her financial struggles as she feels the effects of the cost of living crisis.
OnlyFans is a subscription-based social media platform where users can sell and purchase exclusive content.
Former Atomic Kitten singer Kerry Katona, 42, welcomed the storyline calling it "brilliant" for shining a light on how the platform helps people earn money.
"I think it's brilliant that OnlyFans is being represented on a prime-time soap," she told OK Magazine.
"OnlyFans is becoming more and more popular, and it is a great money earner."
The 42-year-old joined the subscription site in May 2020 to share her X-rated pics after admitting that she was so strapped for cash that she was unable to pay her rent.
She is one of the highest earners on the platform and reportedly takes home around £600,000 every month.
Kerry also slammed rival Channel 4 soap Hollyoaks after actor Sarah Jayne Dunn was axed from the show for uploading racy photos to OnlyFans.
"And it just goes to show how out of touch Hollyoaks was for dropping Sarah Jayne Dunn after she joined the site," the 42-year-old said.
Earlier this week, Kerry revealed she has broken her foot and has been walking on it every day since she damaged it last year.
The TV personality took to Instagram to share a picture of her bruised foot with her followers.
Alongside the photo of her foot, Kerry wrote: "Soooo last year I went over on my foot on the first day of filming a new tv show (which comes out this year)!!
"But, unfortunately, I never got it sorted, and I've continued to work on it ever since, and only last week, I went to physio, and she actually told me it's broken!!
"Sometimes it feels ok, and then depending on the weight I put on the foot and the angle, it really bloody hurts!! But I just want to say it goes to show my work ethic!! Broken foot or not. You cannot say I'm not a bloody grafter."
It comes after she revealed she was recently diagnosed with a chronic condition called Lipoedema which has left 'fatty lumps' all over her body.