Neighbourhood Weekender is this weekend, with thousands set to descend on Victoria Park in Warrington. Over 25,000 are due to attend the festival on Saturday (May 27) and Sunday (May 28), travelling from all over the country to enjoy the weekend.
Festival goers are preparing for two days of fun in the sun including watching headliners Paul Heaton and Pulp. There is no camping at the festival, so it's important to know how you will travel to the event ahead of the weekend.
When will The Kooks perform at Neighbourhood Weekender?
The Kooks are set to perform at Neighbourhood Weekender on Saturday night. The four-piece pop-rock band from Brighton will be taking to the stage ahead of Paul Heaton and Jacqui Abbott who will headline the day's festivities.
The Kooks will take to the Main Stage at 7.15pm with an hour set finishing up at 8.15pm.
The Kooks for Neighbourhood Weekender setlist predictions
An official setlist for The Kooks has not been confirmed ahead of Neighbourhood Weekender 2023. However, looking at past festival performances can give a good indication of what can be expected from the band.
According to Setlist.fm, The Kooks have made several appearances this year with the same set list. They appeared at Mallorca Live Festival last week, which can give a good indication of what to expect from the band on Saturday.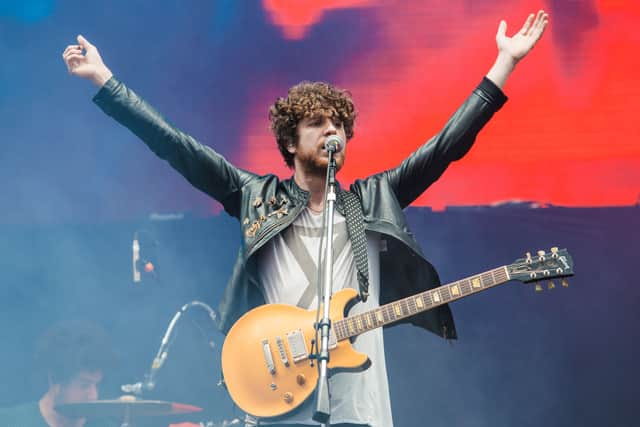 Considering the band is not headlining the festival, and will only be given an hour set, it can be expected that The Kooks won't follow the exact setlist but will lean towards their hits.The setlist included:
Seaside
See the World
Sofa Song
Eddie's Gun
Ooh La
You Don't Love Me
She Moves in Her Own Way
Bad Habit
Connection
Cold Heart
I Want You
Jackie Big T***
Closer 
Always Where I Need to Be
Do You Wanna
Got No Love
Junk of the Heart (Happy)
Matchbox
No Pressure 
Naive