Neighbourhood Weekender will be descending on Victoria Park in Warrington this weekend. Festival goers are preparing for two days of incredible music including headliners Paul Heaton and Pulp.
Over 25,000 people are set to attend the festival on Saturday (May 27) and Sunday (May 28), travelling from all over the country to enjoy the weekend. There is no camping at the festival, so it's important to know how you will travel to the event ahead of the weekend.
When will Paul Heaton and Jacqui Abbott perform at Neighbourhood Weekender?
Paul Heaton has announced he will be joined by Jacqui Abbott as a surprise guest during his headline performance at Neighbourhood Weekender. Paul Heaton will be taking to the Main Stage as the final performance of Saturday's impressive music line-up.
Fans will be able to see Paul Heaton and Jacqui Abbott on the Main Stage at 8.50pm with a set that will last an hour and a half. The pair are set to finish their performance at 10.20pm, just 10 minutes before the festival will close for the night.
Paul Heaton and Jacqui Abbott Neighbourhood Weekender setlist predictions
An official setlist for Paul Heaton and Jacqui Abbott has not been confirmed ahead of Neighbourhood Weekender 2023. However, looking at past festival performances can give a good indication of what can be expected from the pair.
According to Setlist.fm, Paul Heaton and Jacqui Abbott last performed together at The Summer Series 2019 at Trinity College. The setlist included several covers of The Beautiful South songs, in which Paul Heaton is one of the founding members.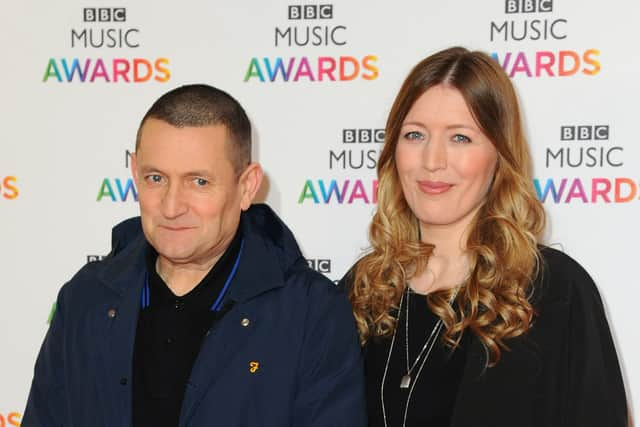 Old Red Eyes is Back
Me and the Farmer
Moulding of a Fool
I Gotta Praise
Build
I Don't See Them
D.I.Y.
Prettiest Eyes 
Rotterdam (Or Anywhere) 
7" Singles
The Austerity of Love 
Flag Day
Real Hope
Manchester
She Got the Garden
Don't Marry Her 
Good as Gold (Stupid as Mud)
A Little Time
Perfect 10