Neighbourhood Weekender 2023 is just a few days from kicking off at Victoria Park in Warrington. Festival goers are set to travel from all over the country to enjoy a weekend of great music.
Festival goers are preparing for two days of dancing outdoors to acts including headliners Paul Heaton and Pulp. There is no camping at the festival, so it's important to know how you will travel to the event ahead of the weekend.
When will Anne-Marie perform at Neighbourhood Weekender?
Anne-Marie is set to perform at Neighbourhood Weekender on Sunday night and will be the last performer on stage, closing the festival. The 32-year-old from East Tilbury will be headlining the Big Top stage at 9.10pm
The singer will be on stage for an hour and fifteen minutes, with her set ending at 10.25pm. The festival will then close at 10.30pm
Anne-Marie for Neighbourhood Weekender setlist predictions
An official setlist for Anne-Marie has not been confirmed ahead of Neighbourhood Weekender 2023. However, looking at her past festival performances gives a good indication of what can be expected from the singer.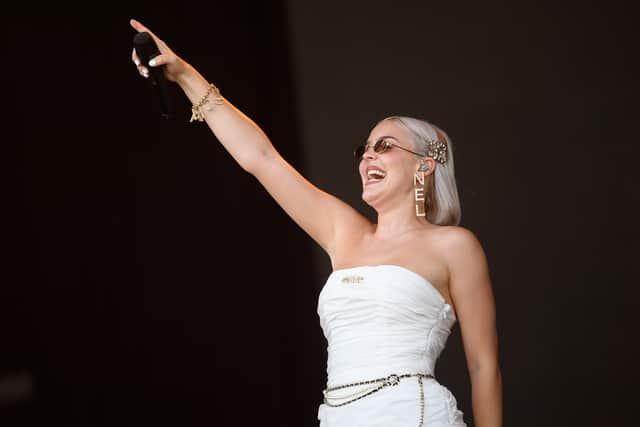 According to Setlist.fm, Anne-Marie performed at Highest Point Festival last week, here's what the singer entertained the crowds with:
SAD B!TCH
Alarm
Tell Your Girlfriend 
Don't Leave Me Alone
2002
Birthday
Beautiful
Perfect
Our Song
Rockabye
GRUDGE
Kiss My (Uh-Oh)
Baby Don't Hurt Me
Ciao adios
FRIENDS
Psycho