Neighbourhood Weekender 2023 is rapidly approaching, with the festival just a couple of weeks away. Warrington is preparing for two days of incredible music which includes performances from Pulp and The Kooks.
The festival is expected to see more than 25,000 people descend on Warrington from across the country for a weekend of great music. Neighbourhood Weekender has a pop-rock genre but there's also plenty of variety for all music tastes.
Here's everything you need to know about the Neighbourhood Weekender 2023 line-up, including the six main acts.
When is Neighbourhood Weekender 2023 and where is it held?
Neighbourhood Weekender 2023 is scheduled to take place over two days and is just weeks away. The festival will start on Saturday May 27 and finish on Sunday May 28, 2023.
Neighbourhood Weekender 2023 will return to Victoria Park in Warrington which is located at the following address: Victoria Park, Warrington, WA4 1HN
Who is headlining Neighbourhood Weekender 2023?
There will be four headlining acts at Neighbourhood Weekender 2023, across two stages. On Saturday (May 27) night, Paul Heaton, who originates from Cheshire, and Jacqui Abbot will headline the main stage with his hit singles Happy Hour and Caravan of Love.
Liverpool's own The Wombats will be headlining The Big Top stage on Saturday night. The three piece indie rock band who have hits such as Let's Dance to Joy Division and Give Me a Try.
On Sunday (May 28), Pulp will be headlining the Neighbourhood Weekend Main Stage. The Sheffield based band are known for their hits such as Common People and Disco 2000.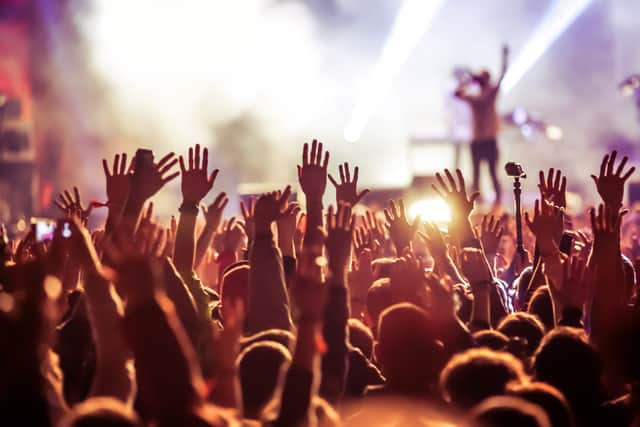 Taking to The Big Top on Saturday night will be Essex-born Anne-Marie. The singer first appeared on Clean Bandit's Rockabye and has since released hit songs such as Ciao Adios and 2002.
What's the full Neighbourhood Weekender 2023 line-up
The full line-up to Neighbourhood Weekender 2023 has been announced just weeks ahead of the festival. Official timings are yet to be announced and will be revealed closer to the time.
The full line-up to Neighbourhood Weekender 2023 is as follows:
Main Stage - Saturday May 27
Paul Heaton and Jacqui Abbot
The Kooks
Ocean Colour Scene
Jamie Webster
Sugababes 
Scouting for Girls
Cassia 
Brooke Combe
The Big Top - Saturday May 27
The Wombats
The Enemy 
Reverend and the Makers
Inspiral Carpets
The View 
The K's
The Royston Club
The Mary Wallopers
Courting
Viola Beach Stage - Saturday May 27
The GOA Express
Stone
Rachel Chinouriri
Chappaqua Wrestling
Stanley's 
Hannah Grae
Jacotene 
The Joy Hotel
Paris Paloma 
Reignmaker
Main Stage - Sunday May 28
Pulp
Self Esteem
Sea Girls
Gangs of Youth
Ella Henderson
Kula Shaker
The Bootleg Beatles
Moncrieff
The Big Top - Sunday May 28
Anne-Marie
Confidence Man
Everything Everything
The Reytons
The Big Moon
The Lottery Winners
CMAT
Gaz Coombes
Heidi Curtis
Viola Beach Stage - Sunday May 28
Corella
English Teacher
James Marriott
ModernLove
Picture Parlour
Bonnie Kemplay
Lucy McWilliams
Dolores Forever
BER
Kingfisher