The inaugural Manchester Guitar Festival is preparing for three days celebrating the very best of all things involving six strings.
Internationally-acclaimed artists in musical fields including classical and jazz, acoustic, electric and flamenco will be on stage at The Stoller Hall for the event in May.
There will also be a number of up-and-coming stars and alumni of Chetham's School of Music, which is located in the same complex near Victoria station as the state-of-the-art concert hall.
Here's our guide to the festival, who's playing and how to get tickets.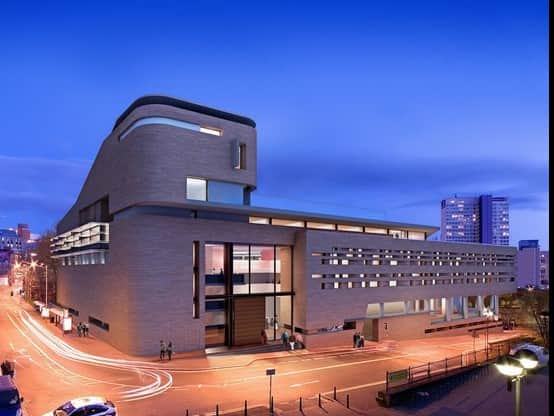 What is Manchester Guitar Festival and when is it on?
Manchester Guitar Festival celebrates the instrument's finest exponents from around the world and is being staged for the first time this year.
It takes place over three days between Friday 20 May and Sunday 22 May.
There will be a packed line-up of live concerts putting established talents and exciting new artists alongside each other on the bill.
There are evening and late-night recitals, workshops, pop-up performances and talks throughout the weekend, giving visitors a chance to learn from some of the finest guitarists on the planet.
Who is on the bill?
The festival kicks off on the Friday night with a performance by highly-acclaimed Scottish guitarist Sean Shibe, whose repertoires ranges from well-known classical pieces to adventurous contemporary music and who plays both acoustic and electric guitar.
That approach will be on show at The Stoller Hall as his programme features two suites by JS Bach and Mompou alongside Steve Reich's Electric Counterpoint and Julia Wolfe's LAD, originally composed for nine bagpipes and arranged by Shibe for the electric guitar.
On the Saturday (21 May) audiences will be transported to Spain for an evening of top-class flamenco by Daniel Martinez and company.
Singers, guitarists, a violinist and a dancer will summon up the spirit of Andalucia and bring this fiery and passionate artform to life on the Manchester stage.
On the Sunday afternoon (22 May) the Northern Chamber Orchestra will be joined by outstanding Australian guitarist Craig Ogden for a programme including Vaughan Williams and Malcolm Arnold's Guitar Concerto.
Elsewhere on the programme Ben Bruant and Will Cashel - better known as Duo - will play after forming in lockdown and attracting huge amounts of attention for their live streaming gigs and performing free weekly concerts in the gardens of nominated key and front line workers to thank them for their work during the Covid-19 pandemic.
Former Chetham's School of Music students Whitford Rees and Alexandra Whittingham will also perform separately during the Saturday afternoon of the festival, with the former showcasing music from the Renaissance to the present day and the latter sharing her love of exploring lesser-known composers.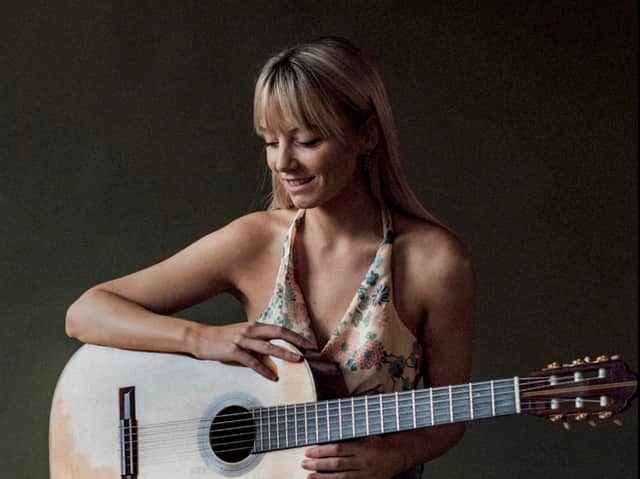 The live line-up for the festival is completed by Rochdale-born percussive 'fingerstyle' guitarist Becky Langan - a semi-finalist on the second series of Sky Arts programme Guitar Star 2016, up-and-coming folk guitarist Gwenifer Raymond and The Ukulele Uff Trio who mix 1920s and '30s jazz, Tin Pan Alley songs and traditional Hawaiian music.
What else is going on apart from live performances?
Away from the stage there will be a series of talks and workshops led by musicians, Chetham's School of Music guitar tutors and graduates.
There is even an early years flamenco workshop complete with story-telling, music and art where pre-school aged children and their families can learn about the artform.
What has been said about the festival?
Fran Healey, general manager at The Stoller Hall, said: "We are beyond excited to curate and run our first Manchester Guitar Festival bringing some huge names in the field together with lesser known up-and-coming performers.
"Together we will celebrate how vibrant, eclectic and accessible this instrument and its sounds really are. From flamenco to classical and even jazz – we have musical styles and genres to suit many tastes.
"We are also thrilled to welcome back former Chetham's School of Music students who are beginning to make a name for themselves.
"With talks, concerts, pop up performances, late night bars and even stalls selling guitar accessories and music, we really are bringing a whole festival vibe to The Stoller Hall and we cannot wait to welcome people through our doors throughout the weekend."
How do I get tickets?
The festival ticket is just £5 for adults and free for under-18s.
The headline concerts will then need to be booked separately.
Anyone who books one of the main concerts will get free entry to the festival for the weekend as part of that.