Stoller Hall in Manchester celebrating the natural world with a year-long programme of events in 2022
The venue is hoping to inspire changes in the music industry and become more sustainable, alongside putting on the thought-provoking programme.
Watch more of our videos on Shots! 
and live on Freeview channel 276
Visit Shots! now
A Manchester concert venue is celebrating the wonders of the natural world with a year-long programme of events which it also hopes will inspire change in the music industry.
Stoller Hall is putting on Sounds of Nature, an ambitious series of concerts and related music events which will run throughout 2022.
The whole programme will be connected by the theme of exploring nature and ranges from orchestras playing much-loved classical pieces to boundary-pushing modern and experimental works.
However, the concerts are only half of the story, as Stoller Hall is also hoping to become a much greener place and contribute to conservation and nature preservation efforts during the year.
Here are five shows you won't want to miss from Sounds of Nature.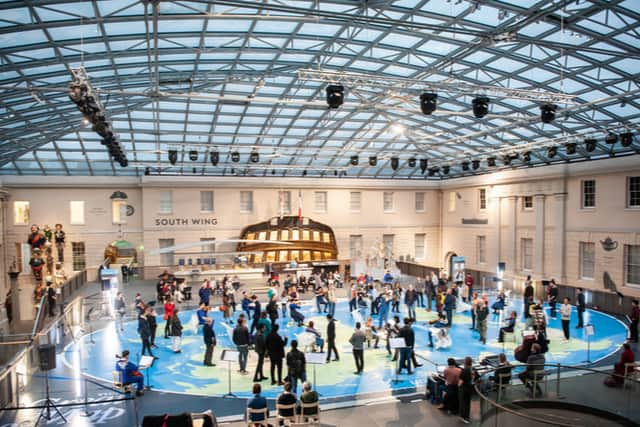 Freedom To Roam: The Rhythms of Migration
Sounds of Nature gets under way on Thursday 24 February with a spectacular programme combining live music and film.
The idea behind the event came from flautist Eliza Marshall during a visit to the Inner Hebrides in 2018 which resulted in an album fusing Celtic, African and Indian sounds with classical, folk and a hint of electronica.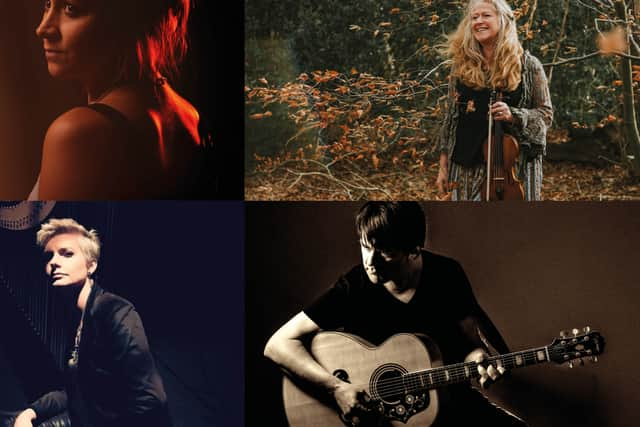 The album will be played in its entirety live on stage by Marshall, with album co-writers harpist Catrin Finch, violinist Jackie Shave and Dónal Rogers on guitars and bass plus special guests including tabla player Kuljit Bhamra MBE and cellist Robert Irvine.
Also on the bill is a screening of Connected, a 30-minute documentary directed by award-winning director Nicholas Jones and co-produced by Eliza, which explores issues around rewilding, conservation, migration, mental health and climate change.
Melting, Shifting, Liquid World
Looking at the fragility of our modern world, this immersive piece takes place in The Stoller Hall Atrium.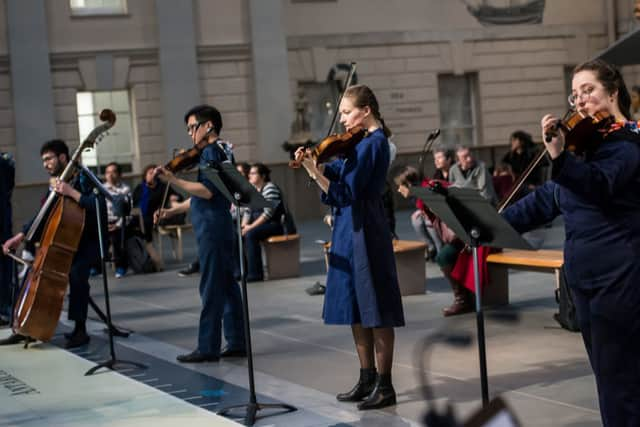 Audiences will hear Harding's immersive piece for string orchestra, electric viola and bone conduction headphones alongside a newly-reimagined version of Vivaldi's classic The Four Seasons.
Ghost Owl with Brooks Williams and Aaron Catlow
In April, Sounds of Nature continues to explore the way roots musicians have been inspired by and written about the natural world.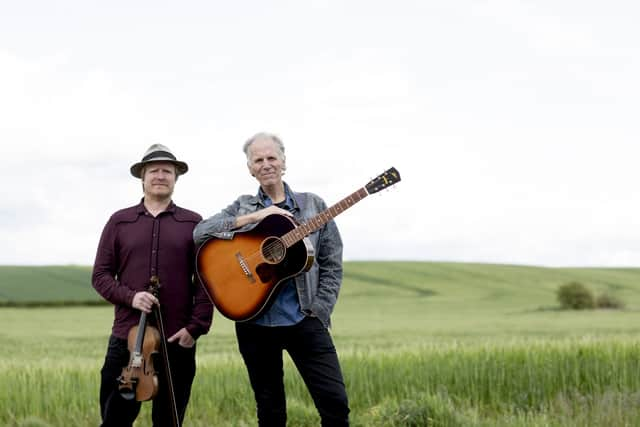 Ghost Owl will bring together two acclaimed musicians, Brooks Williams and Aaron Catlow, for a night of acoustic guitar and violin duets inspired by, and written about, the barn owl (the ghost owl of the title).
The Race to Space: A Musical Adventure
A programme of family events runs throughout the year as part of Sounds of Nature, bringing the magic and wonder of wildlife and the great outdoors to people of all ages.
The family-friendly events kick off with The Race to Space: A Musical Adventure, a daytime concert aimed at three-to-12-year-olds.
Youngsters and their families are taken on an interactive adventure which blasts off to outer space, discovering music from Holst's famous orchestral suite The Planets as well as other extra-terrestrial musical worlds.
Northern Chamber Orchestra with Ben Hulme
The programme also includes Stoller Hall maintaining its commitment to showcasing local talent on its stage.
The hall's orchestra in residence, the Northern Chamber Orchestra, will be making its contribution to the programme with the help of Chetham's School of Music alumnus and BBC Philharmonic principal French horn player Ben Hulme.
The concert includes Mancunian composer Adrienne Spilsbury's 2019 work Eyebright, inspired by visits to wildflower meadows in Cheshire, alongside a Johann Strauss II waltz and Mendelssohn's Italian Symphony.
What is the Stoller Hall doing for sustainability during Sounds of Nature?
Throughout the year of concert programming the Stoller Hall will also be sharing its own sustainability journey.
It is aiming to set something of a benchmark for green policies in the music industry with plans including sourcing sustainable products in the venue bar, reviewing energy efficiencies within its state-of-the art building and showcasing local and regional talent in its concerts.
The Stoller Hall team will also take part in the City of Trees tree planting conservation work in Manchester.
And a donation of at least £1 will be made for every ticket sold for the season to the conservation campaign which wants to restore Greater Manchester's woodlands.
What has the venue said about Sounds of Nature?
Fran Healey, general manager at The Stoller Hall, said: "We are beyond excited to announce this eclectic and exciting new season inspired by the natural world.
"There are so many great composers and musicians - both established and up and coming - whose work celebrates the challenges and also the beauty of nature.
"This season is designed to shed a spotlight on and celebrate these themes.
"As an increasingly sustainable and environmentally conscious venue, it also gives us the opportunity to give something back to the wider music industry, to share best practice with like-minded venues and performers.
"We are thrilled to bring audiences on this journey with us too. For every ticket purchased, we will make a donation to the Forestry Commission to help fund a ring of forests around the M60 motorway, in Greater Manchester."