Manchester Day 2022: how to get involved in the city centre celebration
Volunteers are needed to help bring the parade and the celebrations to life.
Could you help make Manchester Day 2022 one to remember?
The city centre will come to life in a blaze of colour on Sunday 19 June with the return of the popular parade and other activities.
Organisers need volunteers to help the magic happen and you can apply to help with a number of areas until 31 May.
From setting up the parade, to helping visitors find their way and assisting the creatives involved, there are lots roles you can apply for.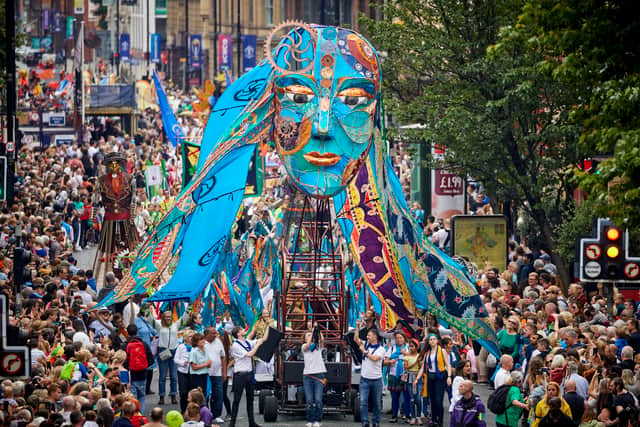 Volunteers will have a wide range of responsibilities and will be positioned all around the city and will be assisted by a team leader who'll be available to help them throughout the day.
And you can volunteer for any length of time between a few hours to a few weeks in the build-up.
Manchester Day is created by Manchester People, commissioned by Manchester City Council and produced by Walk the Plank.
Coun Pat Karney, chair of Manchester Day, said: "It's great that Manchester Day is returning to the city, Manchester Day's success relies on the passion of our thousands of volunteers who dedicate their time each year. The day would not be the same without the enthusiasm of our army of volunteers.
"I can't wait to see people get involved in the parade, if this is your first Manchester Day, I can guarantee you're going to love it!"
For more information on how to get involved, see the event website here.