Manchester Collective unveils 2022-23 season: five amazing shows you won't want to miss
The ground-breaking ensemble has unveiled concerts ranging from cross-genre work to acclaimed young composers and performers and an avant-garde classic.
Watch more of our videos on Shots! 
and live on Freeview channel 276
Visit Shots! now
Manchester Collective has unveiled its 2022-23 season which it hopes will continue its mission to break down barriers in classical music.
The trailblazing ensemble is now in its sixth year and has become known for its unusual programming and ground-breaking approach.
The new season is certainly varied, with concerts ranging from acclaimed young classical music performers and composers to programmes which span centuries and musical styles to performances of avant-garde classics.
Here are our five picks from the programme:
Arcadiana
This chamber recital focuses on music written by young composers in the prime of their artistic lives.
Guest director Max Baillie leads six string players in a performance of Thomas Adès' thoughtful meditation on change and loss, Arcadiana, written when the composer was just 24 years old, with the Collective presenting an exploration of the work before it is performed.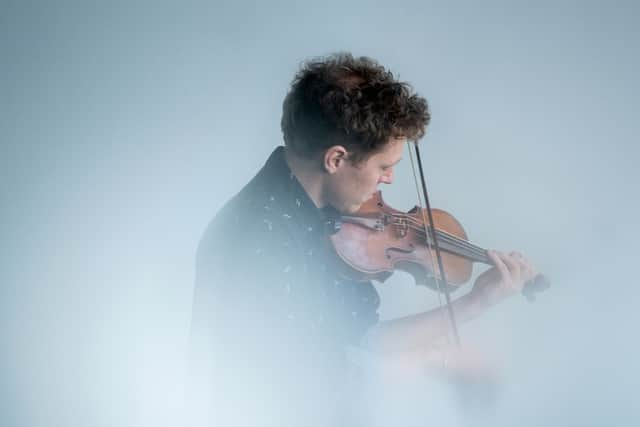 Jörg Widmann's blistering 180 Beats Per Minute and Brahms' romantic String Sextet in G Major complete the programme.
Places We Know
Finnish violinist Pekka Kuusisto has become known for his boundary-smashing approach to classical music and he is teaming up with the Collective as guest leader for this concert.
The line-up includes the world premiere of a new Oliver Leith work co-commissioned by the Norwegian Chamber Orchestra, a set of folk songs by Sam Amidon, Penderecki's Serenade and Pulitzer Prize-winning American composer Caroline Shaw's nostalgic Plan & Elevation.
All this will be bookended by the outer movements of Tchaikovsky's titanic Serenade for Strings.
Bag of Bones
This is the result of a major collaboration with award-winning vocalist, violinist, songwriter and composer Alice Zawadzki which weaves together influences from jazz and Central European folklore.
An ensemble comprising keys, accordion, percussion and strings will play a personal piece of music theatre that grapples with the cultural history, intergenerational trauma and inherited stories that run back through Alice's life to her Polish roots.
The programme also includes repertoire by Cassandra Miller, Maurice Ravel and other composers.
Black Angels
George Crumb's dark and terrifying string quartet from 1970 has become a classic work in avant-garde circles and its placement at the heart of this concert represents the latest performance by the Collective of music by a composer who is extremely important to the group.
The notoriously-difficult piece makes extraordinary demands of the musicians, who are instructed to chant in foreign languages, play their instruments upside down, scream, shout, beat, count and pray.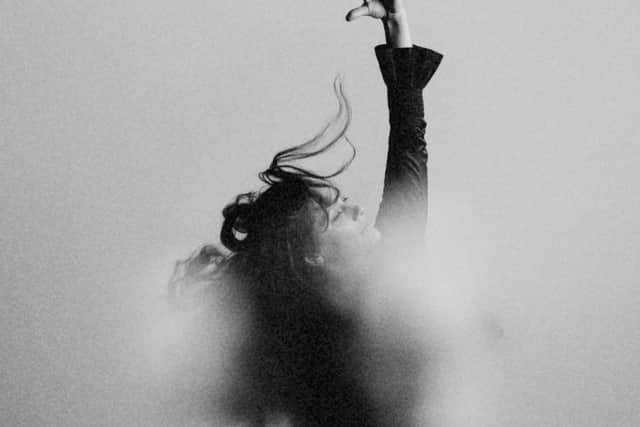 Black Angels is included on a programme for strings and electronics which focuses on themes including death, destiny and obsessive spirituality.
The performance also includes Schubert's Death and the Maiden, while the first half of the show features a new commission by New York hip-hop artist, activist, member of jazz group Irreversible Entanglements and composer Camae Ayewa (known by her stage name Moor Mother), alongside music by Edmund Finnis and Gabriella Smith.
Rosewood
Scottish guitarist Sean Shibe has become known for programmes which span centuries of music and his prowess on both acoustic and electric instruments.
Here he teams up with the Collective for the first time for a programme featuring his guitar alongside a string quartet on a programme ranging from Baroque to American minimalism.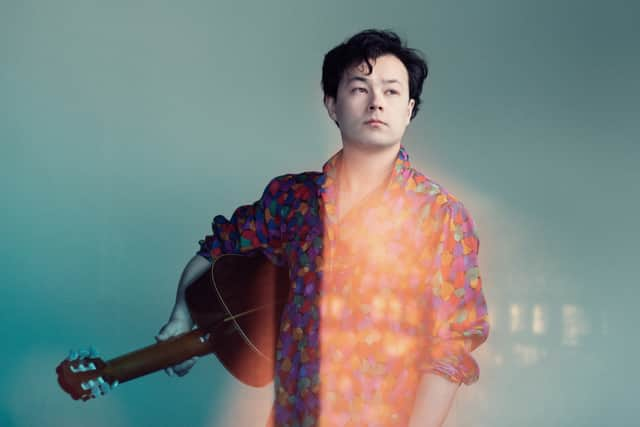 At the heart of the show are a pair of new works by British artist Emily Hall, who writes music that inhabits the spaces between the classical and electronic genres, and New York composer, producer and multi-instrumentalist Kelly Moran.
What has been said about the new season?
The Collective's 2022-23 season features six projects touring to 11 cities and the group says the choice of works and programmes takes it back to its roots and its ideas of having an innovative approach to performing classical music while celebrating radical artistic voices old and new.
Adam Szabo and Rakhi Singh, co-founders of Manchester Collective, said: "This season is the beginning of an exciting new phase for the Collective.
"We've come through a pandemic, we've had our fifth birthday, and now we're back to doing what we do best – presenting intimate, thrilling shows for audiences across the UK.
"We're flexing our creative muscles with some truly ambitious work, and there really is something in the programme for everyone: as always, no two Manchester Collective projects are ever the same."
You can find out more details about the new season at the Manchester Collective's website here.