Manchester is gearing up for a massive music weekend (11-12 June) with three arena-filling acts and one of the biggest festival dates on the city's calendar all taking place.
Around 200,000 people are expected to attend the various events as the city lives up to its billing as a live music capital in the UK.
Singer-songwriter Ed Sheeran is playing no fewer than four nights at the Etihad Stadium while indie rock 'n' roll stars The Killers are at Emirates Old Trafford, Alicia Keys is at the AO Arena and the Parklife festival is taking place across two days at Heaton Park.
While there is a certain to be a buzz around Manchester, the sheer numbers of music fans descending on the city means travel is going to be somewhat challenging.
Here's our guide to getting about on a big weekend of events.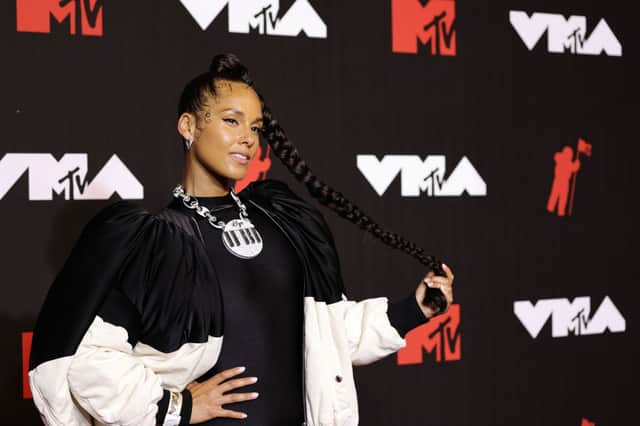 When and where are the gigs happening in Manchester this weekend?
Chart-topping singer-songwriter Ed Sheeran is playing four nights at the Etihad Stadium, Manchester City's home ground, from Thursday (9 June) through to Sunday (12 June). Doors open at 5pm with the performance finishing at around 11pm.
Saturday (11 June) also sees US indie-rockers The Killers performing at Emirates Old Trafford and fellow American musician Alicia Keys playing her hits for fans at the AO Arena on top of Manchester Victoria station.
Doors for The Killers open at the cricket ground at 4pm, while fans can enter the arena for the Alicia Keys gig from 6pm.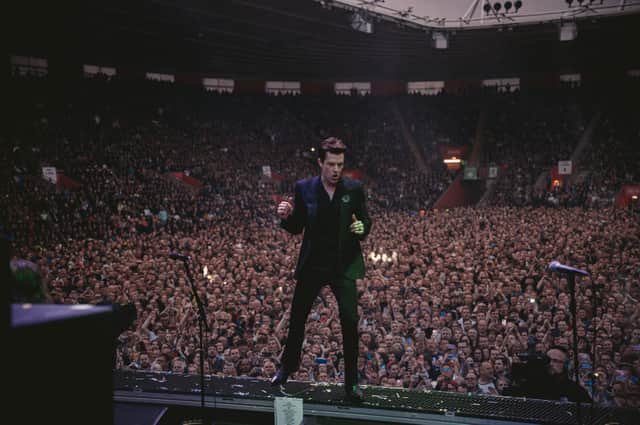 Parklife festival is also on at Heaton Park on Saturday (11 June) and Sunday (12 June), with a massive line-up topped by the likes of Tyler, The Creator, 50 Cent, Megan Thee Stallion and Lewis Capaldi.
Parklife throws open its gates at 11am on Saturday and midday on Sunday with the event ending at 11pm on both days.
What advice has been given to public transport users?
It has also issued the quietest times to travel for anybody looking to avoid the crowds.
On Thursday and Friday, the Ashton Metrolink line will be busy between Piccadilly and Etihad Campus between 4pm and 7.30pm and then again from 10pm to 11pm as Ed Sheeran fans go to and from the gig.
Saturday is expected to be extremely busy throughout, especially in the city centre.
The Bury Metrolink line will be busy between the city centre and Heaton Park between 11am and 5pm and then from 10pm until the Parklife site has cleared, while trams on the Altrincham line will be busy from 3pm until 7pm and then after 10.30pm and the same peak times as the previous two days will be experienced on the Ashton route.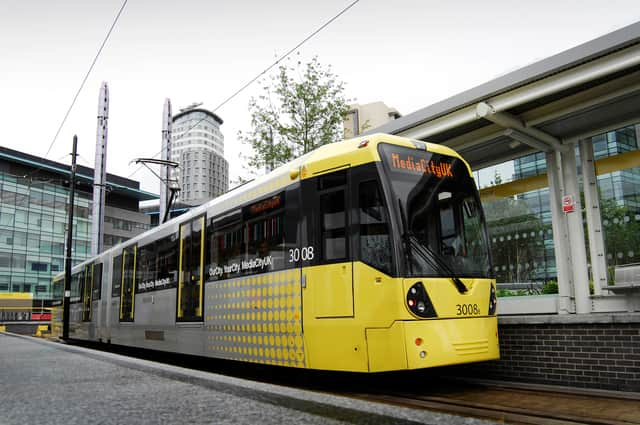 The Metrolink timetable is also being altered a little on Saturday to fit in with the events.
Trams will run between Rochdale and East Didsbury, Manchester Airport and Deansgate-Castlefield, the Trafford Centre and Cornbrook, Eccles and Ashton, Altrincham and the Etihad and Altrincham and Bury.
Trams will also be running from Bury to Victoria until 9pm and Bury to Piccadilly after that.
In addition, there will be several temporary daytime closures in place at Metrolink stops.
Exchange Square – closed at 12pm, reopens 9pm
Shudehill – closed from 6am, reopens 9.30pm
Market Street – closed from 6am, reopens 9.30pm
Piccadilly Gardens – closed from 3pm, reopens 9.30pm
Heaton Park – closed from 6pm, reopens the following day.
Anyone going to see The Killers on the trams who wants a slightly quieter journey is being recommended to use the East Didsbury to Airport line to Firswood or the Trafford Park line to Wharfside.
The same busy times will apply on the Bury and Ashton lines on Sunday as on Saturday, and there will also be changes to the Metrolink on Sunday.
Tram services on Sunday will be running between Rochdale and East Didsbury, the airport and Deansgate-Castlefield, Bury and Victoria, Bury and Piccadilly after 9.30pm, Altrincham and the Etihad and Eccles and Ashton.
Trams will also run between Bury and Altrincham between 11am and 5pm only.
The same stops that were shut on the Saturday will be shut again on the Sunday between the same times.
Anyone attending any of the big music events is being encouraged to use public transport to get to and from seeing their favourite artists.
Stephen Rhodes, customer director at TfGM, said: "With extremely high and potentially record numbers of people expected to be travelling on the network this week, I'm appealing to all our passengers to take extra care when using the network and to look out for your friends and other people around you.
"We're encouraging people making shorter journeys to think about walking and cycling where possible.
"I would strongly encourage anyone travelling by bus, tram or train during the coming weekend to use contactless payments where possible in order to help keep queues moving. When paying by contactless on Metrolink, please remember to touch-in and touch-out with the same device on the smart readers at the start and end of each journey, and Metrolink will work out the best fare for you.
"We are constantly updating the customer information available on our website and across our social media channels to help people make informed journey choices, to save them time and avoid disruption to their journey."
When will roads be busiest?
National Highways has issued advice for anyone who will need to be on the road around Manchester this weekend.
For Parklife, Heaton Park is bordered by the M60 between junction 17 at Whitefield and junction 19 at Middleton including Simister Island at junction 18 where the M60 meets the M62 and M66.
This area is expected to be congested during the two days of the festival, especially when those attending are leaving. Drivers are being warned to expect queues and delays from 9pm potentially until the early hours of the morning.
National Highways traffic officers will be working with Greater Manchester Police (GMP) throughout the event to keep drivers on the move, keep pedestrians away from the motorway and prevent drivers dropping off or picking up from the hard shoulders or carriageways.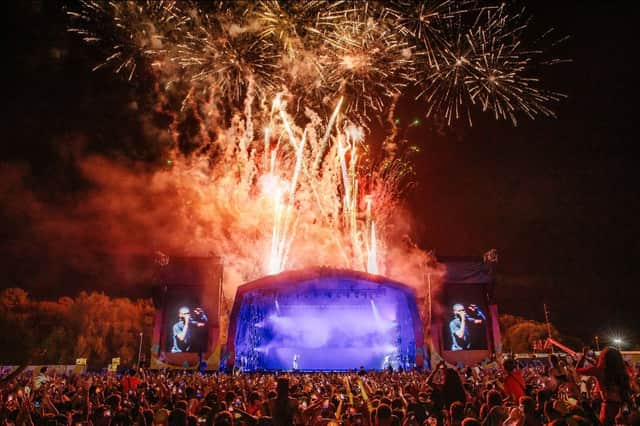 CCTV cameras will be keeping an eye on traffic and patrols will also be trying to minimise delays.
Chris Chadwick, senior network planner for National Highways in the North West, said: "We've ensured there are no roadworks on key routes over the weekend and we don't expect any major congestion problems but people shouldn't just leave the house and 'hope for the best'.
"Our message to anyone thinking of driving to or around Manchester over the weekend is to plan your journey and certainly check traffic conditions before setting out. If you are going to one of the events please give yourself plenty of time."
TfGM has also given advice on the roads for the Ed Sheeran gigs.
The Inner Ring Road will be particularly affected by fans travelling to the concerts from 3pm each day, Commuters who can work flexibly are being encouraged to re-route their journeys to avoid the likes of Great Ancoats Street and the Mancunian Way or travel before 3pm.
Updates on England's motorways and trunk roads are available here.
What safety advice has been given?
TfGM has also been issuing some safety advice to anyone travelling to the concerts, with music lovers being reminded to keep a suitable distance from the platform edge other than when boarding a tram, take extra care if they have had a drink, walk rather than run when getting on or off trams and at the stops and take care while using mobile phones.
Safe queuing systems will be in operation at St Peter's Square and Victoria stops, which will act as dedicated boarding points for people heading to Parklife.
And officers from GMP and the British Transport Police will be on hand at the key stops of Heaton Park, Bowker Vale and Victoria to help passengers leave the Parklife site safely.
What else has been said?
Sacha Lord, co-founder of Parklife and Greater Manchester's night-time economy advisor, said: "This is an incredible few days for Greater Manchester as we welcome some of the world's biggest acts back to our city-region.
"We've all been waiting for these moments for some time, and we are expecting the region to be incredibly busy. I would encourage everyone attending events to plan their travels - both to and from concerts - in advance.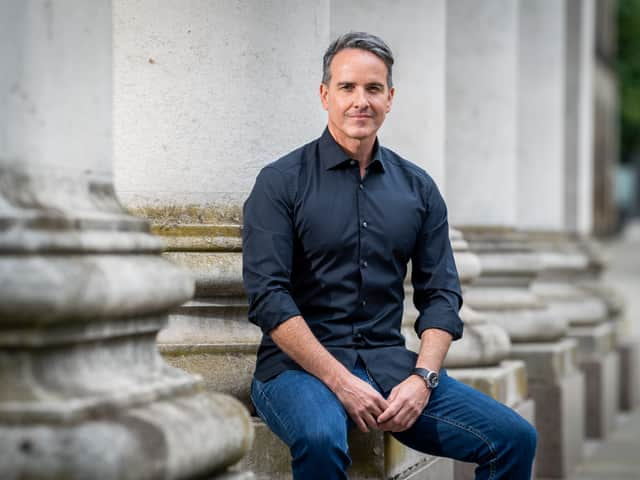 "Although the evenings are lighter, I would always urge caution if walking home, and encourage fans to check last tram and bus times. Please stay vigilant and help keep each other safe."
Superintendent Andy Sidebotham, GMP's gold commander for this weekend's events, said: "This weekend will see thousands of people visiting and staying in the centre for what will be a busy weekend for all emergency services and our partners across the region.
"We want everyone to have a safe and enjoyable weekend and music-goers should expect to see police officers on the ground in and around the events and will be on hand to help anyone who needs it. We've been working alongside partners for months for these events and our main aim is as always, to keep everyone safe.
"Those planning to visit or live nearby are asked to be patient when travelling to and from the events as there will no doubt be an increased amount of traffic. Public transport is expected to be very busy and we would ask that people follow the messages and advice from our colleagues at TfGM, and that those attending plan their journeys accordingly.
"As always, we're thrilled to welcome thousands back to the city centre and hope that everyone attending the concerts and Parklife festival this weekend have a safe and good weekend."