Manchester Day will have a very special guest in the shape of Little Amal, the giant puppet of a young refugee girl.
The 3.4m-high (11ft) puppet of a nine-year-old Syrian will be out and about in the city centre for the annual celebrations, including enjoying the spectacular parade.
Little Amal arrived in the city last year after an 8,000km epic journey across Europe from the Turkish-Syrian border to raise awareness of the plight of Syrian refugees and thousands of people came to see her at her appearances in Greater Manchester, including the culmination of her trek at the Castlefield Bowl.
Now she has been announced as part of the first Manchester Day to take place for three years due to the Covid-19 pandemic.
Little Amal will be at Manchester Day
Little Amal will be a special guest at Manchester Day, which falls on Sunday 19 June.
She will be out and about in the city centre during the day, taking in all the sights and sounds of the parade as it makes its way through the streets of Manchester.
The spotlight for the event is on children and young people as part of the 2022 Our Year campaign which is part of Manchester's work towards becoming a Unicef-recognised child-friendly city.
Manchester's youngest residents are therefore being particularly encouraged to look out for Little Amal, extend the hand of friendship to her and show her the spirit of the city.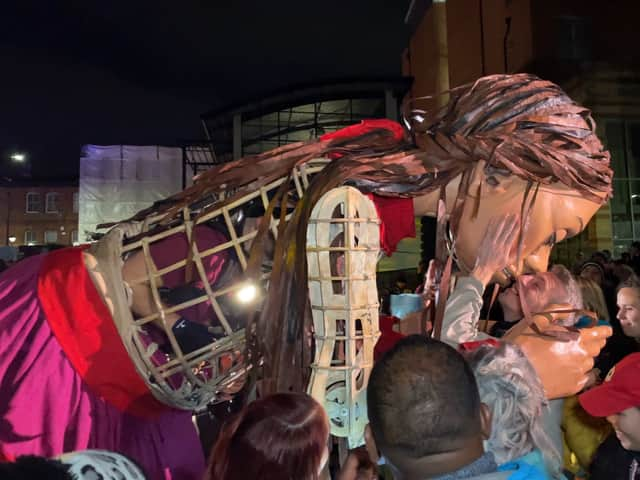 She met huge crowds in Wigan and Rochdale before Manchester International Festival staged a sold-out spectacular called When The Birds Land involving live music, poetry and dance.
Her journey was created to raise awareness of the millions of people who have been forced to flee their homes due to war and violence, especially children.
She is now setting off on the road again as her appearance at Manchester Day will be the first of 10 visits to towns and cities across England as part of World Refugee Week.
Final countdown to Manchester Day
Manchester Day was last celebrated in 2019 and the organisers are pulling out all the stops to make sure this year's event is one to remember.
Outdoor arts specialists Walk the Plank have been working with community groups and local artists throughout the past few months to help them perfect their routines and to make the fabulous parade floats that the celebration is famous for.
There will be live music, singing and dancing during the parade and young people have also curated a day of activities in Piccadilly Gardens.
What has been said about Little Amal being part of Manchester Day?
Coun Pat Karney, chair of Manchester Day, said: "Manchester Day is the city's way of celebrating everything we love about our incredibly diverse city and all its brilliant communities, who together help make Manchester the best place in the world to be.
"And this time we're dedicating it specially to all our children and young people who we know had such a rubbish time and missed out on so much during the pandemic.
"After an absence of three years since the city was last able to get together and celebrate, this year's will be the best - magical, musical, magnificent and unmissable.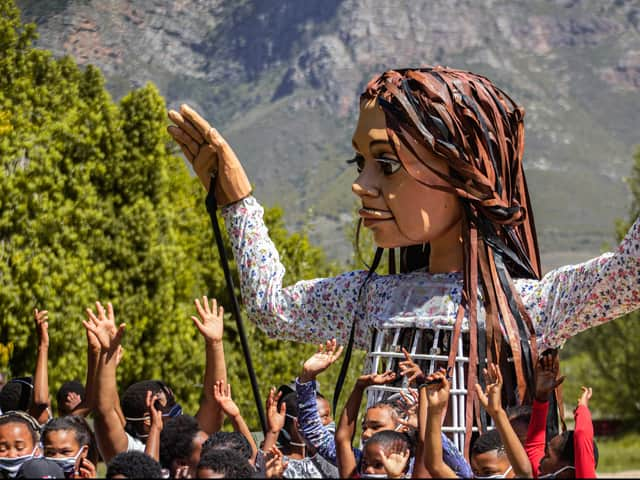 "We're honoured also to have Little Amal with us this year, joining families and children as our iconic Manchester Day Parade makes its way through the city, and can't wait to show her some Manchester love to hold in her heart and take with her on the next leg of her important journey."
Liz Pugh, Walk the Plank's creative producer, said: "This year, we're focusing on the contribution of children and young people to our city, and the future of our planet - so we're delighted to welcome Little Amal, one of the city's most famous children, to the celebration.
"And she will take the spirit of Manchester's youth with her as she sets off on her next journey at the start of Refugee Week."