We Invented The Weekend festival in Salford: when it is, why it is happening and what's on
The new public event will celebrate the fascinating story linking the invention of the weekend, a Greater Manchester businessman in the 19th century and a famous actor.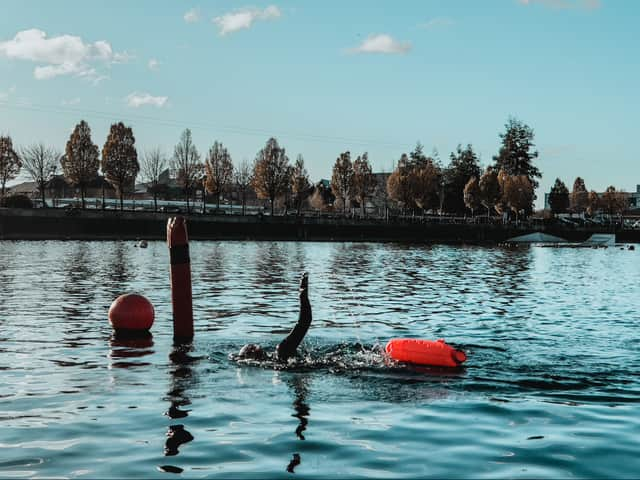 A festival celebrating the invention of leisure time at the weekend will be held in Salford
The weekend was invented in Greater Manchester - and now a public festival is being set up to commemorate the historical fact.
Two days of events celebrating the concept of free time will be held in Salford at MediaCity and Salford Quays in September.
It all stems from a fascinating piece of local history involving a 19th-century businessman and his idea to give workers more of a break from their labours.

Most Popular
It is also a story that brings in a famous face from stage and screens and organisations in Salford ranging from household names to community groups who will be taking part.
Here's our guide to what you can expect at the first festival of free time.
When is We Invented The Weekend and where is it taking place?
MediaCity is one of the host venues for the new festival. Photo: Jack Kirwin - JK Photography
It will be a free event and the organisers are promising sports, music, comedy, theatre, dance, workshops, talks, food, charity, wellness and crafts.
It is being put together by a whole host of organisations working in partnership, including the BBC, The Lowry, the University of Salford, the Royal Horticultural Society, Eat Well MCR, Science and Industry Museum, The Open University's Business School, HOST, Salford Community Leisure, Salford CVS, Sounds from the Other City and local grassroots groups.
Why is it taking place?
The festival takes its name and overall concept from the decision in 1843 by Salford Lyceum director and workers' rights activist Robert Lowes to campaign to give employees the right to time off on Saturday afternoons.
In so doing he broke the idea that Sunday was the only time of the week that was not devoted to work and laid the foundations for the modern weekend.
In an intriguing twist of genealogy Robert Lowes is also none other than acclaimed actor Sir Ian McKellen's great-grandfather.
Organisers of the festival want to celebrate the fact that Greater Manchester gave the weekend the idea of two days away from employment each week with a packed programme devoted to leisure time, free time, quality time and me-time in as wide a range of forms as possible.
An impressive list of people and organisations are involved with the festival, including creative director Wayne Hemingway MBE, Salford's city mayor Paul Dennett, Salford City Council chief executive Tom Stannard, The Lowry chief executive Julia Fawcett OBE, The Lowry's development director Gwen Oakden, controller of BBC Radio 5 Live Heidi Dawson, Marketing Manchester's international marketing director Victoria Braddock and MediaCity place director Josie Cahill.
The festival director is Kate Doyle, who was previously head of festivals and events for the Science and Industry Museum and has delivered large-scale events including Manchester International Festival's Festival Square 2021.
What is happening?
The full programme will be announced later this summer but some hints of what will be taking place and how people can join in have already been revealed.
The Salford Weekend Orchestra with the BBC Philharmonic will invite people across the city to join a mass community performance, with all instruments and abilities welcome., of a piece composed by Michael Betteridge who is artistic director of The Sunday Boys, Manchester's LGBTQ+ low voice choir.
The Lowry is one of many organisations in Salford taking part in We Invented The Weekend
This will be performed in the MediaCity Piazza during the festival.
Salford Community and Voluntary Services, in partnership with Salford Community Leisure, have reached out to hundreds of community organisations across the city and have got contributions in the pipeline from groups covering cheerleading to reading, gaming to baking and litter picking to disco dancing.
BBC Children's are bringing live activities including CBeebies Live Bedtime Stories, the university is leading on a Big Thinking strand and there will bea range of STEM-related activities.
Sounds From The Other City. Photo: Breige Cobane
A process is also under way for a young person from Salford to join the soon to be announced board, which will be advised by a steering group made up of diverse representatives from across the city.
What has been said about the festival?
Wayne Hemingway MBE said: "The weekend is an intrinsic part of the rhythm of life. It's hard to imagine life without the weekend, yet less than 180 years ago it didn't exist. Happily, Sir Ian McKellen's great grandad put an end to life without it.
"Greater Manchester can rightly claim to have invented the weekend and is a place that knows how to celebrate it. Whatever your bag, be it boxing or box sets, crafts or cricket, dancing or digging, reading or raving, swimming or samba, kicking back or letting loose, whatever free time means to you, MediaCity and Salford Quays is the place to be on 10 -11 September for what has all the ingredients to become THE national celebration of free time."
Paul Dennett, Salford city mayor, said: "The City of Salford's motto and the name of our strategy for culture, creativity and the arts is 'Suprema Lex', which means 'The Welfare of the People is the Highest Law'.
"The welfare of the people of Salford is paramount, and as the cost of living rises, We Invented the Weekend is set to deliver a programme of essential free cultural and creative activity that is open to every community across our city.
"We Invented the Weekend will be a great spectacle, reflecting our proud social history, whilst also animating the fantastic public realm at Salford Quays in true spirit of Salford style."
How can I find out more about the festival?
To find out more, or to sign up for updates, visit the festival's website here.