Overall it is a rather mixed picture with a distinct levelling off of economic growth in the first quarter of 2022.
There are both positives and negatives, with domestic performance holding up well and order books full but concerns over cashflow issues and a lack of investment in businesses.
And businesses and employees alike are set to be hit by the cost-of-living crisis forcing prices up.
Here are five things we learned about the Greater Manchester economy from the Chamber's latest briefing.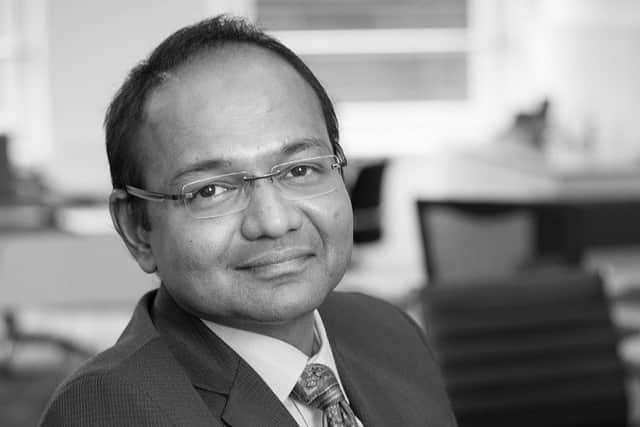 The bounce-back from Covid-19 has reached a plateau
Late last year Greater Manchester experienced a spike in consumer spending which the Chamber attributed to people finding an outlet for pent-up demand from the Covid-19 pandemic and the months of lockdowns and other restrictions.
That has now tailed off and the economy as a whole has reached something of a levelling off, the Chamber says.
The Greater Manchester Index, a composite indicator made of key economic, measures, now stands at 32.3, a decrease of 0.2 points from the previous quarter's results.
This is the fourth quarter in a row that the Greater Manchester Index has been in the low 30s.
This, the Chamber says, is a firm indicator that the bounce back from Covid has stabilised.
Ups and downs in demand for businesses
Businesses have experienced a mixed start to 2022 when it comes to sales.
Domestic demand increased marginally in services and construction but declined slightly in manufacturing.
Overall domestic trade rose by 1.5 percentage points from the final quarter of 2021, but this was offset by a decline in exports and international trade.
The Chamber suggested this could be attributable to both the ongoing situation with Covid-19 abroad and the continuing effects of Brexit.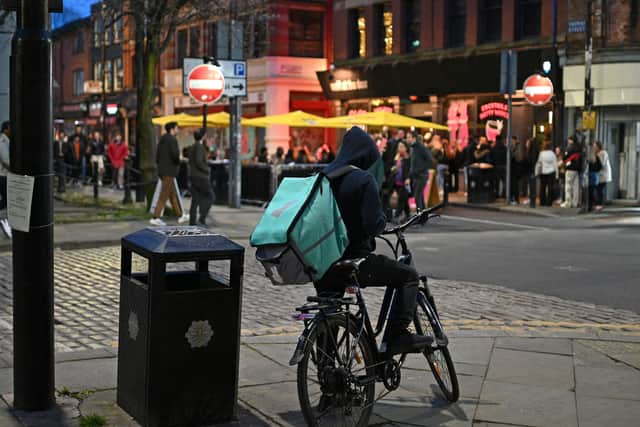 The biggest plus point for Greater Manchester's businesses, though, is that order books remain strong across all three sectors the Chamber measures.
Subrahmaniam Krishnan-Harihara, head of research at the Chamber, said: "Advance orders have gone up and I think that could really help businesses tide over through some of their current challenges.
"If they remain strong we will possibly see cashflow positions improve and a positive impact on investment."
Cashflow and high inflation are major issues businesses are facing
Mr Krishnan-Harihara says high rates of inflation and a continuing lack of cashflow are two of the biggest hurdles Greater Manchester businesses face in 2022.
He said that without a better cashflow situation investment in the city-region's firms simply will not happen.
And rising inflation brings multiple pressures, from the increased cost of raw materials to a squeeze on consumer spending as the cost-of-living crisis leaves residents with less spare cash.
He said: "Among the economic challenges currently affecting businesses across the city-region, inflation is foremost.
"Businesses in all sectors report rising cost of materials, which will be further compounded by impending tax rises.
"Inflation and the soaring cost of living will undoubtedly affect consumer spending, which was sustaining economic growth in 2021.
"We expect inflation to outpace wage growth in the near-term and lessen consumer spending.
"Business investment is lagging, and this is a serious ongoing concern.
"Since cash positions have weakened amongst businesses, investment in capital projects is likely to remain constrained."
Better news on wages and recruitment
The cost of living crisis has also focused on attention on wages, but the Chamber's research suggests some grounds for optimism.
The organisation's research suggests businesses have been reporting average pay rises of between 6% and 8% across the three sectors.
In addition about 70% of Greater Manchester's firms are thought to be paying the real living wage, which can be put alongside Office for National Statistics (ONS) data which suggested around three-quarters of the city-region's workforce get at least that pay level.
Of course, Mr Krishnan-Harihara says that still leaves concern for those on low wages.
He said: "Those figures do still leave around 300,000 people not being paid a real living wage of at least £9.90 an hour.
"They are likely to be represented in sectors such as retail, hospitality and health and social care which traditionally have been under some pressure from the cost of operations.
"However, most businesses are paying a real living wage, although it varies from one local authority to another."
The Chamber also pointed out that not every council has an equally-comprehensive picture of what its employers are doing as there were differing levels of 'don't know' answers given to its survey about the living wage.
Employment prospects remain good and there is confidence about doing businesses for the rest of 2022
The Chamber says employment prospects remain stable, with around 80% of firms recruiting looking for full-time workers.
And while around half of the businesses quizzed say they are still struggling to find the right employees, this is a considerable decline on the level reported last year when the Chamber became particularly alarmed about perceived skills gaps in the workforce.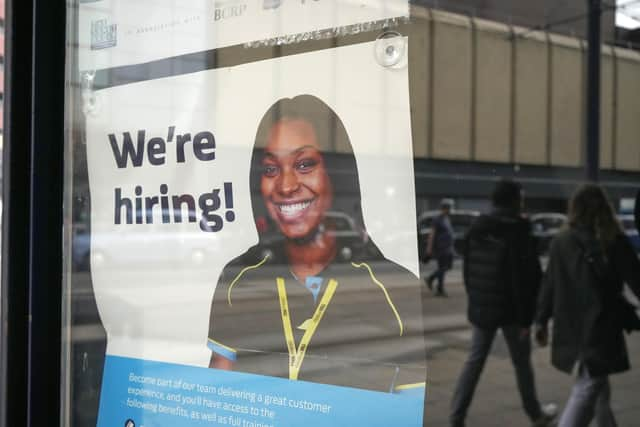 There was also a higher proportion of firms than in the last quarter of 2021 reporting that they felt optimistic about maintaining their revenue and profitability.
However, the Chamber warned that this would partially be done by raising prices, which could have knock-on effects for customers as costs across the board go up.