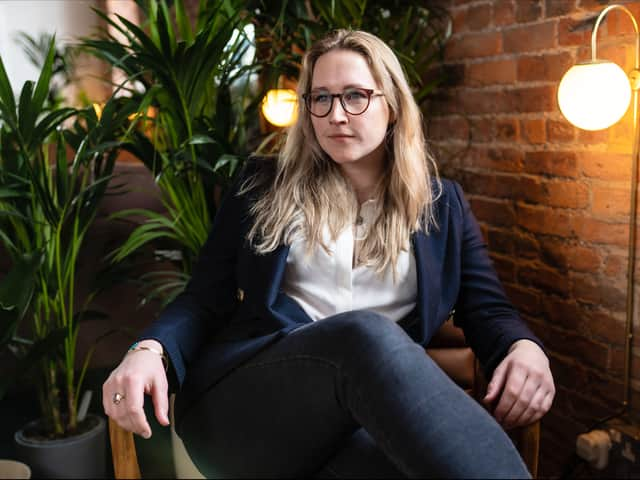 A Manchester entrepreneur will be on national television as she appears as a contestant on a show in which businesses from the food and drink industry try to impress famous chef Gordon Ramsay.
Steph Buttery, who runs a soft drinks brand, will be on screens across the country as she takes part in BBC programme Gordon Ramsay's Future Food Stars.
Contestants will battle it out in the hope of receiving a large financial investment of £150,000 from Gordon, who is known for his fiery TV personality as well as his skills in the kitchen.
Here's your guide to the programme and when you need to tune in if you want to see how Steph gets on.
When is Steph Buttery appearing on Gordon Ramsay's Future Food Stars?
Steph will be one of 12 contestants who will be put in the spotlight and have to try to impress the chef whose group of restaurants have amassed numerous Michelin stars.
The first episode will be broadcast on BBC One at 9pm on Thursday 31 March.
There are eight episodes scheduled for the series.
What is the programme and why is Steph appearing on it?
The programme will see a number of hopefuls from the food and drink industry face a number of cooking and business-related challenges before coming face-to-face with Gordon for a grilling on their performance.
The contestants will be attempting to win an investment of £150,000 from the well-known restauranteur and TV personality.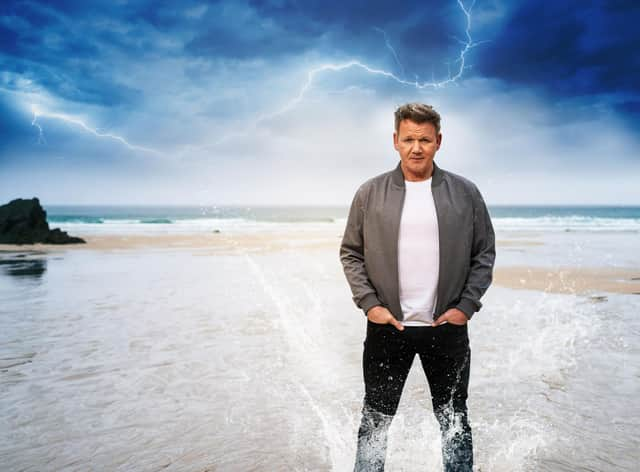 Steph says she signed up for the show to step out of her comfort zone and test herself against other keen business minds.
She is the founder of Japanese-inspired sour soft drinks brand Chu Lo, which she launched in 2019 after serving 12 years in the Royal Navy.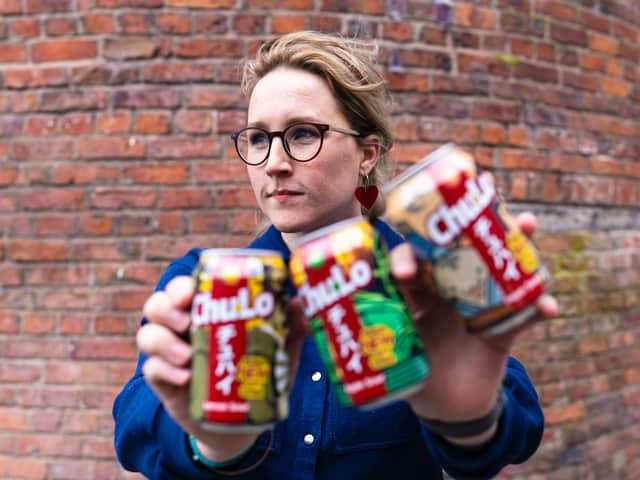 Following her passion for the unique Japanese flavours she enjoyed while deployed in the Far East, Steph set out to create her own line of non-alcoholic, vegan friendly, gluten free, sour soft drinks.
Chu Lo now has four flavours out and has done deals with the likes of YO! Sushi and Belong Gaming Arenas.
The business also started supplying outlets in the USA and across the EU in February this year.
What has Steph said about going on TV?
Steph said: "I can't wait for the series to launch and to see the reaction from viewers. It was an incredible opportunity and hopefully people are thoroughly entertained.
"For anyone considering applying, go for it!"
Programme hosted by a chef with a career in the kitchen and in front of the TV cameras
Steph will be facing the notoriously-explosive TV personality of Gordon Ramsay as she makes her bid to secure the cash prize.
His global restaurant group has been awarded no fewer than 16 prestigious Michelin stars and currently holds seven.
But to many TV viewers he is as well known for his persona in front of camera as he is for serving high-end cuisine.
He first rose to fame on the screen in miniseries Boiling Point in 1999, and since then has brought his trademark blend of strong language, strictness, quick temper and bluntness to shows such as Hell's Kitchen, Ramsay's Kitchen Nightmares and The F Word.