Seven things you need to know about Greater Manchester Clean Air Zone
What the environmental plan involves, why it is being proposed and what it means for you.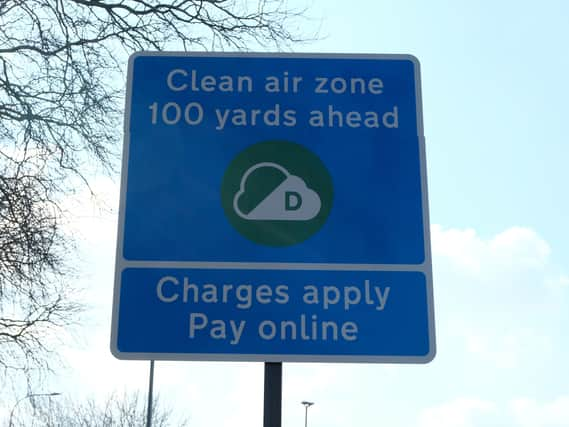 A Clean Air Zone is being planned for Greater Manchester as part of a plan to make the city-region a greener and less polluted place.
All 10 councils have worked together on the Clean Air Plan.
Here's what you need to know about the zone, where the debate around it is currently up to and what its introduction could mean.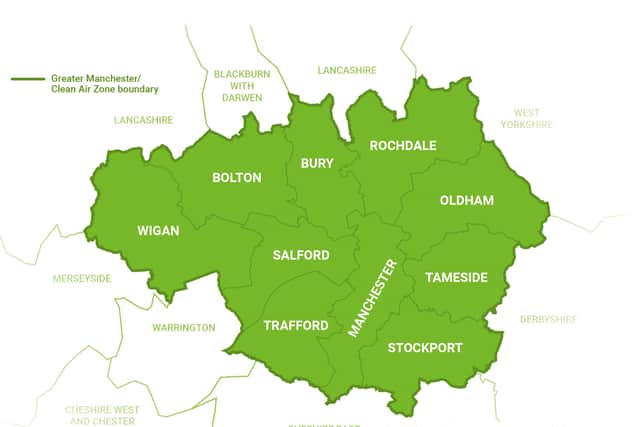 Why is the Clean Air Zone being proposed?
The Government directed Greater Manchester to introduce a Category C Clean Air Zone.
However, this legal directive was withdrawn in February amid concerns about the availability of compliant vehicles and local people and businesses suffering potential financial hardship.
There are four types of Clean Air Zone and the difference involves the type of vehicles penalised in each one.
Category A has the fewest vehicles paying charges, while Category D has the most.
Clean Air Greater Manchester says air pollution is linked to a number of very serious health conditions and can cause premature death.
This, therefore, means action needs to be taken to protect future generations and clean up the city-region's atmosphere.
In particular, the Clean Air Zone aims to get levels of nitrogen dioxide (NO2) on local roads down to legal limits as quickly as possible.
While the original legal directive has gone and the authorities are now coming up with a new plan, Greater Manchester leaders have not rowed back on the view that air pollution is too high in the city-region and needs to be brought down.
Which vehicles are included in Manchester's Clean Air Zone charges?
There are four types of vehicle which may become eligible for some kind of penalisation under the Clean Air Zone.
Light goods vehicles (LGVs) and minibuses, heavy goods vehicles (HGVs), taxis and private hire vehicles and buses and coaches are all included.
You can check if your vehicle will be included or not on the Clean Air Greater Manchester website.
Private cars are not included in the Greater Manchester plans.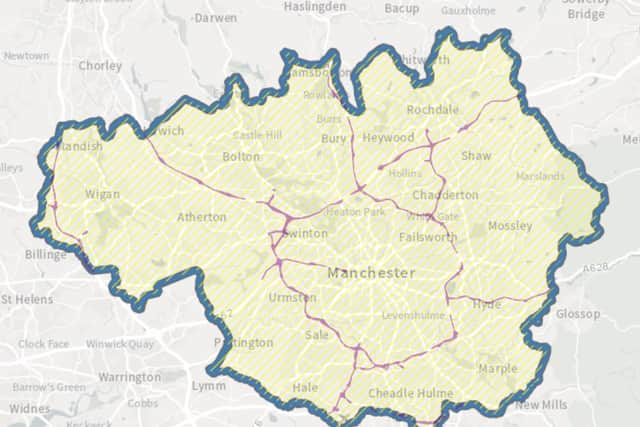 Which roads are included?
The Clean Air Zone covers the whole of Greater Manchester and will also operate 24 hours a day, 365 days a year.
However, routes operated by Highways England, namely motorways and trunk roads, are not included in the zone.
It is not currently clear if that will change as the zone is reviewed. Greater Manchester Mayor Andy Burnham has previously said he does not think that targeting pollution hotspots with individual charges or schemes will work as it will create a confusing array of differing measures across the city-region.
How much will charges cost for non-compliant vehicles?
A number of charges have been proposed as part of the plans.
However, these are currently somewhat up in the air while the plan is being reviewed.
Buses and HGVs which are not compliant were initially due to face daily charges of £60 from May 30, 2022, although the authorities have now confirmed this will not happen.
Coaches will also have to pay £60 but they were given a year's stay of execution and were told they would not have to pay until May 31, 2023.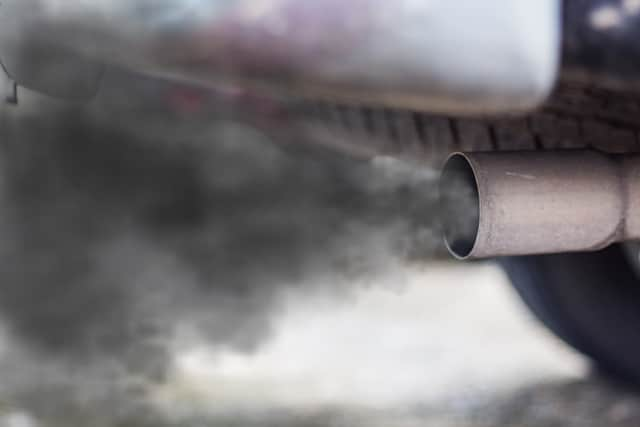 The rest of the original plan was for LGVs and minibuses to pay £10 a day from May 31, 2023 and for taxis and private hire vehicles to face charges of £7.50 a day from May 30 2022 for vehicles licenced outside the city-region and from May 31 2023 for Greater Manchester's vehicles.
However, with the review going on it is now very unclear if any of these charges will be brought in at all, or when some other system of penalisation for non-compliant vehicles might be rolled out.
Drivers of non-compliant vehicles who do not pay the charges were in line to receive a Penalty Charge Notice (PCN) of £120, in addition to having to stump up the daily fee they owed.
However, the PCN would have been halved if it is paid within 14 days.
Automatic number plate recognition technology was being rolled out across the Clean Air Zone to ensure motorists in eligible vehicles pay up.
All of this, though, is now subject to review.
Signs across the city-region which previously warned when the implementation date was have now been covered up with stickers explaining that the whole thing is being looked at once again.
Some vehicles, though, will not be charged, regardless of whether they meet the criteria or not.
The Government's Clean Air Framework sets out permanent exemptions for historic vehicles, military vehicles, disabled passenger vehicles, and specialist emergency service vehicles.
Owners or registered keepers of non-compliant vehicles in Greater Manchester will also be able to apply for local exemptions or discounts.
Will I be able to make my vehicle comply?
The authorities say helping people and companies to upgrade their vehicles to greener alternatives is a key priority, though the practicality of this has been contested by business and trade groups.
Greater Manchester secured some £120m of funding to help the city-region get ready for the Clean Air Zone to be implemented.
However, applications for funding for light goods vehicles, minibuses, taxis and private hire vehicles, along with discounts or exemptions under the previous plan, were all paused when the original Government legal directive was withdrawn.
HGV and bus funding remained open to support those upgrading and help deliver improved air quality, while an additional pot of HGV funding for small businesses was due to open on Monday 28 February.
How bad is air pollution in Greater Manchester?
The World Health Organisation sets an annual average threshold for NO2 of 40 micrograms per cubic metre of air.
Modelling in October 2018 suggested there were 152 stretches of road across Greater Manchester where levels of NO2 were likely to be in breach of legal limits beyond last year without action being taken.
Manchester World also analysed data for 2019-20 for the five Greater Manchester monitoring stations in the Automatic Urban and Rural Network (AURN), the UK's main network used for compliance reporting on air quality.
It found that during a week-long period towards the end of 2019 NO2 averages at the station in Bury were 60 micrograms per cubic metre, the highest such figure recorded.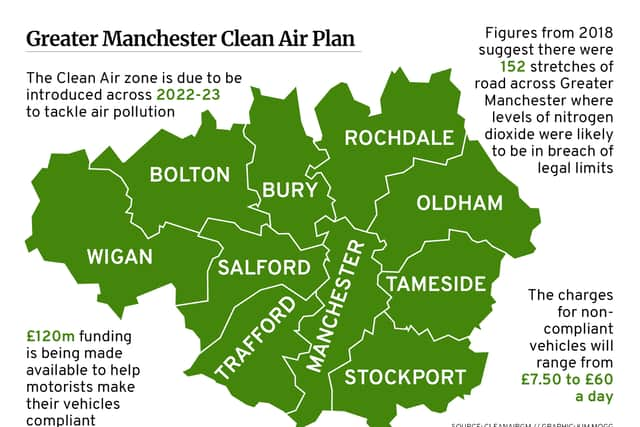 In the final week of 2019 the Manchester Piccadilly station recorded a weekly average of 57 micrograms per cubic metre.
Altogether the Piccadilly monitoring station picked up seven of the highest 10 weekly averages recorded across the city-region.
Across the whole of December 2019 the monthly average for NO2 at that station was 44.3 micrograms per cubic metre of air.
We chose 2019-20 for this analysis to avoid the effects of the unprecedented measures taken to slow down the spread of the novel coronavirus during 2020 and 2021.
Further analysis by ManchesterWorld of 2021 data suggested that in some locations, particularly in the city centre, WHO guidelines for NO2 were being breached on a regular basis.
What effect does air pollution have on health?
Public health bosses in Greater Manchester estimate air pollution contributes to around 1,200 deaths in the city-region each year.
Air pollution has been linked to flare-ups for health conditions and a trigger for heart attacks and strokes.
Pregnant women could also be affected as it has been suggested poor-quality air is linked to premature births, low birthweights for babies and miscarriages.
Children are also particularly susceptible to air pollution as their organs are still developing.
Breathing polluted air has been linked to childhood asthma as well as aggravating attacks, lung damage and a potential lifetime of more serious health issues.
It has also been suggested that if action is not taken then by 2035 air pollution could come with a £5.3bn cost to health and social care.