The organisation told its quarterly briefing that people getting their wallets out was currently responsible for improving economic performance, with business investment lagging behind.
However, the Chamber of Commerce raised major concerns over recruitment and skills, saying there is an urgent need to plough money into training and upskilling.
The rising cost of doing business is also causing some alarm.
What is the current economic situation in Manchester?
Greater Manchester Chamber of Commerce said on Monday afternoon that its GM Index had grown in the latest quarter to 31.9, a 1.5 point increase from the second quarter of 2021.
It is consumer spending that is chiefly responsible for the growth, with business investment lagging behind.
While more growth is forecast for the rest of the year, and the second quarter's performance outpaced expectations, there are nevertheless concerns about how much consumers are driving the city-region's economy.
The Chamber's head of research Subrahmaniam Krishnan-Harihara said: "Once consumer spending goes down because it's a product of accumulated savings and pent-up demand which will be spent there isn't enough flex to increase spending further.
"That is leading to a softening in the rate of growth."
In Manchester city centre the lifting of restrictions drove strong consumer spending in the first two quarters of the year, but this dropped slightly in the most recent quarter.
Serious concerns around recruitment and skills
The responses to its surveys about recruitment difficulties have highlighted areas which need urgent injections of cash, the Chamber says.
The biggest reason highlighted for problems was the lack of the required skills, followed by the lack of soft skills such as aptitude and personality.
There were issues too with the number of applicants for roles.
Skilled and technical occupations are experiencing the biggest issues, followed by professional and managerial sectors, but almost one in five businesses are still finding it hard to recruit unskilled labour.
With shortages of labour in certain sectors at the top of the news agenda at the moment Mr Krishnan-Harihara said this requires attention, and quickly.
He said: "The shortage of labour is now a serious concern for businesses.
"The number one reason is the lack of required skills. In short, this means we need a significant amount of investment in reskilling and upskilling our existing workforce.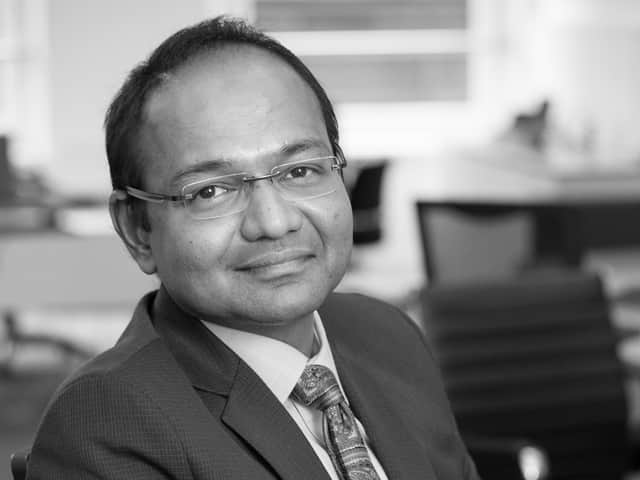 "There is a skills mismatch between what employers are expecting for this post-pandemic 'new normal', as it has been called, and what employees possess at the moment."
Mr Krishnan-Harihara said a whole range of industries and levels were currently having to adjust post-Covid.
He said: "The difficulties with professional and managerial recruitment could be due to a change in activities being undertaken. Many are increasingly digital and when managing these transformations of operations leadership skills are very important.
"We have shortages in logistics, drivers and warehousing operators, hospitality and health and social care.
"We know that some businesses in these sectors, while there have been wage rises, do not pay a real living wage and this could be contributing to recruitment difficulties."
Inflation and the cost of doing business
Increasing amounts of money flowing out of businesses' accounts are also causing nervousness in the city-region.
Increases in inflation, raw material price hikes and price pressures are all having to be taken into account.
In addition there are cashflow-related issues such as formerly-furloughed employees now having to be paid wages once again without Government support and tax liabilities and some coronavirus related loans now being due.
This means one-third of businesses surveyed told the Chamber they are expecting to have to raise prices.
For the other two-thirds, it is likely competition within their sectors are what makes increasing the amount passed on to consumers unlikely.
Overall, Mr Krishnan-Harihara said, there is uncertainty in the economy due to Brexit and the long-term consequences of the Covid-19 pandemic.
Mixed pictures for sectors and regions
When it comes to exports different sectors in Greater Manchester are experiencing somewhat different fortunes.
Service sector exports are increasing, and Mr Krishnan-Harihara said that was good news as services make up a massive 80 per cent of the city-region's economy.
However, manufacturing exports went up by a smaller amount, and while advance orders from overseas also went up in the service sector it declined in the latest quarter for manufacturing.
Reasons for this could include shipping costs, supply chain disruption and higher operating costs.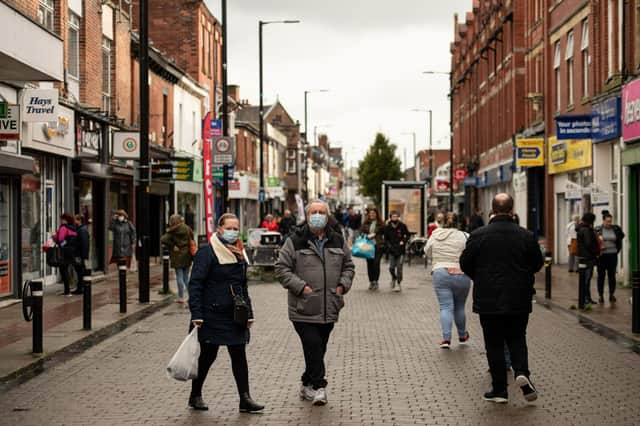 Overall investment is not growing significantly with the exception of construction, which only makes up a comparatively small part of the Greater Manchester economy.
The boroughs to the north of Manchester city centre have generally been outperforming those to the south of it.
The Chamber believes this is likely to be because the south, with its proximity to the international airport, is more affected by the decline in export activity and business overseas.