Love Island's Molly-Mae Hague has been praised for giving away Bambi's designer clothes to a mum in need. Posting on her Instagram Stories, Molly-Mae shared a snap of Bambi's clothes from her newborn stage and captioned the snap: "Giving away to a mum in need. Unisex clothing bundle for a newborn. Dm me!".
The luxury bundle included baby grows, a hooded towel and beige, white, grey and tan leggings and hoodies. The Love Island star later updated her fans as she shared another story and wrote: "Someone has been picked for the baby bundle. I will do another one of these when she grows out of her next bits!".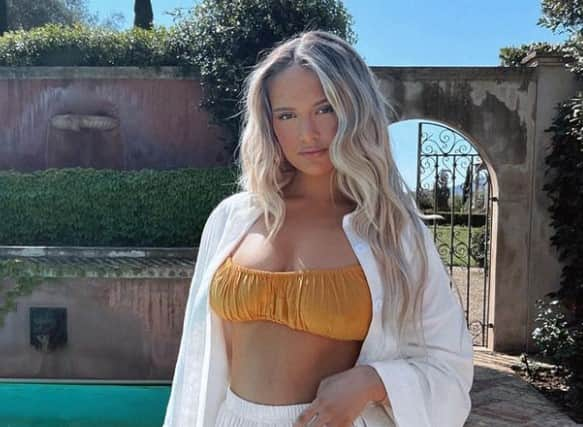 Molly-Mae gave birth to Bambi in January 2023 and has been very open with her followers about the ups and downs of being a new mum on her Instagram account. She recently highlighted that it is not all glamour, saying: "I'll let you in on a secret… I'm still wearing my maternity jeans ✌🏼".
Over the past few months Molly-Mae has used her social media platforms to discuss her decision to stop breastfeeding, the criticism she has received for her parenting choices and the "exhaustion" that being a new mum brings with it.
Last week she explained to her more than eight million Instagram followers how being a parent can differ each day. Molly-Mae said: "Being a mum consists of great days, bad days, normal days, overwhelming days, perfect days, sad days… a lot of days of just making it to the end of the day! But through it all, a crazy amount of love."
By sharing her experiences she hopes to take the pressure of other mums who are feeling overwhelmed too. Despite the fact that Tommy has been away taking part in fights and completing vigorous training sessions in specialised camps, Molly-Mae has a close knit circle of family and friends to rely on. In April she shared a snap of herself standing alongside her big sister, Zoe, and captioned the snap: "Couldn't have gotten through the first few weeks of motherhood without you. The best auntie ever. We love you!"