Kerry Katona has voiced concerns over Molly-Mae Hague and Tommy Fury's choice of name for their newborn.
The former singer, 42, who lives in Cheshire, expressed her thoughts on the former Love Island contestants naming their first child Bambi in her column for Ok! Magazine.
The mother-of-five's opinion comes amid an ongoing social media debate over Molly-Mae and Tommy, both 23, from Manchester, decision to give their daughter a name that they knew people would either "love it or hate it".
Kerry seemed worried that Molly-Mae and Tommy's daughter will be bullied over her name once she starts school.
Her column reads: "It's lovely news, but I must admit I'm not a fan of the name.
"I think Bambi Fury sounds a bit ridiculous. It reminds me of the Disney film where the mother gets shot!
"The poor kid might get some stick in school. If they haven't registered the name yet, maybe they should consider changing it."
Molly-Mae seems unlikely to change her daughter's name as she recently took to Instagram to post a snap of her baby girl with her name illuminated on her bedroom wall.
The influencer turned off the comments section on the post, however social media users were quick to take to Twitter to comment on the snap after it was shared by Pretty Little Thing.
According to tabloids, Molly-Mae is paid a staggering £400,000 a month in her role as creative director of the fast fashion brand.
Tagging PLT, one person tweeted: "Does Molly not know what happened to Bambi's mum 😂😂😂😂😂"
Another wrote: "Molly Mae should use those 24 hours to think of a better baby name"
A third said: "Sorry but you know you're naming an adult not a baby? An adult called Bambi poor child."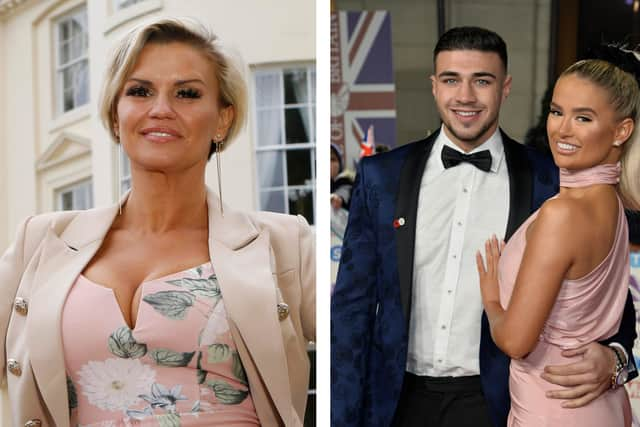 Molly-Mae left fans guessing baby names before she gave birth after admitting in a YouTube Q&A that she was aware it would divide opinion.
She said: "It's not made up, it's totally not made up, I can't explain it. It's just not a name that's ever been used before. It's very very different and rare and you're either going to love it or hate it.
"I've had the name picked out since I was a baby girl myself. It's always been a dream baby girl name and luckily when I met Tommy and I told him the name I've always dreamt of using, he absolutely loved it too.
"It's a really really unusual and a different name, I do not know anybody else with the name. I've not seen any other girls with the name before, it's that different."