The WBC heavyweight world champion's younger brother Tommy Fury, 23, is set to face YouTuber-turned-boxer Jake Paul on 26 February in Riyadh, Saudi Arabia.
Speaking to JOE after crashing Jake Paul's interview, Tyson said: "I think it's gonna be a great fight. Obviously, I'm backing my own brother against Jake, and I'm sure his brother will do."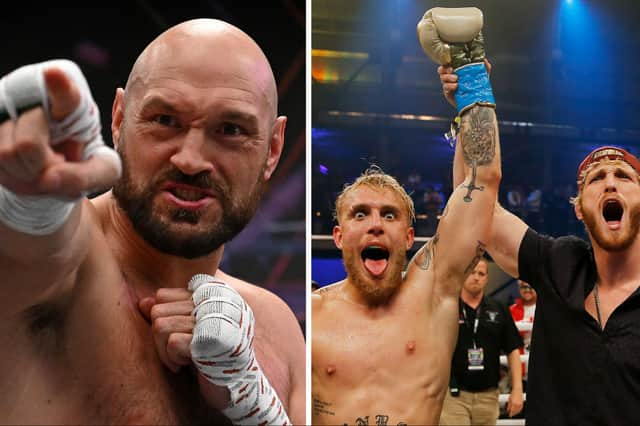 Tyson is currently eyeing an undisputed heavyweight title fight with Oleksandr Usyk, which could take place in Saudi Arabia or the UK.
However, he claims he is open to the prospect of a four-way brawl involving Tommy and the Paul siblings in the future.
He said: "I've got an idea. We could do this as a little tag-team match. When he gets tired, tag his brother in, I'll tag my brother in. Boom!"
The Gypsy King has previously joked that Tommy can stay in Saudi Arabia and become Ronaldo's personal trainer if he fails to beat Jake Paul.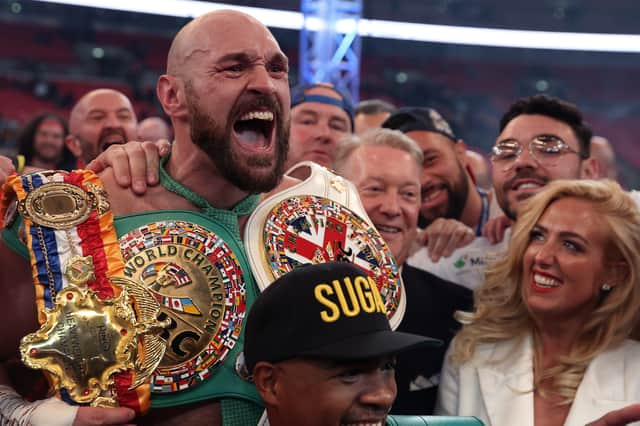 The 34-year-old recently became an uncle after Tommy Fury and his girlfriend, Molly-Mae Hague, announced the birth of their first child.
Both hailing from Manchester, they met on the fifth series of ITV2 dating reality television show Love Island and finished as runners-up.
The Fury family are set to feature in an upcoming reality series granting fans a closer insight into their lives.
Camera crews will have exclusive access to the heavyweight champion of the world, Tyson, as he exits the ring and tries to embrace retirement with his family.
The Netflix documentary series titled 'At Home With The Furys' will release later this year, with new parents Tommy and Molly-Mae making an appearance.
Tyson and Paris' six children will appear in the series, but it is not known if Bambi will make an appearance.
"Alongside changing nappies and the school run, At Home with the Furys will see Tyson constantly looking for projects to keep him busy, from a world tour to meet his fans, to lavish family holidays, encounters with other A-listers and impromptu family camping trips," the Netflix synopsis explains.