Tommy Fury has responded to claims that Jake Paul spoiled the announcement that he and girlfriend Molly-Mae Hague had welcomed their baby girl.
The boxer's American rival, 26, took to Instagram a week before the Love Island couple shared their baby news with a post claiming that Tommy has "no excuses" for their match to be delayed because the "baby is born".
The claims sparked speculation among Tommy and Molly-Mae's fans who were eagerly anticipating an update ahead of baby Bambi's arrival.
Tommy, 23, from Manchester, responded to the debate surrounding Jake's claims during a discussion with Talk TV host Piers Morgan, 57.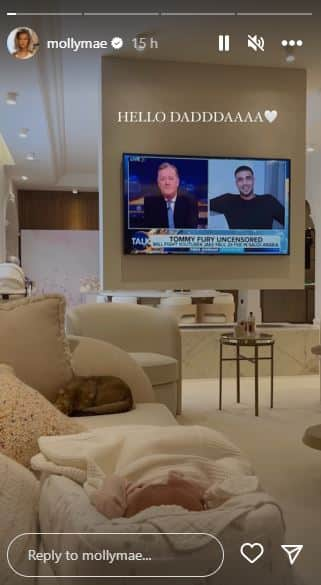 He shrugged off the comments Jake made ahead of Bambi's birth, while Molly-Mae and their newborn daughter watched the interview from home.
Tommy said: "At the end of the day, all Jake Paul can do from wherever he is in this world is speculate, and that's all that was.
"Speculation, nothing is ever true unless you hear it from me and Molly. It's part and parcel, it's what we have to do."
Seemingly unbothered by the situation, Tommy added: "It comes with the entertainment business, that's what we're in, and me and Jake Paul are great dance partners, and I've enjoyed the build up so far, it's going to get a lot more heated, and I can't wait.
"Social media can't save Jake Paul, his mouth can't save him, it comes down to fighting."
Tommy and Molly-Mae didn't initially respond to Jake's claims their baby had arrived and have continued to be taunted by the YouTuber in the comments of their baby posts on Instagram.
Speaking ahead of Bambi's birth, Jake said: "After multiple failed attempts to get Tommy Fury in the ring, the moment of truth has finally arrived. Fumbles has no excuses now. Baby is born."
"Just in time to watch your dad get knocked out," he commented on the post announcing their daughter's birth.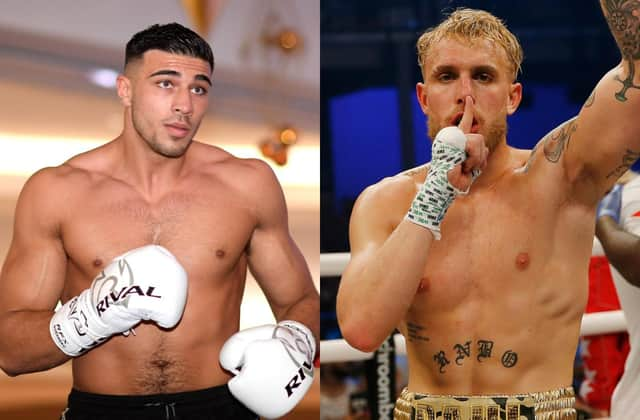 Tommy and Jake are set to fight on 25th February after having their match rescheduled three times. They have previously had to be separated during face-off promotions for the match.
Tyson Fury recently joked with TalkSport that his brother Tommy can stay in Saudi Arabia if he fails to win against the YouTuber.
The two-time world heavyweight champion said: "They are finally getting it on and are going to throw down. The two YouTube people get to battle it out for the king of the YouTubers. It's going to be fun, and I expect Tommy to chin him. If he doesn't he can stay in Saudi Arabia"