Amy Nuttal was spotted looking at peace earlier this week, after it was revealed that she has allegedly "'demanded a divorce" from Andrew Buchan.
BBC's Better lead actor, 44, walked out on The Downton Abbey star, 40, and their two children just before Christmas after developing a relationship with his Better co-star, Leila Farzad.
Despite the fact that he moved in with Leila, it has now become apparent that the affair has come to an end.
An insider told The Sun: "The shock twist is that it sounds as though after all the hurt and heartache, Andrew and Leila have actually split".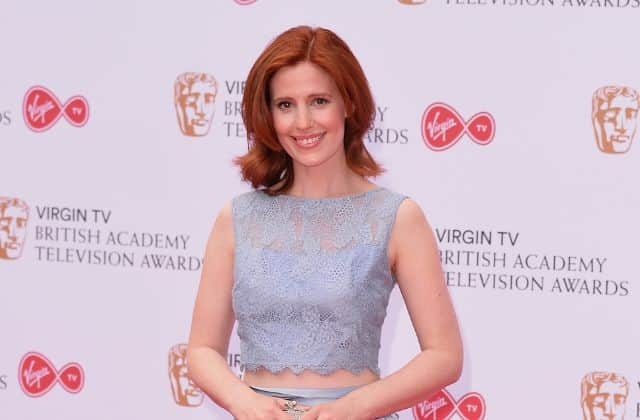 Amy became suspicious of how close Andrew had become to his Better co-star Leila Farzad after spotting "tell-tale signs" in their social media posts together. The actor had also been frequently staying away from the family home in favour of sleeping at hotels "very near" to where they live.
The final straw was when Amy discovered that her husband had purchased racy lingerie in a size that was not her own.
For Amy, the damage is irreparable. An insider said: "She's told him she wants a divorce anyway. She's been publicly humiliated and the pain has been unbearable".
Friends were left worried about Amy as the affair floored her. One minute they were living an idyllic family life in a beautiful house and the next, Andrew decided to leave them.
Amy has reportedly "demanded a divorce" and is looking to end the marriage. She was seen out in London earlier this week, looking radiant, with a pal. Dressed in a black coat, jeans and white trainers, she enjoyed a coffee with a friend and was seen laughing and smiling.
This is a different Amy from the one who was previously seen fighting back tears, running errands and saying "I can't talk about it. I'm sorry, I can't say anything".
The Emmerdale star has refrained from posting on social media over the last few weeks, although her last post was telling:
"I am not impressed by money, social status or job title. I'm impressed by the way someone treats other human beings."
Followers were quick to comment on the post.
One related by saying:"My heart goes out to you. I took one look at a single picture of my ex partner with another girl (my friend) and knew".
Another offered their support:"Keep strong Amy xx hold that head high and keep that beautiful smile and show him you can do this !!"
Last month, Leila took to social media to share a gushing tribute to the entire Better cast and crew, including Andrew who she claimed was "a dream to work with".
Her caption read: "This lot. Couldn't and wouldn't happen without them. Big up the Better team who wiped my tears, held me up, fed me crumpets and made me smile".
The last post from I Hate Suzie star, Leila, on Instagram was with Chris Evans, who loved and was terrified by the series Better.
He asked her: "Why do I find it so frightening?"
She replied: " Because it is about someone you think is good being terribly corrupt".