Ulrika Jonsson has reflected on having her own on-set flings amid rumours that Andrew Buchan had an affair with his Better co-star.
The television presenter, 55, who lives in Oxfordshire, admitted in her most recent column for The Sun that she can relate to the Broadchurch star as she has had her own share of on-set flings.
Andrew, 44, is said to have split with his wife Amy Nuttall just before Christmas, and moved in with co-star Leila Farzard, 40, after meeting while working on BBC's Better.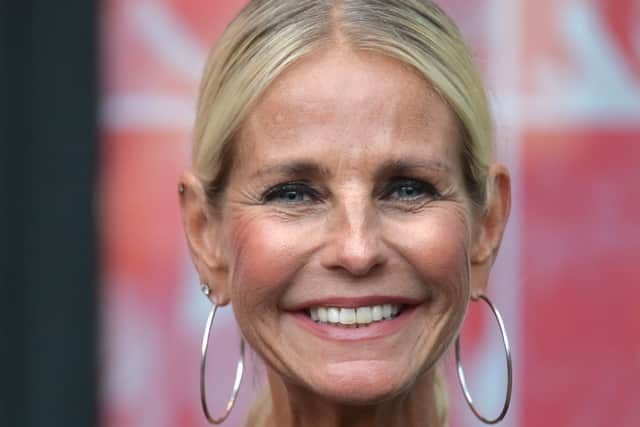 Having binged watched the Leeds-based crime drama in one sitting, Ulrika claims the "sexual tension" between Andrew and Leila was "palpable" despite their characters, Col McHugh and DI Lou Slack, not being romantically linked.
The former Gladiators presenter had an "awkward and inappropriate" affair of her own with co-star James Crossley, 27-years-ago, whilst married to guitarist John Turnball.
She explained that this was down to the feeling of "espcasim", adding: "I'd had a chance to get away from everything — husband and young child. I was free to abandon my domestic responsibilities and simply focus on being me."
Ulrika went on to meet her second husband, Lance Gerrad-Wright, on the set of ITV's Mr Right. She claims meeting a spouse in the workplace was a "common thing".
"I wouldn't be hypocritical enough to criticise actors who stray, because in fairness, many of us meet people at work," Ulrika said.
The Swedish-born presenter continued: "It just so happens this type of work is more than a little unusual. You're not stuck in an office or factory with the same people week in, week out.
"When filming, you're transported away from the domesticity and drudgery of day-to-day life.
"It's an escape from children, responsibilities and the mundane."
Ulrika explained that being displaced from your usual routine with a specific group of people for an extended period of time can do "strange things to you."
She compared being on set to a "bizarre working holiday in a random parallel universe."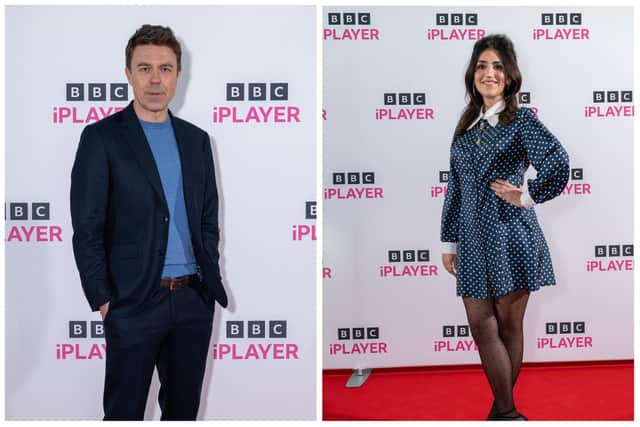 The 55-year-old used her column to point out others who have fallen in love on set, including Keeley Hawes and Matthew Macfadyen, and Rafe Spall and Esther Smith.
Rafe - who played Jason in 2020's Trying - recently left his wife of 12-years, Elize du Toit, after becoming romantically involved with his onscreen wife.
Despite almost backing Andrew's actions throughout the column, Ulrika admitted that she would "never" want to be in a relationship with an actor because of the many affairs.
Ulrika is currently single after splitting from her third husband, Brian Monet, in 2019. The pair were married for 11 years and have one son, 14-year-old Malcom.
Brian also adopted Ulrika's 23-year-old daughter Bo, who has never met her biological father - Markus Kempen - since he walked out shortly after her life-saving heart operation.
The television presenter also shares 28-year-old Malcom with John, who she was married to from 1990 to 1995, and 18-year-old Martha with Lance, who she was married to from 2003-2006.