Andrew Buchan's role as Matt Hancock in TV miniseries This England has sparked a conversation about life imitating art.
The Broadchurch actor, 44, from Stockport, is said to have 'walked out' on his wife Amy Nuttall, 40, from Blackburn, after growing close to his Better co-star Leila Farzad.
The 'affair' rumours surrounding Andrew come as Matt Hancock considers taking legal action against the ghost author of his Pandemic Diaries as over 100,000 of his private WhatsApp messages were leaked.
Twitter users have pointed out the similarities between Andrew and Matt, while recounting that the actor played the disgraced former Health Secretary in Sky Atlantic's This England.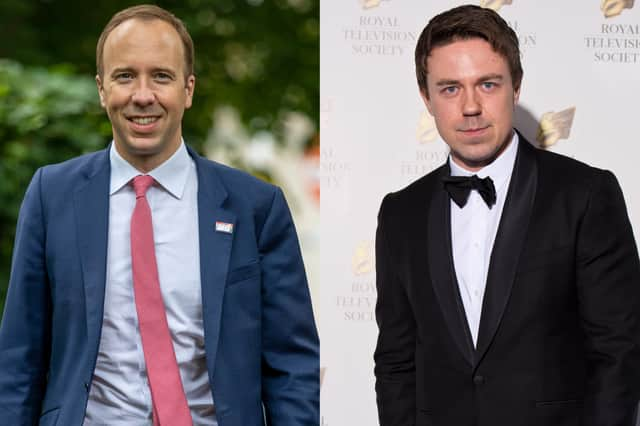 Many admitted they were in shock after realising that Andrew recreated the moment Matt Hancock and Gina Colangelo were caught kissing on CCTV for the 2022 drama.
At the time of his affair, Matt had been married to Martha Hoyer Millar for 15 years. The Suffolk MP's infidelity was made public after The Sun obtained CCTV images of Matt breaching his own rules to embrace Gina.
The comparisons over Andrew and Matt's life began after Twitter user Jonn Elledge, who is a writer for the New Statesman, tweeted: "Just realised with a kind of dull horror that, at some point, Andrew Buchan will star in a Matt Hancock biopic, and I don't want to live on this planet any more"
Sharing a shot from This England, one person responded: "He already did & he recreated that scene! #ThisEngland"
Another commented: "That's an image that I can't shake off. So thanks ☹️"
A third said: "Didn't you watch This England? I can't see Andrew Buchan as anyone else now, which was odd when I saw him play a Northern Irish drug lord recently."
Andrew Buchan made headlines earlier this week when The Sun reported that he had moved in with his Better co-star Leila Farzad, 39.
The actor, who has two children with Amy Nuttall, had been married for 11 years when he decided to leave their family home just before Christmas. Leila also has a daughter, nine, with husband James Maizels, from whom she is separated.
A source close to Amy explained that the Emmerdale actress had become suspicious of her husband after noticing how cosy he looked alongside Leila in social media posts, however their split didn't come until she found sexy lingerie that he had bought and "instinctively" she knew that it wasn't for her.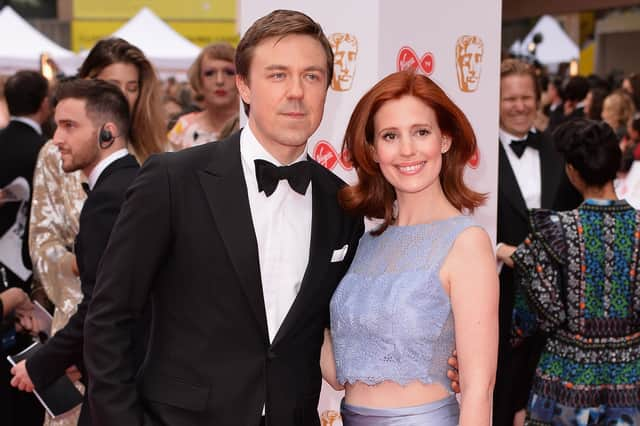 Amy's followers have been sharing words of support on the last post she shared on Instagram amid the 'affair' allegations.
One wrote: "Keep strong Amy xx hold that head high and keep that beautiful smile and show him you can do this !! And what that other bit needs to remember is how you get the man is how you lose him too !! I hate cheaters xx you got this girl."
Another commented: "One day they'll get that stomach lurch of doubt about each other, both knowing full well what they're capable of. They'll never fully trust each other. They deserve each other and you deserve BETTER! 💗"
A third said: "I've been through this before so I fully understand your pain, they will get their comeuppance one day, and hopefully by then you'll be happier and better with someone else❤️"