A Manchester actor who has appeared on a BBC drama and worked alongside a legend of British cinema has released a short film he made during lockdown.
Stefan Gumbs, from Gorton, came up with the idea for Entrustment when the arts sector came to a grinding halt in 2020 due to the Covid-19 pandemic.
He contacted a couple of his favourite actors and they shot scenes over Skype and Zoom before Stefan completed the film around Manchester.
Stefan, who is known for his role in Waterloo Road and appeared in Ken Loach's film Looking For Eric, says he would now like to show Entrustment at festivals and already has plans to create another short film celebrating his home city on screen.
What is Entrustment and how was it created?
Entrustment tells the story of Malachi, a young man planning to leave his family home and become independent and who has a routine including going for a jog every day to clear his head and think.
He is very close to his grandfather but one day his uncle Lewis, who is running to become Mayor of Manchester, gets Malachi on a Skype call.
Malachi's uncle makes a request of his nephew that he cannot do, and the audience will find out if Malachi goes through with it or if his grandfather will be the voice of reason.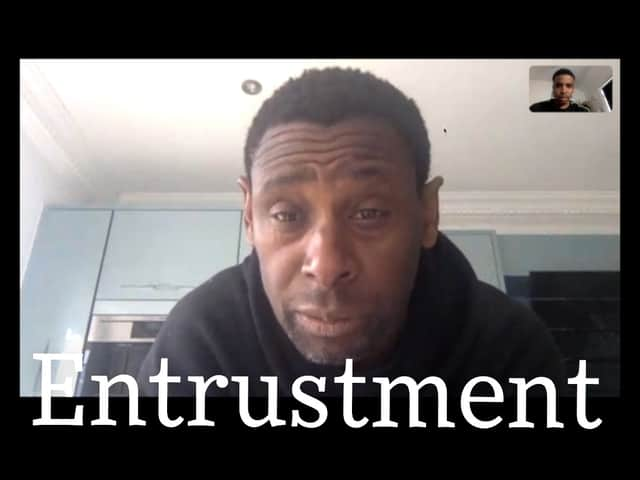 Stefan came up with the idea for Entrustment during the lockdowns brought in to combat the novel coronavirus and he asked two of his acting role models, David Harewood and Don Warrington, if they would take part in a project.
They agreed and became Malachi's uncle and grandfather respectively and the three of them filmed scenes over Skype and Zoom before Stefan, who plays the central role himself, got out and about in Manchester to get the shots required to finish Entrustment.
What was it like to create Entrustment?
Stefan, who has had two stints in Waterloo Road and also appeared in theatre productions at The Lowry and The Dance House theatre in Manchester said Entrustment was his attempt to ensure he kept creative and occupied at a time which was extremely difficult for his industry.
He said: "It's hard being in this industry anyway because jobs can sometimes be few and far between. You have to spend a lot of time creating opportunities for yourself.
"I took the initiative and decided to make my own stuff. I've done lots of supporting character roles so thought I wanted to make something that showcases my talents and also Manchester, because it's a great city and I love it. I wanted it to be about the city and show as much of it as I could.
"I am very happy with finally working with my two of my acting heroes, albeit in lockdown.
"The whole project was a project of resilience and not letting lockdown stop creatives from being creative."
Stefan, 34, said he was highly influenced by seeing how Ken Loach put together Looking For Eric, which is about a football fanatic and postman who sees his idol, Manchester United icon Eric Cantona, in his imagination at a point when his life is spiralling into crisis.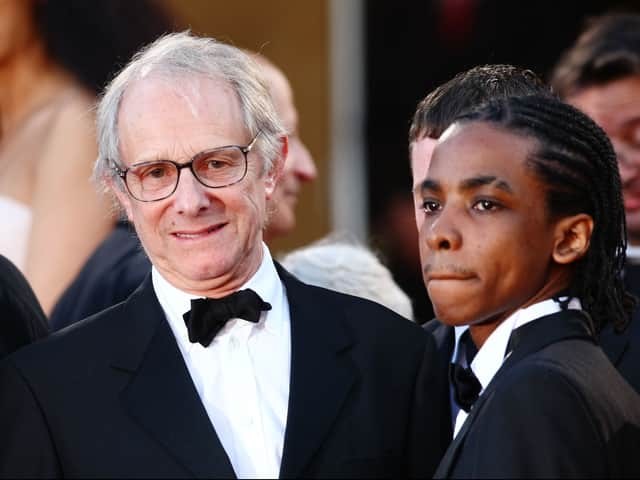 He said: "I liked the way Ken Loach didn't have a script. It was a great way of working. He gave us what was going on but we would go off on a tangent and whatever happened, happened.
"I wanted to incorporate that style of making films myself in Entrustment.
"I had conversations with David and Don in which I told them the idea and what the story was about, and then when we called back again we were in character and the scenes took place.
"There was about 20 to 30 minutes of footage so I had to really narrow it down to get it into its final state."
Filming for the rest of Entrustment took place at locations around Manchester, including Fletcher Moss Park in Didsbury, Sunnybrow Park, Debdale Park, a number of spots in Longsight and the back garden of Stefan's mum's house in Gorton.
Manchester musicians also appear on the finished film's soundtrack.
What will happen next for the film?
He is also working on another short film which will bring together a number of Manchester creatives including photographers, dancers and actors as well as having a production team which is from the city.
Stefan said he got the acting bug suddenly at secondary school the first time he appeared in a play and says he has now equally quickly developed an enthusiasm for directing and making his own films as well.
He is also keen to show young talent what is needed to succeed in the industry and to continue trying to increase his own profile and combat some of the barriers actors can face.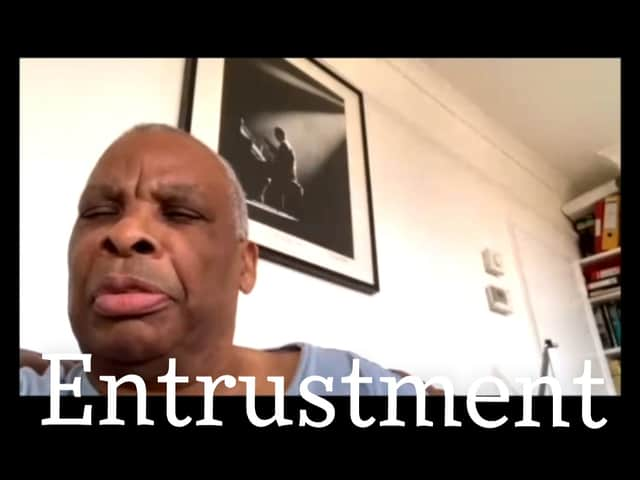 Stefan said: "I want to put myself in a lead role, something totally different to the stuff I normally play.
"I also want to send a message to young actors not to rely on their own agents. You have to create the opportunities for yourself and push your craft as well. It's your life and career, you need to make it happen.
"I hope it can create more acting opportunities for myself. I am well aware of it still being hard for black actors to get leading roles in this country and it is something I have struggled with for over 15 years now.
"I am trying to open as many doors as possible for myself and people around me."