Greater Manchester's political leaders have spoken out about the city-region approaching the Government to request permission for a pause to the Clean Air Zone.
Greater Manchester Mayor Andy Burnham and the city-region's clean air lead Coun Andrew Western spoke on Thursday afternoon (13 January) following a statement on Wednesday night from the combined authority.
They explained how a report to a committee next week will set out concerns that global supply chain issues are making compliant vehicles too expensive and too difficult to obtain and say more work needs to be done to ensure businesses will not face severe financial hardship.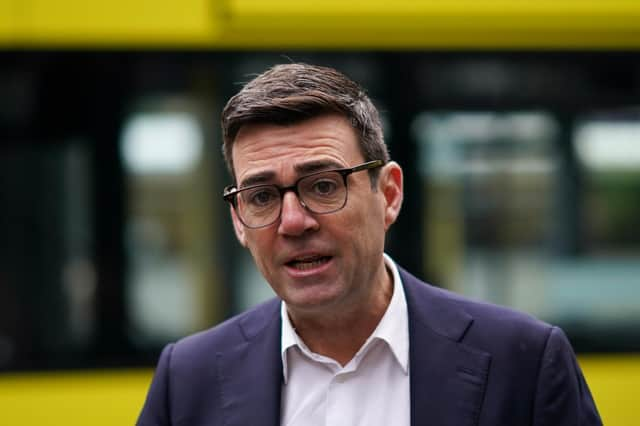 However, they also spoke about the environmental and public health costs of air pollution and stated that doing nothing is not an option.
What will the Greater Manchester authorities do next on the Clean Air Zone?
Greater Manchester's clean air leaders will be asked next week to seek the Government's permission to put the second phase of Clean Air Zone (CAZ) funding on hold and ask for an urgent and fundamental Government review of the policy, including into the availability and affordability of cleaner vehicles.
A report to the Greater Manchester Air Quality Administration Committee next Thursday (20 January) will set out worldwide supply chain issues which are reducing the availability and bumping up the cost of cleaner vehicles.
It will therefore say that more work is needed on whether or not commercial vehicle users will face hardship from having to upgrade their vehicles at the same time as deal with cost-of-living increases and fuel hikes as well as the ongoing fall-out from the Covid-19 pandemic.
The authorities say prices in the commercial vehicle market have risen by as much as 60 %.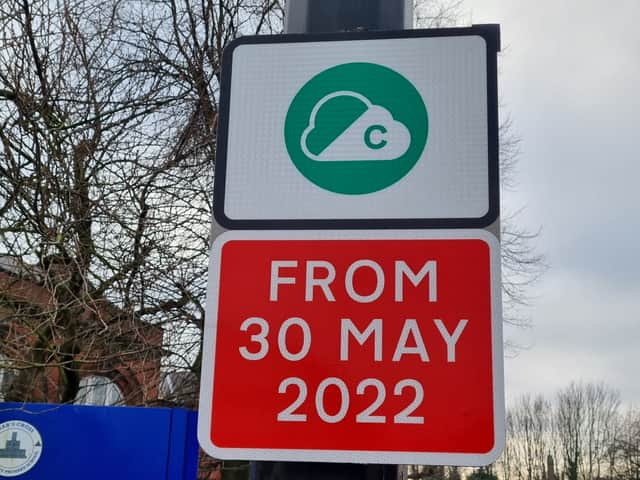 With nearly £100m of clean vehicle funding support due to open at the end of January, officials are recommending that councillors seek permission from the Secretary of State to pause this money until the Government undertakes an urgent review of the supply chain issues, to understand what this could mean for the Greater Manchester Clean Air Plan.
This, the authorities hope, will ensure that the right funding arrangements can be put in place quickly that better reflect the additional costs and vehicle availability problems that businesses are facing.
The Greater Manchester Combined Authority (GMCA) says it has secured £120m in government funding towards upgrading non-compliant commercial vehicles but the Government did not agree to provide additional hardship funding.
Does this mean the Clean Air Zone might be scrapped?
The authorities were adamant on Thursday afternoon that they will not be scrapping the Clean Air Zone in its entirety.
Next week's report will confirm that the first phase of the Clean Air Zone due to launch in May 2022 – applying to buses, coaches, HGVs and taxi and private hire vehicles which are not registered in Greater Manchester – should go ahead.
This includes continuing the provision of funding support for HGVs and buses to upgrade. Greater Manchester coach operators who need more time to upgrade their vehicles are being urged to apply for an exemption to 1 June 2023.
The GMCA said air pollution is a public health crisis that contributes towards 1,200 deaths a year in Greater Manchester and modelling has shown that there are 152 locations across the 10 local authority areas where nitrogen dioxide (NO2 ) emissions will remain beyond legal levels without action.
In March 2020 the Government instructed the 10 councils to address the clean air issue and achieve legal NO2 levels in the shortest possible time and by 2024 at the latest.
What have political leaders said about the Clean Air Zone?
Mayor of Greater Manchester, Andy Burnham, said: "Everyone in Greater Manchester deserves to breathe clean air but we have always said this cannot be at the expense of those who cannot afford to upgrade their vehicles to make them compliant in this timeframe.
"Clean air can only be achieved by the right package of financial support to help people upgrade their vehicles, and this latest evidence highlights significant challenges in this area.
"We are worried about what this could mean for those businesses and individuals impacted, and their ability to upgrade as well as our ability to deliver the clean air plan.
"I want to reassure all those people who have been in touch that we are listening to you, and we will make sure your voices are heard.
"So, our committee will be asked to call on the Secretary of State to undertake an urgent and fundamental review of the policy for the second phase of the Clean Air Zone and to put on hold the next phase of funding – which was due to open at the end of January for vans, taxis and private hire vehicles – until that review is done.
"The Government must also consider as part of that review whether some vehicles – such as motorhomes and horseboxes – that are not used for commercial reasons could be exempted from a Clean Air Zone.
"We will work with ministers and officials to share our findings, but these are matters out of our control and we can't solve this in Greater Manchester – only government can.
"There is a lot of misinformation out there about the Clean Air Zone which is understandably worrying people. Private cars, mopeds and motorbikes are not included in the scheme. But it is important people know what it means for them. I'd encourage anyone who thinks they might be included to go to the Clean Air GM website and enter their registration number to find out if their vehicle is in scope.
"Research has shown that road transport is responsible for approximately 80 percent of NO2, and while the number of journeys temporarily reduced during the pandemic, they are now back to pre-pandemic levels.
"The purpose of Clean Air Zones is to tackle the harmful levels of NO2 pumped out by polluting vehicles by encouraging people to upgrade their vehicles and in turn reduce the damaging health impacts of dirty air. Clean Air Zones are in place in a number of other parts of England and Wales in response to legal directions from the Government."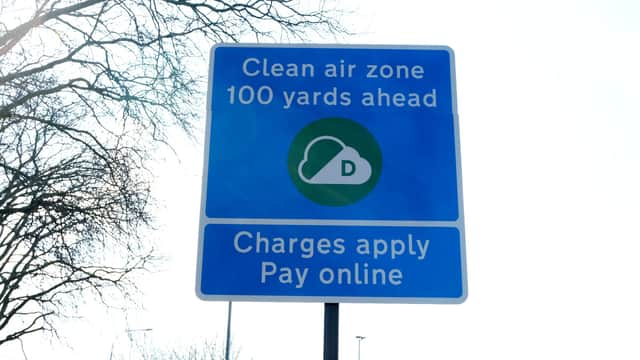 Coun Andrew Western, leader of Trafford Council and the city-region's Clean Air Lead, said: "Poor air quality contributes towards 1,200 deaths in Greater Manchester every year and it affects the most vulnerable people in society: deprived communities, children, elderly people and those with chronic conditions like stroke, heart disease, lung cancer and asthma.
"Thousands of people living in Greater Manchester suffer from heart and respiratory conditions made worse by dirty air, including the 201,000 people with asthma, 74,000 people with chronic obstructive pulmonary disease (COPD) and 99,000 people with coronary heart disease, alongside many others.
"However, we can only clean our air if people can upgrade their vehicles. This emerging new evidence highlights that the supply chain for cleaner vehicles could stop people from upgrading, especially vans which has been particularly hard-hit. As a result, the costs of second and third-hand compliant vehicles have gone up, in some cases by as much as 60 percent.
"If those vehicles are in short supply or are too costly for affected vehicle owners to buy, we face the real prospect of not meeting our legal duty and risk not cleaning up our air. Instead, it could place a huge financial burden on those already struggling after an incredibly challenging period brought about by the pandemic.
"We take our legal duties seriously, and with so much at stake, it can't be right that we just ignore this and go ahead until we know more. That's especially true because at the end of the month, the plan as it currently stands will see the next stage of the financial support scheme open – this is nearly £100m for eligible vehicle owners.
"But we are committed to cleaning up our air and the first phase of the Clean Air Zone from May 2022 will take the oldest and most polluting buses, HGVs and non-GM licensed taxi and private hire vehicles off Greater Manchester's roads.
"We want to encourage those businesses and individuals affected by this first stage to come forward to find out about the support available to them and are urging coach owners to apply for an exemption to 2023 if they need more time to upgrade."
What has been said in opposition to the Clean Air Zone?
It said the issues being faced affect businesses in both phases and it was therefore unfair for one to be paused but the other not.
It called on local political leaders to come up with a comprehensive rethink of the whole scheme to lessen the economic impact for firms.
Tens of thousands of people have joined Facebook group Rethink GM to express their opposition to the scheme.