Some of the most polluting commercial vehicles will either have to pay daily charges to drive on the roads or be swapped for lower-emissions alternatives.
One such type of greener vehicle is an electric van, which could help firms with non-compliant light goods vehicles who face a charge of £10 per day from 1 June 2023.
However, there could be some way to go if plug-in vans are to become a regular sight on Greater Manchester's roads.
Data suggests people are not rushing to seek out electric vans online
Leasing firm Van Ninja recently took a look at online activity around electric vans in cities across the country.
It compiled a list of 50 different search terms, including phrases such as "electric van" and "electric vans for sale" as well as many of the specific makes and models currently available on the market, and analysed Google data for them.
The prompting to look at this was the Government's target to stop the sale of all new petrol and diesel vehicles by 2030, which is a key part of plans to reach net zero in response to climate change.
The per capita figures showed Manchester was in the bottom five out of 41 towns and cities it surveyed, with 130 searches per 100,000 residents.
'Electric vans are a long way off being a common sight on our roads'
The Federation of Small Businesses (FSB) said it would be some time before electric vans are to be commonly seen on Greater Manchester's roads, even with the June 2023 date looming in the distance.
The search data, therefore, came as little surprise as the organisation said buying an electric vehicle was just one of several options open to city-region businesses to avoid paying the Clean Air Zone charges and far from the cheapest and most practical.
FSB Greater Manchester development manager Robert Downes said: "I wouldn't read too much in to these figures. Electric vans may one day be a common sight across Manchester, but it's not going to be for a very long time yet, and there are a number of reasons for this.
"The first is that the few models available are both expensive, and all have very limited range. You'd be lucky to get 100 miles out of most current models before they'd need a charge, some considerably less.
"And then that's the next problem – where to charge? We need massive investment in this type of infrastructure before most businesses can even consider the jump to electric.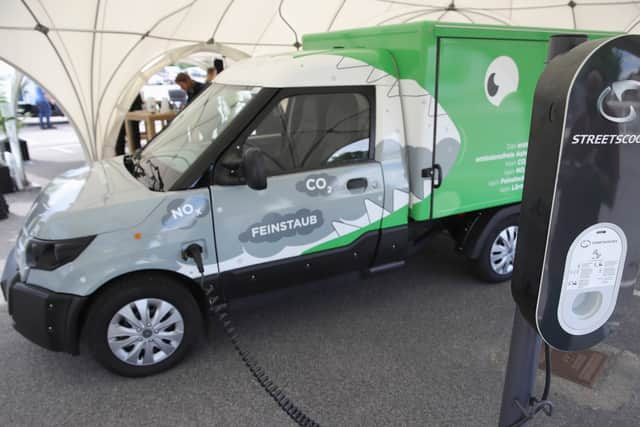 "In reality, businesses with electrical vehicles will need their own rapid charging stations and at the moment these cost around £20,000 each. Is it any wonder businesses in Greater Manchester aren't that excited about electric?
"Most are more concerned with getting through the next 12 months in one piece.
"Some people may also be under the misconception that the Clean Air Zone penalty tax coming to GM can only be avoided by 'going electric'. This simply isn't the case.
"Any diesel van that is a 2016 plate or newer can drive anywhere in GM, free of the £10 daily charge, once it goes live, which is June 2023 for LGVs, but next May for HGVs, coaches and buses.
"So while the days of diesel vehicles may be numbered, there's plenty of reason to suspect their extinction is not imminent. I am not at all surprised very few people are searching for electric vans at the moment – I'm just amazed other areas are given the reality."
Is it still too early for this to be a priority?
Subrahmaniam Krishnan-Harihara, head of research at Greater Manchester Chamber of Commerce, suggested there are a few other things which should be taken into account when looking at the level of interest in plug-in vehicles.
He noted that even for cities which already have measures in place to combat air pollution such as Birmingham the numbers of people searching are actually quite low, even if as a year-on-year percentage it shows as an uptick in interest.
This could mean that the implementation of the Clean Air Zone for LGVs is still simply too far away down the line for many businesses to start reaching for their keyboards.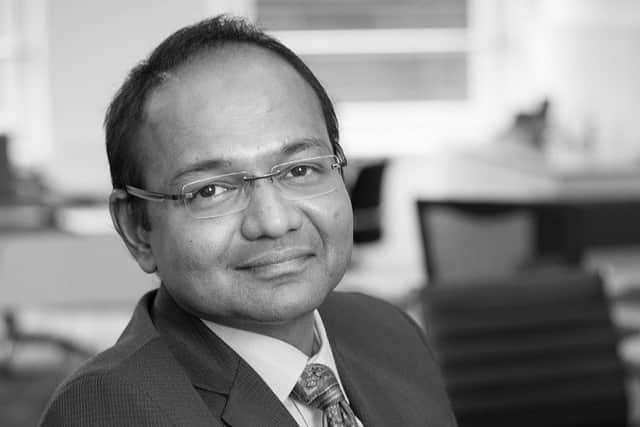 Mr Krishnan-Harihara also suggested that given the cost of buying electric vans people are looking at retro-fitting their existing fleets to make them compliant.
Despite that, he also said the Chamber would be continuing to do awareness-raising work among Greater Manchester firms between now and the arrival of the Clean Air Zone.
Have the transport authorities said anything?