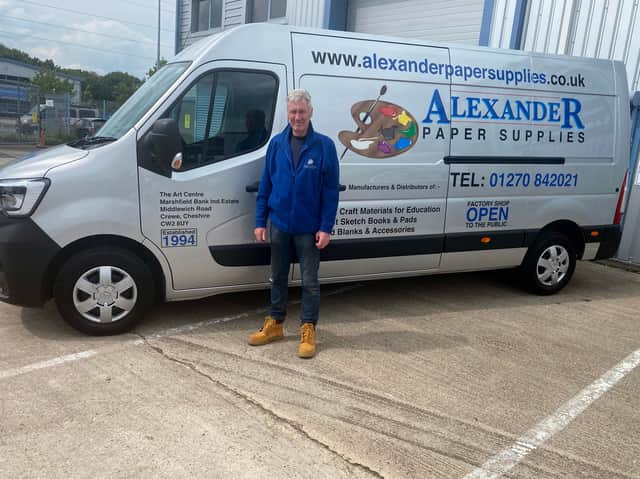 Businesses have expressed reservations about the plan to charge vehicles which do not comply with environmental standards to drive on Greater Manchester roads, when a Clean Air Zone is introduced next year.
They fear tradespeople could simply pass the cost on to customers, bumping up bills while failing to tackle pollution at all, and have also shared worries about shortages of suitable vehicles.
One business based in Manchester and another which does a lot of work in the city have shared their experiences and thoughts about the Clean Air Zone ahead of its roll-out in 2022.
What do business leaders say?
The Federation of Small Businesses (FSB) fears the Clean Air Zone will not work because tradesmen such as floor fitters, decorators and painters will not actually upgrade their vehicles to greener ones.
Instead, they may choose to pay the £10 daily charge and then simply pass this on to customers by including it on invoices.
The FSB says the smallest businesses in Greater Manchester will be hit hardest by the Clean Air Zone and it also has concerns over whether retrofitting is an option for many vehicles.
The Road Haulage Association (RHA) has also expressed concern about asset devaluation, which means the drop in how much older trucks which do not meet the required Euro 6 environmental standard are now worth.
This, the organisation's head of policy, environment and regeneration Chris Ashley said, makes it financially "very challenging indeed" for firms to replace fleets of HGVs.
Mr Ashley also queried the size of the Greater Manchester zone, saying it seemed like "a sledgehammer to crack a nut".
The Greater Manchester Chamber of Commerce said it did not object to the Clean Air Zone but did have questions, particularly over the timing and the effect on businesses still trying to recover from the Covid-19 pandemic.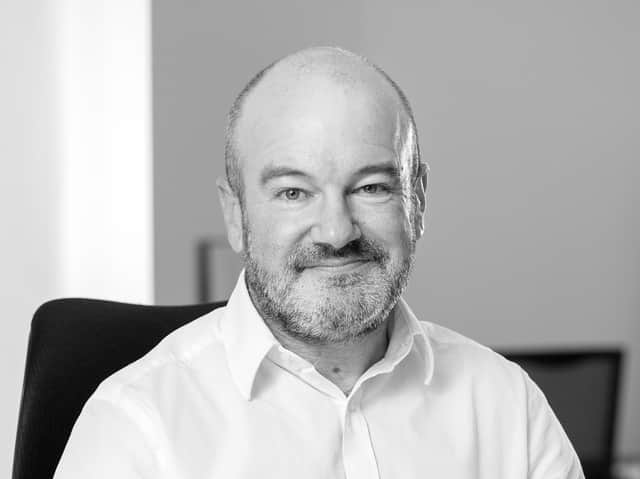 The Chamber's policy and communications director Chris Fletcher said: "It adds a level of uncertainty after 18 months of uncertainty. We are coming off the pandemic and from our point of view this will affect sectors like freight and logistics which are having a torrid time at the moment.
"We have concerns about the speed at which the plan is being rolled out. Even with the exemptions it feels remarkably tight. We've got a very short period of time before the first phase goes live.
"There's also a huge question over whether the pot of money for vehicles is going to be sufficient, and if it's not how much extra businesses are going to have to contribute."
The Chamber is also concerned that the pandemic has driven the zone out of the headlines, meaning many firms are not fully aware of what is happening.
"There's a real issue over how much people actually know about this," Mr Fletcher said.
"As a Chamber we've been trying to make people aware, because it has got lost a little bit."
Why one business chose to upgrade its vehicles
Alexander Paper Supplies manufactures art and craft sketchbooks and pads and its biggest customers are schools and colleges.
It is based on the outskirts of Crewe in Cheshire but does so much business in Manchester that owner Sandy Cowen worked out that the firm would spend around £1,500 a year on Clean Air Zone charges if its vehicles were not compliant.
The company was able to bite the bullet and spend around £55,000 purchasing two new greener vehicles.
However, Mr Cowen said the firm was lucky to be in that position and many Manchester businesses would find making their fleets suitably environmentally-friendly extremely difficult.
He said: "We realised early on we had four options. We could pay the charge, which wouldn't reduce pollution and had the issue of us potentially getting fined for missing payments and having to deal with that admin.
"There was charging the customers, which had a pretty negative impact for us and them, and we considered not supplying into Greater Manchester, but we do too much business there to take that option.
"The fourth option was to buy new vehicles and that is what we have done.
"We were able to do that but I know a lot of businesses around Manchester won't be in a position to do that.
"Talking to people at various meetings there seems to be a consensus that a lot of people are going to pay it, but that doesn't reduce pollution which is the ultimate aim."
Mr Cowen also raised the possibility of businesses based in Greater Manchester moving out to avoid paying the daily charges.
He also said that with Clean Air Zones in place in Birmingham and Bath and others on the drawing board in towns and cities across the UK firms delivering nationwide will be left with "a complete nightmare" logistically if the criteria for each one are different.
He also queried whether environmental standards will be tightened further in the future, meaning that vans which currently comply will be charged a few years further down the road.
"The whole thing is a sham"
Sam Nickson runs Elite Services, a coach operator based in Stockport offering holidays, private hires and home-to-school transport.
He is concerned that retrofitting old vehicles to make them compliant will not prove plain sailing.
Mr Nickson said: "They are asking us to upgrade but the technology isn't quite there yet to do what they are trying to do.
"The whole thing is a sham. We were promised information and a public consultation and we've had none of that.
"We've asked several times for an exemption for home-to-school transport.
"If we all went and placed orders for 20 new vehicles it would be commercial suicide, given we're still feeling the effects of the pandemic.
"Dealers won't be able to supply and meet the demand. We've asked for a bit of forbearance."
Mr Cowen said a shortage of vehicles was something his business had also experienced, saying they had to wait six months for one of their new vehicles and go to South Wales to collect one.
Clean Air Greater Manchester's website says public consultation took place between October 8 and December 3 2020, with the feedback being considered alongside further data, evidence and modelling. before the final Clean Air Plan was produced.
What do businesses think of the environmental situation?
Companies are well aware of the need to freshen up Greater Manchester's air but are asking the authorities for help to make the transition commercially viable.
Mr Fletcher from the GM Chamber of Commerce said: "Something needs to be done about the poor air quality in Greater Manchester. Our members do recognise this. The question is what is the best way to actually tackle it."
Mr Nickson said: "We all want clean air for our children and grandchildren.
"Nobody wants to operate vehicles that poison children, but it's got to be done naturally."
Mr Ashley from the RHA said: "We obviously support the principle of having clean air but our problem has been the approach both at central and local government levels.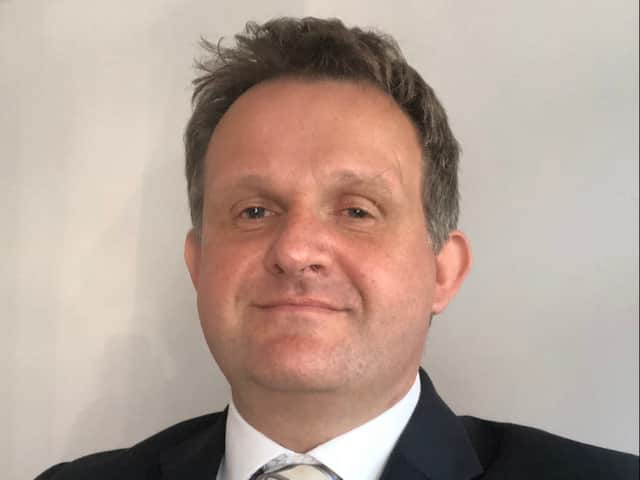 "We entirely support the end goals here to clean up the air and reduce CO2 emissions. There is no dispute with what we are trying to achieve, but it's how we do that in an affordable way that makes economic sense and isn't going to cause everybody to nurse huge financial losses."
What do the authorities say?
Bosses behind the Clean Air Zone spoke about the retrofitting options available and said it was keen to work with business groups as the plan develops.
A Clean Air Greater Manchester spokesperson said: "Retrofitting is one of the solutions funded by the Clean Air Plan. It is well-established for bus fleets and is a rapidly emerging technology for other commercial sectors.
"Currently, it is an option for a small proportion of vans that will be required to upgrade.
"Clearly, the majority of owners will need to make use of our vehicle renewal scheme, depending on their personal circumstances or business models.
"We are committed to providing support to businesses with advice on the options for them – our Clean Air GM website has an indicative vehicle checker tool and we welcome requests from business owners who require individual assistance.
"We have a £120+ million fund from government for GM vehicle upgrades and we want to support business and organisations like the Federation of Small Businesses at every stage of the process."