Muslim art and culture will take centre stage in Manchester for a day of two high-profile and ground-breaking concerts.
Salaam Festival is putting on a world premiere performance and an appearance in the city by Grammy award-winning artist Arooj Aftab at the Albert Hall.
The organisers had hoped to put on a more ambitious multi-day celebration of Islamic art and culture in the city, but due to a variety of issues the schedule has had to be cut back.
However, the team at Salaam Festival said it was determined that these two concerts should go ahead and it hopes they will provide a building block for a larger event next year.
What are the two concerts being put on as the Salaam Festival?
The Salaam Festival says its vision is to put on original new work and to bring together artists that cross genres and boundaries to present a bold, forward-looking vision of Muslim culture.
The ground-breaking ethos is certainly evident in the two concerts at the Albert Hall which will be staged on Sunday 24 July.
Firstly there will be the world premiere performance of Iqbal,an ambitious piece by composer Rushil Ranjan setting the poetry of Muhammad Iqbal, a South Asian Muslim writer, philosopher, and politician whose Urdu poetry is highly regarded.
One of his most famous works, called Shikwa or Complaint, forms the centrepiece of the new work, which sees the Manchester Camerata orchestra team up with vocalist Abi Sampa.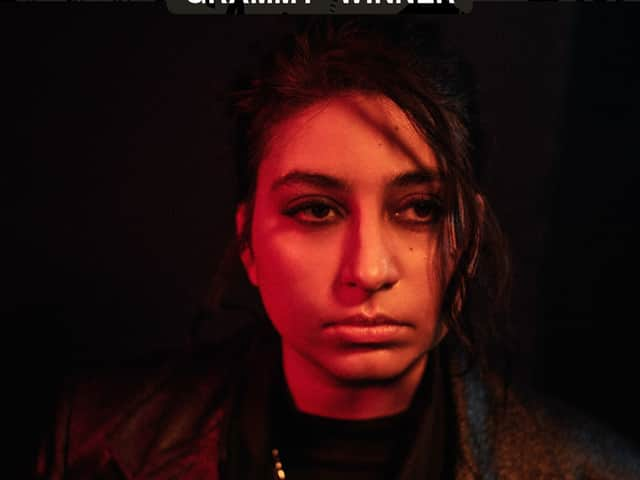 Originally appearing on The Voice UK, Abi has become known for her skill at performing the centuries-old traditional Sufi type of devotional singing called qawwali and playing the Indian stringed instrument the veena.
Her fusion music brings together Western and Indian classical music, while the Manchester Camerata has also become known for performing alongside a wide range of artists from different backgrounds and genres as well as playing the acknowledged masterpieces of European classical music.
In the evening the spotlight turns to Arooj Aftab, who was born in Lahore in Pakistan but moved to the USA to study at top music school Berklee when she was 19 and has become a hotly-tipped and widely-acclaimed artist.
Her music brings together a wide range of influences and styles, including electronic, trance and ambient music, Sufi devotional singing and classical minimalism.
In April 2022 she became the first Pakistani winner of a Grammy, scooping the Best Global Music Performance award for her song Mohabbat .
How do I get tickets for Salaam Festival?
Both concerts are on Sunday 24 July. Iqbal takes place at 2pm, with doors opening at 1.30pm, and tickets are £26 for general admission or £17.50 for those on low incomes. Find out more or buy tickets here.
Arooj Aftab's concert is at 7.30pm, with doors opening at 7pm. Tickets are £25 and can be booked here.
What has been said about Salaam Festival?
The Salaam Festival organisers were originally hoping to put on several days of concerts and events, but this had to be scaled back due to a combination of visa issues, the loss of agreed donors and the general level of financial risk involved in putting on major events in the current economic climate.
While this was obviously a disappointment, the team is nevertheless extremely excited to be putting on such a prestigious preview day which it is hoped will whet the appetites of Manchester audiences for bigger programmes in the future.
Artistic director Rizwan Iqbal said: "The decision to postpone was not easy but as it is our first festival I believe it is important to safeguard the integrity of our vision, commitment to our team, artist and supplier relationships, and return stronger next year.
"The good news is that we will still present a special one-day preview of Iqbal and Arooj Aftab.
"This is a landmark occasion in our multicultural city. In order to change the way we engage, experience and interpret art, it is important to be seen and heard through producing relevant and high-quality work."
The artists involved are also looking forward to the concerts.
Iqbal's composer Rushil Ranjan said: "To interpret a work as significant as Allama Iqbal's Shikwa -in such a new and ground-breaking way - is an opportunity that I am deeply grateful for.
"To be able to voice this interpretation with an orchestra as accomplished as the Manchester Camerata is a real privilege. The essence of the poem itself is so deeply spiritual and simultaneously so human - in the most nuanced of ways."