The Manchester Histories Festival is exploring the history of our warming planet and looking at what comes next with art exhibitions, talks, workshops and more.
The event, which takes place across the city-region, got under way on Wednesday (8 June) and runs until Sunday (12 June).
Here's our guide to what's on at the festival and what you can expect.
What's on at Manchester Histories Festival?
The festival is bringing together communities, individuals, cultural organisations, education institutes and charities to look in-depth over the five days of the programme at this crucial subject.
Organisers say Greater Manchester's importance in the Industrial Revolution makes it an ideal place to explore how humans are changing their environment and the planet.
The festival is using the arts and creativity, talks, workshops and discussions to think about climate change and how it impacts the future.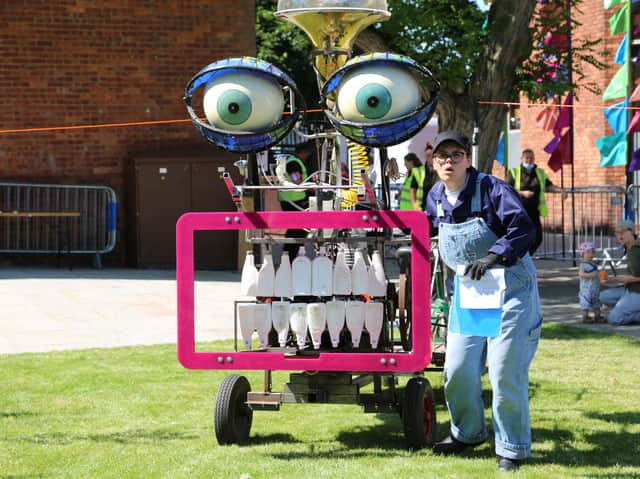 Manchester Central Library is hosting a chance to create cartoons about the climate and watch a performance about the Boxing Day floods of 2015, while there are also activities for young people. This takes place on Saturday 11 June.
There is also an exhibition of climate-related cartoons on display at Wythenshawe Library throughout June.
Climate Change Myth Buster, an interactive performance installation from arts organisation Walk the Plank, is engaging people in conversation at Angel Meadow Park on Saturday 11 June.
This will be part of a full day of activities at the green space, which was heavily polluted during the days of the Industrial Revolution, which runs from 11am to 8pm. There will be food stalls, vegetarian cooking, live music, storytelling and more.
And Gallery Oldham is hosting exhibitions dedicated to the best in British wildlife photography and a microscopic look at the miniature world which exists all around us.
Greater Manchester's history is also being put under the spotlight. Manchester Central Library will host author Brian Groom talking about northerners from the ice age to the present day on Thursday 9 June while on Friday 10 June the industrial era which turned Manchester into Cottonopolis will be explored by Dr Aditya Ramesh and Dr Jenna Ashton.
There will also be a talk at Gallery Oldham on Saturday 11 June called Climate Change Then and Now, which begins with the gallery's collection of fossils and moves through different species and habitats.
Part of the programme is also taking a more dramatic rather than contemplative approach to the issue. The Wicked Problem at Manchester Central Library on Thursday 9 June has an audience acting as a jury when a climate law, created by the authoritarian green government which is in power in the year 2061, is broken.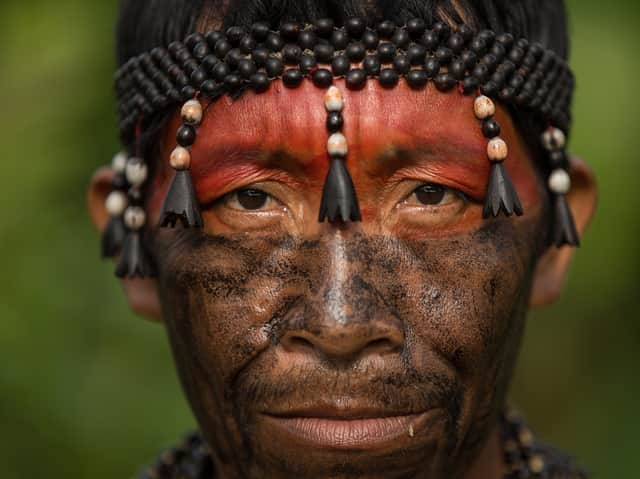 The library's Wolfson Reading Room also hosts For those who are to come, which first appeared at COP26 and looks at the importance of the Amazonia region.
Also at the library on Saturday 11 June Taking Action to Ensure We Have a History, will take place with Zoe Cohen from protest and direct action group Just Stop Oil discussing the use of mass nonviolent civil disobedience to keep alive the hope of achieving large-scale change at pace to combat the climate threat.
The festival comes to an end on Sunday 12 June with a celebration day at The Monastery in Gorton. Taking place from 11am until 4pm, there will be more than 50 stalls representing museums, heritage buildings, archives and societies and family-friendly activities including creative workshops, musical performances and a pop-up museum courtesy of Manchester Museum.
How do I book to go to the festival?
Information about the full programme is available on the festival website here.
Booking for events at Manchester Central Library can be done here.
There is no need to book in advance for the events at Angel Meadow Park and The Monastery, you can just turn up.
What has been said about Manchester Histories Festival?
Manchester Histories, the charity which organises the festival, said it hoped that some positive lessons around community and coming together could be taken from the last couple of years of the Covid-19 pandemic as it thinks this will be required to make the planet a greener place.
Karen Shannon, CEO of Manchester Histories, said: "It feels wonderful to be bringing a full-scale Manchester Histories Festival to life once again.
"In many ways the last couple of years has brought people closer together and it is only by continuing this in our approach to climate change that we are going to make the progress needed.
"Our aim is to share learnings and insight from the past, to bring people together to ask questions and seek solutions, and to collectively look to the future.
"We will be doing this with an exciting programme of events full of different and creative ways of exploring climate change."
What is Manchester Histories?
Manchester Histories is an award-winning charity which seeks to explore and celebrate Greater Manchester's history and the people who have called the 10 boroughs home over the years.
The charity hopes that looking at the past will both connect Mancunians to history and suggest ways that the future can be shaped by learning from what has gone before.
The Manchester Histories Festival takes place every other year.
Other large-scale events the charity has organised include a commemoration of the 200th anniversary of the Peterloo Massacre in 2019 and DigiFest 2020, a celebration and recognition of the 50th anniversary of the Chronically Sick and Disabled Persons Act (1970).