Did COP26 deliver? Manchester campaigners share their views
People from the city who travelled to Glasgow as activists and researchers share their main takeaways and reflections on a tumultuous two weeks of climate discussions.
Watch more of our videos on Shots! 
and live on Freeview channel 276
Visit Shots! now
For two weeks the world watched on as leaders from around the globe were joined by thousands of tens of delegates for the COP26 climate summit in Glasgow.
Among the 25,000 people who attended the talks and the thousands of protestors and activists who took part in demonstrations and events away from the main conference were a number of green campaigners and researchers from Manchester.
'We knew it wasn't going to deliver what we wanted but you get a lot of energy'
Greg Pike travelled north as a member of Friends of the Earth Manchester and took part in a number of marches through Glasgow during COP26 as well as attending some of the fringe environmental events discussing climate change around the city.
Mr Pike said: "We knew in advance that it wasn't going to deliver what we might have imagined it would 12 months ago.
"The idea of this COP was to flesh out a roadmap to achieve what people agreed in Paris, and it has not quite done that.
"There are still good things that have come out of it and grounds for optimism.
"An event like that really charges you up as well, there is a lot of energy.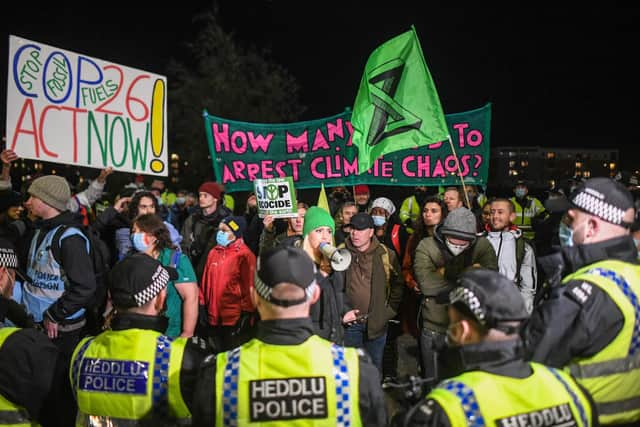 "Working in our communities can be so hard. You think people are never going to get it and aren't going to change their habits and it's all going to be a disaster, but at something like COP you are meeting other people from other countries in a similar frame of mind, particularly those who have made incredible efforts just to get there."
"We know what has been agreed is not going to be enough, so the fight continues.
"I came away from this one with a sense of being part of a greater worldwide movement, it gives you a bit more of an impetus.
"I have no misgivings about how difficult the next decade is going to be because so much has got to really change by 2030. I've got another 10 years or so of this kind of thing left and I'm going to carry on."
Huge contributions by young people and campaigners from the Global South
Mr Pike said this year's COP was particularly noticeable for the number of young campaigners and those from some of the countries most vulnerable to climate change in the Global South who are already on the front line of the crisis.
He said: "When we had the main march on the Saturday, I was anticipating the demographic would veer towards my own kind of age group because that happens quite often, but it wasn't like that.
"It was still dominated by those aged 35 and under. That's a major shift and it's quite cool.
"Generation Z, the under-25s,really have a major handle on this, and they can see they've got a significant role to play.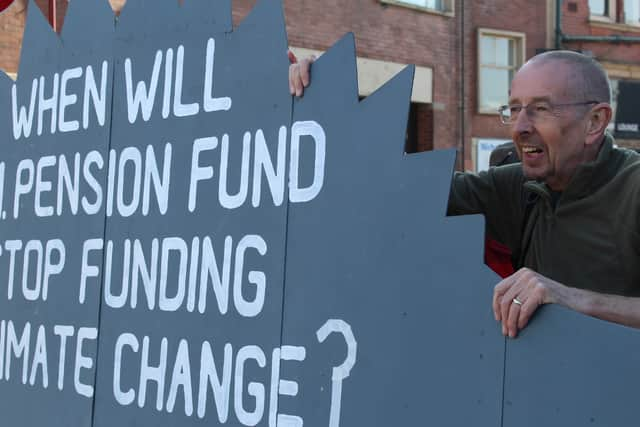 "On the main stage after the march probably around 70% of those who spoke were from the southern hemisphere countries. There were people representing indigenous people in the Amazon talking about their relatives being killed by illegal loggers. It was hard to listen to but very powerful.
"I went to one fringe event and a girl of about 17 representing a youth movement in Ecuador spoke through a Spanish interpreter to about 150 people.
"She was talking about how in her country there are lots of kids keen to see change but they require help and assistance from the richer nations of the world. There wasn't a dry eye in the house.
"A lot of that generation will be voting soon and I would expect to see a significant reaction across the globe."
An event which took over the city
Mr Pike said COP26 events took place all over Glasgow in venues including church halls, the back rooms of pubs and even a Lush cosmetics store.
He said the city had opened its arms to its global visitors, with people stepping in to make offers of accommodation to people struggling with the acute shortage of places to stay.
He also said he noticed people such as scientists who were official delegates were more willing to step out of the conference zones in the evenings to speak to activists and take part in the fringe events.
Evidence the conference has cut through
On a positive note, Mr Pike said that since returning to his home in Marple from COP26 he has received several requests to speak about climate change to local community groups, including a sports club.
He said: "I find this rather promising. They know something significant has happened but they don't necessarily follow it.
"We're in a bit of a bubble on this so we need to recognise that. The best thing we can do is get out there and do things like this."
'A few small steps but a big let down'
Mr Ravetz, who leads the Future-Wise Cities project at the Manchester Urban Institute, which is part of the university's School of Environment Education and Development, did not mince his words when it came to his final verdict on COP26.
He also questioned the way the talks had been framed, comparing the issue of climate change and the alterations to society needed with the measures rushed in to deal with the spread of Covid-19.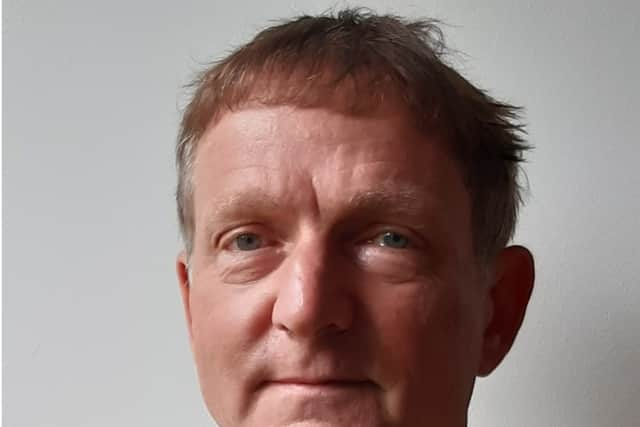 He said: "There were a few small steps but a big let down compared to what we were hoping for.
"Behind what you see on the news my personal view was that there's a massive gap between the targets for CO2 and the reality of making things work on the ground.
"If you want major change to happen very quickly you have to get all parts of society on board: the public sector, the private sector, citizens, scientists, the civic sector.
"Coming up with technical targets is not necessarily the way to do that.
"In the pandemic great changes were made in short order, but that was because the logic was overwhelming, people could see people dying around them.
"Most of climate change is still in the future, although some of it is being felt today, but although people get it in some part of their mind they don't necessarily want to pay any extra tax or change an inch of the way that they live."
Struck by the divides within the conference
Part of Mr Ravetz's work at COP26 involved making maps and diagrams of what all the contributors to some of the events said, and he told Manchester World beforehand that he was interested in the mentality and reasoning of all the delegates there.
He said he was struck by the noticeable divides that existed within the talks.
He said: "There was a real north-south divide. The perception from the southern hemisphere was that rich nations in the Global North have caused most of the problems and now come along with greenwash talking about cutting carbon and doing things differently.
"They get really upset with countries like India saying cutting carbon is difficult because the national energy infrastructure is not good, certainly not good enough for plug-in renewables.
"The Global North is seen as coming over all virtuous and lecturing the South about what they've got to do.
"Nations of the South are also divided into two. There are the fossil fuel producers and others who stand to lose everything, like the small island nations who are actually going to lose their homelands.
"You've also got the central zone which is incredibly stage-managed and then the discussions outside which are far more free-ranging and controversial.
"There was a 24-hour demonstration outside JP Morgan Chase's office in Glasgow and it was led by indigenous women from Latin America and South East Asia where people are being murdered and driven off their lands. They are angry and have a lot to be angry about.
"Just to get into the central zone you have to be accredited and of course anybody deemed to be a bit radical probably won't be allowed in.
"Conversations which should have been happening inside were spread around outside.
"I interviewed people with a series of what I thought were fairly straightforward questions about what they thought the biggest problems to tackling climate change were. Yet everybody saw these questions completely differently."
Ideas which also bring problems
Mr Ravetz said he was struck by a perception throughout the COP26 conference that some of the solutions touted to climate change failed to take into account how messy realities can be on the ground.
For example, he said planting trees can help to store carbon but there are already issues with land being bought up across the world and local gangs of thugs and paramilitaries being hired to clear off the people who already live there so the green schemes can go ahead.
He also said there have been problems in countries like India where slum clearance has been proposed for flooding mitigation schemes.
He also expressed concern about the concept of Net Zero, saying that some countries are relying too much on offsetting and things like carbon capture and storage (CCS) which are completely untested at anything like the scale required.