Craft beer and classical music will meet when a Manchester ensemble play a gig at a brewery taproom in the city.
The group is known for its unusual programming and the concert will be the latest example of the collective taking well-known classical works to more unusual locations.
Here's what you need to know about an evening when Brahms meets beer.
What is the event Manchester Collective is performing at Track, when is it, and how do I get tickets?
Manchester Collective is bringing a concert to the unusual surroundings of Track's brewery and taproom on the Piccadilly Trading Estate.
Audience members can purchase a ticket that includes a beer selected especially for the occasion and introduced as part of the show by Track's brewing team.
The musicians will then take centre stage for a performance which will include Johannes Brahms' swooning Romantic chamber piece the String Sextet in G Major and Arcadiana by contemporary composer Thomas Adès, a piece for string quartet exploring change, loss and vanishing paradises.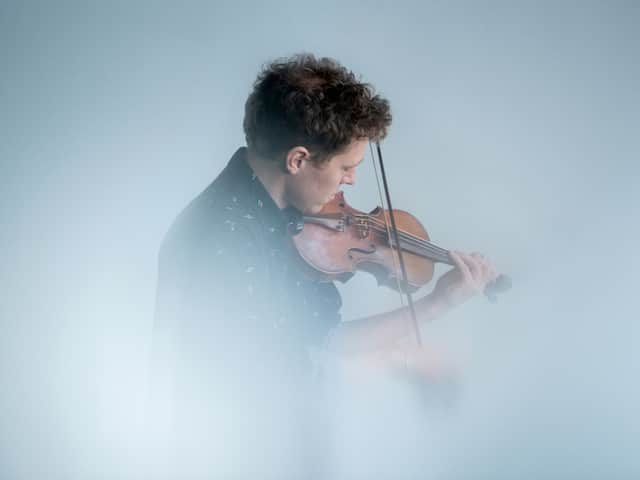 The music will be heard in a relaxed and friendly setting along with a selection of hoppy craft beers brewed by Track.
It is the latest in a series of concerts the Collective has done since it was founded in 2016 bringing classical music out of the standard concert hall, with previous gigs taking place in locations including nightclubs such as The White Hotel in Salford.
The gig in the brewery taproom is on Wednesday 26 October from 6.30pm.
Tickets are priced between £12 and £16 are available on Eventbrite.
What has been said about the collaboration?
Stefan Melbourne from Track Brewing said: "We are so excited to welcome Manchester Collective to the taproom. When we built this space, the aim was to use it for events that bring together the creative energy that this city has in abundance.
"We love that the Collective is trying to make classical music more accessible and using interesting and different spaces to achieve that. We can't wait."