Martinez arrived at Ajax back in 2019 from Defensa y Justicia, and he didn't get off to an easy start after switching Argentinian football for a very different style in the Netherlands.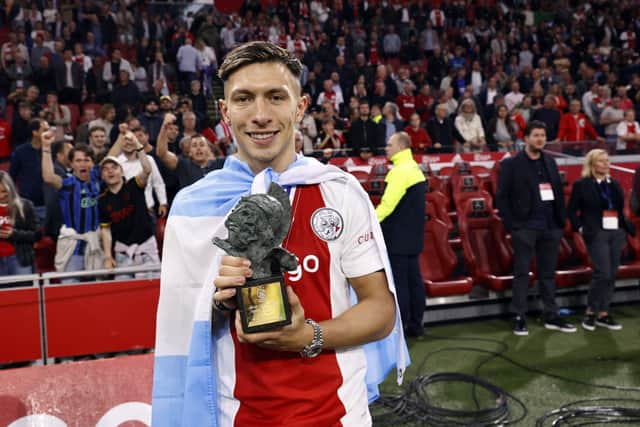 But in the 2021/22 season, he won the Ajax's Player of the Season award, making 36 appearances across all competitions.
That's an impressive turnaround from the 24-year-old, who is now a regular Argentina international.
His adaptation to a new, more physical style of football, and his sheer persistence to overcome adversity, makes him a very good target for United, given there are always fears surrounding international players and adapting to the Premier League's unique style.
"In the first three weeks, it went horribly," he told La Nacional in January. "It's totally different. Another intensity, Other controls, other passes, another reading of the game.
"At the start, I wanted to go home and cry. I felt bad. I am a player that likes to have the ball, but when they played me, one or two quick touches - they killed me. It was amazing how late it was."
That's the sort of character United will be looking for this summer and, of course, Ten Hag was the man who helped Martinez turn his form around.
Beyond the adaptation, Martinez has also shown a willingness to play out of position to help his team, operating in defensive midfield and at left-back on multiple occasions for Ajax.
"I am a multifunctional player. Where the trainer and the team need me, I am going to be," added the Argentine. "I am always willing for the team."