Manchester's housing system is "at crisis point", a number of housing and legal organisations have warned in an open letter to the city-region's decision makers.
Groups which support tenants, law firms and homelessness organisations are among those who have put pen to paper to warn that urgent action is required to ensure people have somewhere affordable to live. The letter warns of a combination of increasing numbers of evictions, rents going up dramatically and the cost of living crisis making basic necessities such as food and energy far more expensive.
And it calls for a range of actions to be taken to protect tenants and make it less likely they will be evicted as well as working to alleviate the chronic shortage of affordable properties and ensure there is enough money for organisations helping people at risk of ending up on the streets as well as those which can provide legal advice and help.
What does the letter say about the situation with housing in Greater Manchester?
The letter says the situation for housing in the city-region is currently extremely concerning. The June to September 2022 mortgage and landlord possession statistics showed landlord possession claims have more than doubled in the past year with possession orders granting the right to evict people trebling. At the same time, rents in Manchester have risen by a massive 20.5% and Greater Manchester has high levels of homelessness.
The decision to freeze Local Housing Allowance since 2020 has made it harder for people to afford these rising rent costs, the letter says.
The letter says: "Local authority housing services are at breaking point. Many local authorities find themselves in the situation where they are under pressure to gatekeep their services and turn people away because of chronic underfunding - both of local authorities themselves, and the wider social housing sector. As a result, there are chronic failings in the delivery of homeless services.
"There is no longer any time to delay changes, or defer responsibility. We are at crisis point."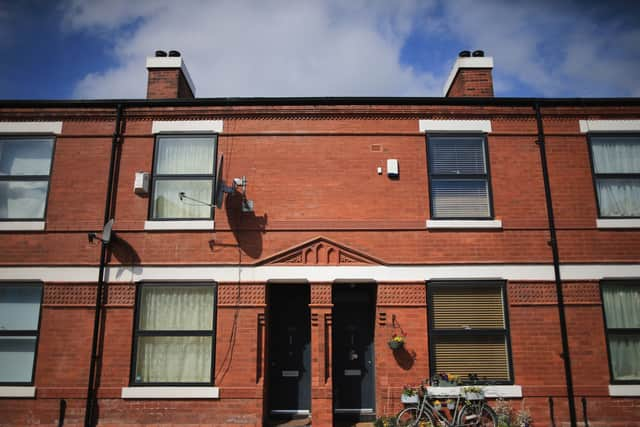 In addition, the organisations who work to provide expert law advice who have signed the letter say government cuts to legal aid means it is much harder for those struggling to get the help they need to stay in their homes.
The letter says: "We have to turn away many people who fall into the 'justice gap' - not eligible for legal aid, but also unable to afford private legal advice.
"Our organisations are doing the best we can to support people facing homelessness. Nevertheless, many services are unable to answer a majority of enquiries due to the scale of the demand, and there is often nowhere else for them to go. There is no doubt that tenants who might have a defence to their claim are being kicked out onto the streets because of the lack of advice available to them."
Who is behind the letter, who is it going to and what have they said?
The open letter is being published by a combination of organisations which support people with housing or homelessness and provide legal expertise: Shelter, Greater Manchester Law Centre, Citizens Advice branches in Bury and Bolton, Manchester and Salford as well as its SORT Group, Alison Law Solicitors, The Booth Centre, Greater Manchester Tenants Union, Greater Manchester Homelessness Action Network, Opora and barristers at Garden Court North Chambers.
It is being sent to decision makers across Greater Manchester including the city-region's MPs, mayors and council leaders.
Kate Bradley from the Greater Manchester Law Centre said: "We are seeing an unprecedented level of demand for advice across the sector and it has been simply impossible to meet it.
"There are people being made homeless now who could have stayed in their homes with legal representation. It has got to the point where we couldn't continue to provide these services without highlighting what has happened and asking policy makers to step in and take urgent action.
"Manchester has a crisis that has been bad for some time. with a growing population, larger numbers of renters and a severe lack of affordable housing being built over the past 20 or so years. We can't continue like this or we are going to end up with a massive spike in homelessness, which we are beginning to see already in Manchester and Salford."
What is the letter calling for?
The letter calls on the government and local authorities to take a number of actions to ease housing issues as the cost of living crisis continues to bite. They are:
Restore the Local Housing Allowance rates to account for rent increases;
Take urgent action to invest in social housing across the North West;
Bring forward the Renter's Reform Bill to protect tenants from Section 21 evictions;
Provide emergency funding to Local Authority homelessness services;
Introduce rent controls and an evictions ban, following in Scotland's footsteps;
Provide emergency funding to the legal aid system and advice services;
Review legal aid scope and eligibility to allow more issues and households access to justice.
What have the authorities said?
Manchester City Council set out some of its priorities for tackling housing and homelessness problems recently when government data showed thousands of children and families in the city are living in temporary accommodation.
The local authority said this included reforming its homelessness services to put more emphasis on prevention and creating 10,000 affordable homes over the next decade. It also said it wanted to see the government do two things the open letter calls for, raising Local Housing Allowance and ending Section 21 evictions.
Greater Manchester Combined Authority (GMCA) said at the end of November 2022 that it was ploughing millions of pounds into support packages to invest in local services to help residents who are struggling and creating more beds for rough sleepers in Manchester through the scheme A Bed Every Night.