Census 2022: most overcrowded areas of Manchester revealed in homes figures
The city is among the places outside of the capital with the biggest problems for overcrowded accommodation in England and Wales.
Watch more of our videos on Shots! 
and live on Freeview channel 276
Visit Shots! now
There are thousands of overcrowded homes in Manchester and the city has among the biggest problems for households not having enough space outside of London in England and Wales, Census data shows. Analysis of the 2021 survey shows there are over 16,000 overcrowded households in the city, meaning 7.9% of all homes have people living in them with not enough space.
Overcrowding is classed as properties not having enough bedrooms for the people living in them. It is another reminder of the housing issues which Manchester faces, after government data showed that thousands of children spent the festive period and New Year in temporary accommodation.
Another Greater Manchester borough also has a significant issue with homes not having enough space, though the council leader says the local authority is working to provide affordable homes.
What does the data show for Manchester?
The data shows that in Manchester in 2021 a total of 16,953 households were overcrowded. With a total of 214,731 households recorded in Manchester on the Census, that means 7.9% of residential properties in the city do not have enough space.
The biggest issue among the city's neighbourhoods is in Longsight East, where more than a quarter of properties are overcrowded (26.8% to be exact). This was the 24th worst figure for a neighbourhood across England and Wales.
A further 14 neighbourhoods in the city have more than one in 10 overcrowded homes. They are Crumpsall South, Moss Side West, Levenshulme North and East, Strangeways, Rusholme West and Moss Side East, Victoria Park and Longsight West, Belle Vue and West Gorton, Rusholme East, Gorton South, Harpurhey North, Levenshulme Central, Harphurey South and Monsall, Cheetham Hill and Ardwick.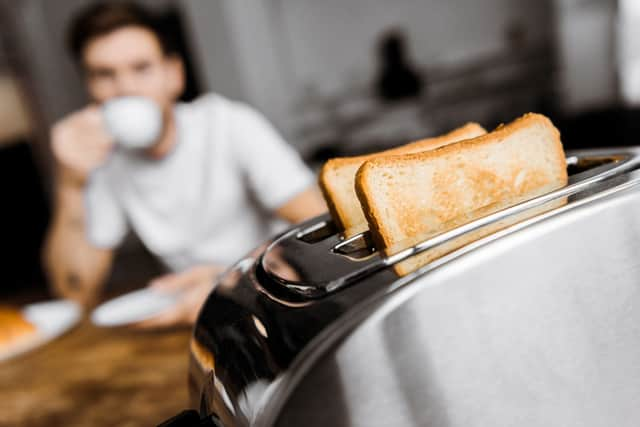 Manchester has the 31st biggest problem with overcrowding among local authorities in England and Wales, according to analysis by the data team at NationalWorld. However, with boroughs of London dominating the top of this unwanted ranking it is clear that Manchester has among the biggest issues with this in England and Wales outside of the capital.
The only places not in the capital with a higher percentage of overcrowded houses than Manchester were Slough, Leicester, Luton, Birmingham and Watford.
Manchester is not the only place in Greater Manchester with an overcrowding issue either. Oldham came in 34th on the England and Wales ranking, with 6,995 households (7.5% of the total) classed as overcrowded. The problem is most acute in the Alexandra Park neighbourhood, where a shocking 29.4% of properties are overcrowded, the sixth-worst figure for a neighbourhood in England and Wales. In Busk more than a quarter of properties are overcrowded, while more than one in five in Werneth do not have enough bedrooms.
How is a property classed as overcrowded and what does the data show nationally?
Overcrowded homes are those with fewer bedrooms than needed for the number of occupants. Anyone over 16 or single parents are expected to need their own bedroom. Couples living together, pairs of children under 10 or same-sex pairs of children under 16 are assumed to be able to share a room.
Across England and Wales as a whole more than one million houses were overcrowded and about 170,000 homes were very overcrowded, with at least two fewer bedrooms than they needed. This picture has barely changed from the previous Census carried out in 2011.
What have local authorities said about the overcrowding issue?
Coun Amanda Chadderton, leader of Oldham Council, said: "As the demand for new homes increases, we are not alone in the problems created by this ongoing national housing crisis.
"Planning obviously plays an important role in how we can deliver these much-needed homes for our residents, but it doesn't help our situation when Government decides to water down its requirements for developers to provide affordable homes, which is sadly pricing people out of the larger properties they require.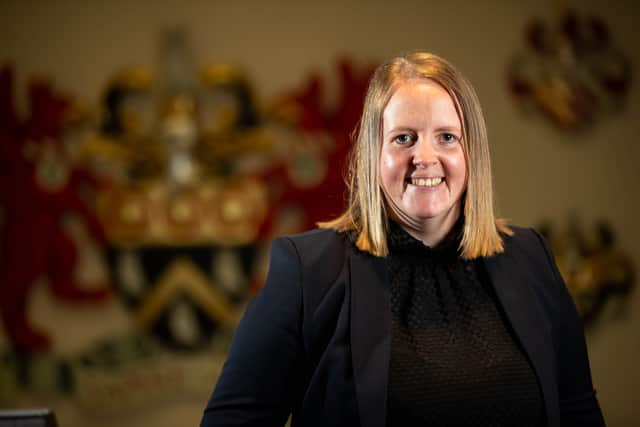 "We will not stand by and wait for them to act though because we are doing everything we can, as part of our latest Housing Delivery Plan, to boost and improve housing across the borough.
"This includes leading the way in getting up to 3,000 much-needed new homes built on more than 20 council-owned sites across Oldham, with our key focus being on unlocking key brownfield sites such as Southlink and Derker to provide new homes in partnership with local developers.
"We aim to provide a diverse housing offer that meets the needs of people at different times in their lives and we will champion affordable homes that are carbon efficient to support the environment and the increased costs of living.
"We will do everything in our power to give people the homes they need so they have the best possible chance to get on in life."