Thousands of families are living in temporary accommodation in Manchester - with children spending the festive and New Year period in hostels, refuges and B&Bs, data shows.
The government figures give a stark illustration of the scale of the housing crisis the city is currently facing, with thousands of households in Manchester currently not having a permanent roof over their heads.
Charities have warned that the housing emergency is having huge consequences for young people and that things could get worse with costs rising and a severe lack of affordable properties.
Manchester City Council has said it is looking to transform its homelessness services to emphasise prevention more and to ensure there are better options available for families needing help, while the government has said it has provided hundreds of millions of pounds to councils to tackle the issue.
What does the data show for Manchester?
In total there were 2,879 households living in temporary accommodation in Manchester, of which 1,864 had children. In total 3,649 young people in the city were living in temporary accommodation.
There were 100 households with children living in bed and breakfasts, including shared annexes and four in hostels (which could also include reception centres, emergency units and refuges).
What have charities said about the figures?
Charities have expressed concerns about the spiralling cost of living, which they fear will put more people at risk of homelessness and make it harder for people to find a suitable property of their own, and the shortages of affordable homes in parts of the country.
Kiran Ramchandani, director of policy and external affairs at Crisis, said: ".With rents and costs continuing to rise, alongside a severe lack of affordable housing, many families can spend years living in temporary accommodation. This instability is hugely damaging for children and young people, who are forced to endure cold conditions, without space to play or focus on their homework, and often travelling many miles to get to school.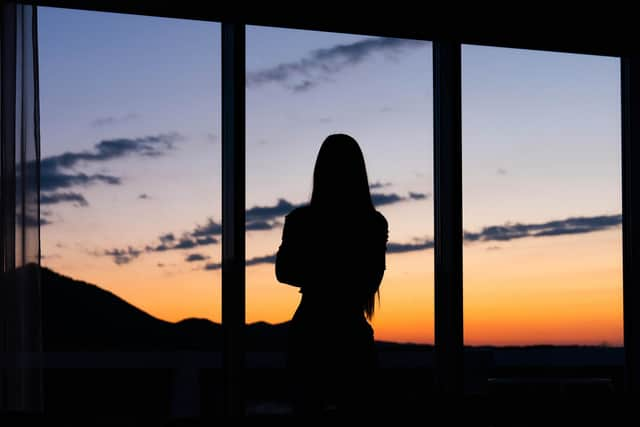 "The Government must act to prevent homelessness before it happens. This needs to include investing in housing benefit so it covers the true cost of renting and setting out a strategy to deliver the genuinely affordable homes that are desperately needed, rather than relying on temporary solutions. Without this urgent action, we risk seeing more families forced into homelessness."
Polly Neate, chief executive of Shelter, said: "A grotty hostel or B&B is not a home, but this is where thousands of homeless children are forced to live. And many more children will be thrown into homelessness as their parents can no longer afford to keep a roof over their head.
"The housing emergency is robbing children of a secure childhood. Thousands of homeless children are turning up to school too tired to learn – hardly surprising when one in three have to share a bed. Something has gone very wrong when children cannot play because their temporary accommodation is too cramped even for toys, and no friends are allowed to visit.
"Shelter is doing everything it can to help the families who are trying to put on a brave face while experiencing the trauma of homelessness. But as the cost of living crisis deepens and more families need our services, we need the public's support more than ever."
What has national and local government said?
Manchester City Council has issued a lengthy statement setting out the changes it is trying to make to how it tackles homelessness and how it can help to get people out of temporary accommodation into better places to live.
Coun Joanna Midgley, deputy leader of the local authority, said: "Preventing homelessness and reducing the number of people in temporary accommodation is a huge priority for us.
"We are in the process of transforming our homelessness services to increase the emphasis on prevention – so that people get help before they reach crisis point – and to provide better options than temporary accommodation.
"We also want to build on and continue the success in reducing numbers sleeping on the streets.
"At the moment almost two-thirds of people are already homeless when they present to the council, by which time options are severely restricted. But if we can help them access support earlier there will be more scope to find options to help them stay in their existing accommodation or find a suitable alternative without having to go into temporary accommodation.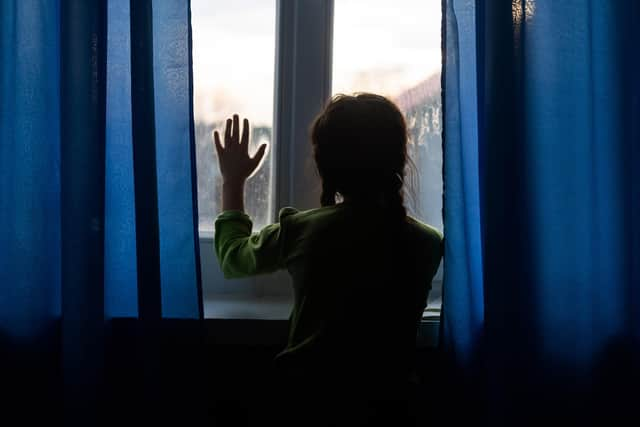 "We are also looking to use creative ways that we can help people who are in temporary accommodation to move on to somewhere more suitable – for instance rental bonds – recognising that this one-off investment will cost less than ongoing temporary accommodation. In addition, we are bolstering support for people moving from temporary to settled accommodation to make sure they can maintain their new homes.
"In the longer term, we are also overseeing the creation of 10,000 affordable homes over the next decade through our housing strategy to improve housing choice.
"There is no quick or easy fix, especially against a backdrop of continuing austerity and a cost of living crisis, but we have a clear vision of where we need to get to and how to get there.
"There are also urgent actions we would like to see from the Government to address this challenge – for example increasing Local Housing Allowance, which has fallen below average rents across the city, would make a huge difference. Ending 'no fault' section 21 evictions would also be a step forward."
A Government spokesperson said: "Councils have a duty to provide accommodation and we've provided them with £366 million this year to ensure they can find accommodation and prevent evictions. "
"We are also providing cost of living payments worth £1,200 to the eight million most vulnerable families to help this winter. Temporary accommodation is always a last resort, but a crucial safety net to ensure families have somewhere safe to stay."