A new league table ranking universities on mental health provision and support for students has been published.
Universities were ranked on five criteria: satisfaction, engagement, awareness, financing and provision.
However, universities in Greater Manchester have hit out at the way the league table has been put together and warned against reading too much into it, while also stressing that student mental health remains a top priority. Humen has since responded to the allegations.
What does the league table show for universities in Greater Manchester?
Of the three universities in the city-region included in the league table MMU was the highest in 25th place.
Overall it scored 53.1, with service provision rated as excellent, satisfaction judged as average and the other three criteria rated as poor.
Humen judged it to be excellent for provision, poor on financing and very poor on satisfaction, engagement and awareness.
It was judged to be excellent on engagement, good on satisfaction and awareness, average at financing and very poor on provision.
How was the league table put together?
Humen quizzed a sample of just over 7,000 students across the country for their views on mental health where they were studying and also sent Freedom of Information (FOI) requests to the universities.
When it came to the criteria, satisfaction measured how content students were with the overall level of mental health support and the quality of mental health services.
Engagement included the proportion of students who would use university services, while awareness explored how many students knew where to find help at university.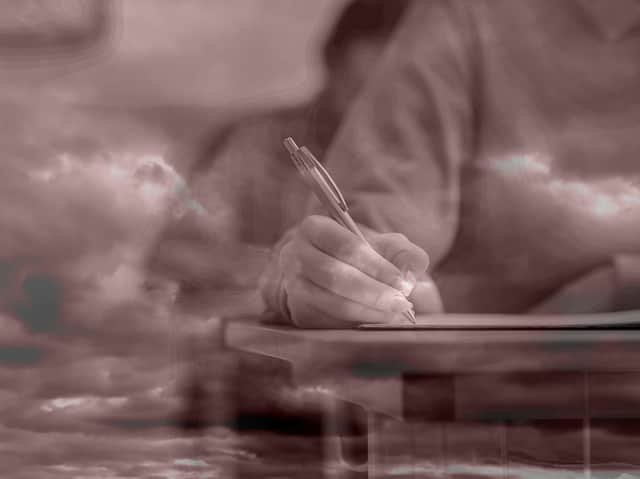 Financing looked at how much money universities were ploughing into mental health, including budgets per student, and provision included staff training, designated members of staff for mental health issues and wait times to access services.
Humen is a charity that focuses on men's mental health as it says the majority of people who take their own lives are male and it is the biggest killer of men under 45.
The charity is urging universities to support student mental health as suicide is the country's biggest killer of under-35s and there were a number of highly-publicised tragedies involving students taking their own lives at universities during the pandemic.
What has Humen said about the league table?
Human says it believes its findings show there is a widespread lack of mental health support for university students in general. It is urging institutions, particularly those further down the league table, to get in touch to discuss measures to help students including the roll-out of its Humen Space, an anonymous and non-clinical safe space for men to talk, listen and connect.
The mental health charity says the Government should also be doing far more and slammed its recent mental health package as inadequate.
Humen founder River Hawkins said: "While it's encouraging to see a number of universities performing well in Humen's University Mental Health League Table, all universities need to make immediate improvements, so students get the essential care they need, particularly during a national mental health crisis following the pandemic.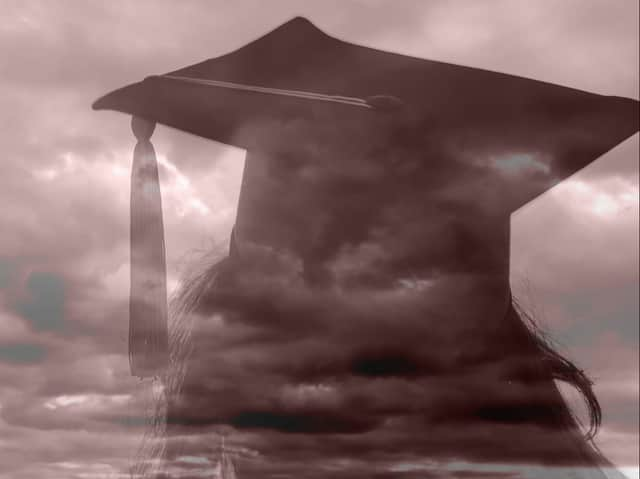 "We want universities and students to consider mental health support just as much as they value academic performance.
"As well as providing universities with expert advice on the support structures students critically need, Humen pledges to open 100 Humen Spaces in the next five years in university towns to provide an anonymous, safe space for young people".
"Humen is also disappointed in the government's mental health package which is around £1 per student and wouldn't even buy a cup of coffee – the budget should in fact be £100 per student.
"Humen urges the government to take this seriously, rather than insulting the families of students who have been lost to suicide."
What have universities said?
The universities in Manchester and Salford featured in the league table have stressed that student mental health and wellbeing are top priorities and have outlined some of the work being done.
However, there has also been strong criticism of Humen and its approach to collecting the figures the league table is based on.
A University of Manchester spokesperson said: "The health and wellbeing of our students is our top priority and we invest heavily in services to support them.
"While we welcome conversations about how to improve this support we have serious misgivings about the way this league table has been compiled, based on a limited Freedom of Information request and a survey of a tiny proportion of students. The organisers told us we could not have further access to the methodology in advance of publication, unless we paid a fee.
"This is a complex subject, and the mental health of students is not an appropriate subject for league tables. Unfortunately, the approach taken by this organisation has been inappropriate and with minimal discussion with universities in advance of publication."
A Manchester Metropolitan University spokesperson said: "The safety and wellbeing of our students is always our top priority at Manchester Metropolitan University.
"Our counselling, wellbeing and mental health team has a wealth of expertise and offers a variety of therapies for many mental health conditions, ranging from counselling to specialist therapies for the effects of trauma and difficulties with substance misuse.
"Students with complex mental health needs may also be referred directly into the Greater Manchester Universities NHS Student Mental Health Service.
"This is a unique partnership between Greater Manchester's five higher education institutions, and supported by GM Health and Social Care Partnership and Clinical Commissioning Groups.
"It was recently identified as an exemplar by the Government and the aim of the service is to provide proactive mental health assessment, support and interventions for students."
A University of Salford spokesperson said: "The health and wellbeing of our students is our top priority at the University of Salford. We carefully monitor and respond to the wellbeing of our 25,000 strong student community and ensure that the support we offer is appropriate for their needs.
"Our wide range of services includes a Student Care Line that provides mental and emotional support 24 hours a day, 7 days a week, 365 days a year.
"The phoneline is staffed by trained and experienced counsellors and is just one of the many systems we have in place to support our students.
"We have also partnered with other Greater Manchester higher education institutions, the local authority and the NHS to provide and fund a pioneering student mental health service for students facing particular challenges which may present higher risks.
"We welcome any feedback about the support we offer for our students but do have serious concerns about the accuracy of the data and methodology used to compile the Humen league table; with just a very small survey sample used to represent the student population of 80 universities the data is far from robust.
"Student mental health is a complex subject and, as such, is not an appropriate subject for league tables where the breadth and depth of the issues involved cannot be accurately reflected or understood."
In response to the criticism, Humen has hit back strongly and suggested there has been some misunderstanding.
Mr Hawkins said: "Humen conducted research across every UK university with 10,000 students or more, with a supporting survey sample size of 7,200 students, which aligns with other highly-respected academic league tables.
"Since publishing the Humen University Mental Health League Table, the charity's research, methodology, data, research questions and results are available to universities and HUMEN would never charge universities access to this.
"The offer of payment related to a licensing package in which universities could receive the Humen University Mental Health League Table logo and ranking to promote across their marketing channels if they wished.
"As a registered charity Humen used the licensing package income to contribute to the significant cost of the detailed research project."