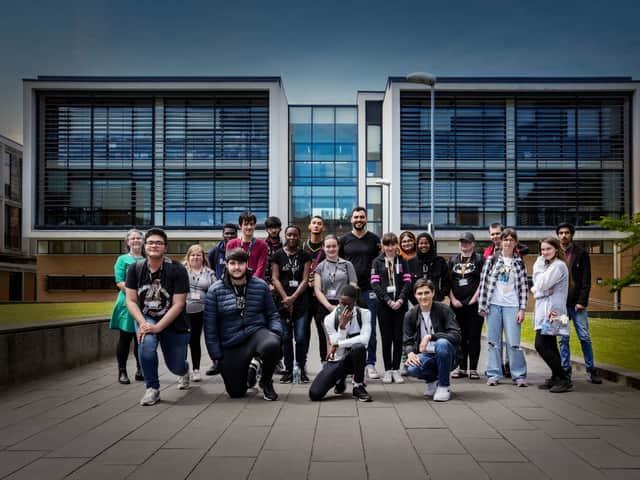 Ash Rust, who is a managing partner at venture capital firm Sterling Road, visited the Altrincham campus at Trafford College to speak to young people studying business and technology.
The teenagers asked about how to get started in business and heard about Ash's successful rise which took him across the Atlantic Ocean.
Ash and Sterling Road also recently founded a grant funding scheme for start-ups in the North West and is keen to hear from new businesses in Greater Manchester.
Why did Ash Rust visit Trafford College?
Ash visited the Trafford College campus in Altrincham to share his story of going from humble roots in the North West to university, the Army and then on to build a number of successful technology companies in the US.
He spent around an hour with the students telling his tale of rising to success and answering questions on how to go about creating a company that will thrive.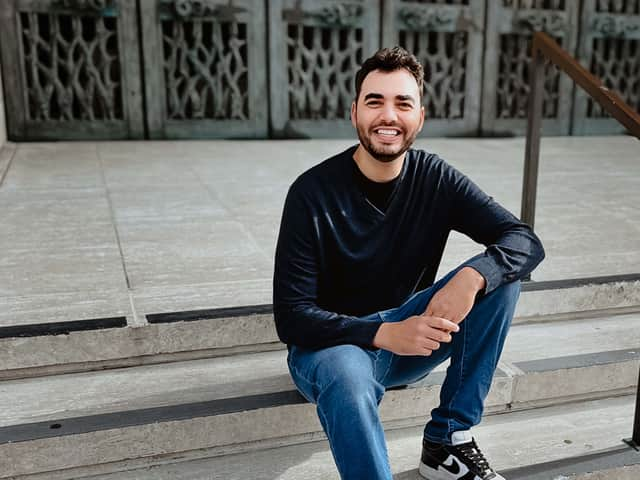 He also told them about the new Sterling Road North West Grant programme, which he has designed to help under-estimated early stage business founders in the region.
He wants to make money available so they can kickstart their ideas.
What was said about Ash's college visit?
Ash said he was extremely impressed with the enthusiasm and knowledge of the college students and believes there was some real entrepreneurial talent for the future in the room.
Ash said: "I love speaking with future business leaders at the very start of their journey. And the smart, enthusiastic students at Trafford College really demonstrate why we believe in the region and why we want to give these budding entrepreneurs some help to get started.
"It was a privilege to get to hear some of their ideas first hand - I hope we see some of the grant recipients emerging from today's group!"
And Ash's story of Silicon Valley success equally made an impression on the young people.
Art and design student Amber Pollard, 18, said: "Ash was very inspiring and very intriguing to a lot of people who are willing to build their business from scratch.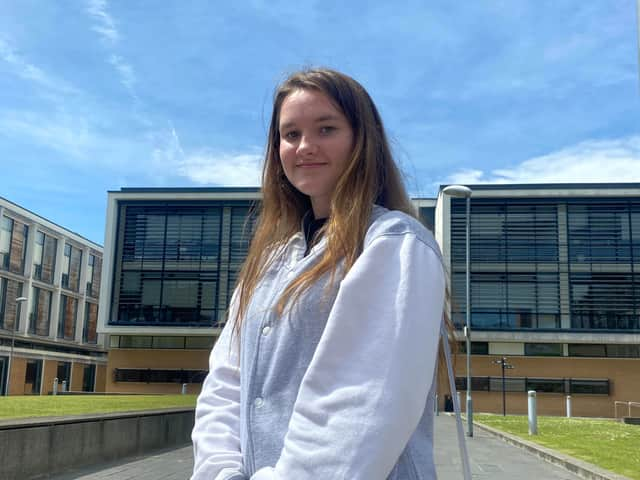 "Ash has given me some great advice on applying and his email so we can chat further."
India Booth from Trafford College added: "During the talk Ash focused on resilience, which is one of our key values at the Trafford College Group.
"He gave the students a great insight into how to apply this to their way of thinking and working, from his childhood routine to where he is now."
What is the Sterling Road North West Grant programme?
Ash is the brainchild of the grant programme for the region which is being operated by Sterling Road.
The scheme will provide £1,000 grants to founders with promising business ideas or companies, with the goal of jump-starting or supporting each project.
The programme will see 25 companies per year for at least the next three yeas supported across such a variety of tech-related sectors.
Ash says he is keen to directly reinvest in the North West because he says there is a lot of business talent but not enough support for it.
He said he too often crossed paths with start-up founders facing a lot of challenges when seeking loans or financing.
Ash said: "As a born and bred Northerner, I know that the North West of England has a deep pool of talent and creativity, but lacks access to capital.
"Our hope is that initial grant winners continue their growth where Sterling Road can invest multiple times long term. I want to grab this opportunity to give back."
Anyone who wants to apply has to submit a pitch video online and shortlisted applicants will then have a Zoom interview with Rust and his team.
To apply or find out more, visit the Sterling Road website here.