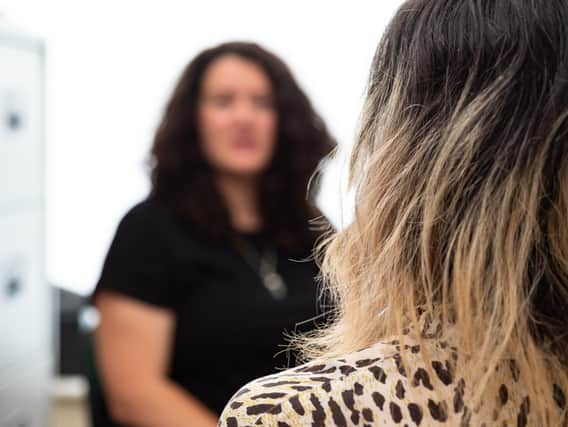 Manchester women are turning to sex work to try to make ends meet as the cost of living soars, a charity has warned.
MASH, which provides non-judgemental support for sex workers in the city, said the number of new service users it helped in the most recent quarter was the highest for four years.
One woman told the charity she was having to do almost any work available in order to survive.
MASH said that women who have not been involved in sex work for years are currently finding themselves coming back to it, while others are turning to it for the first time in their lives.
What is MASH saying about Manchester women turning to sex work?
MASH aid that in the period between December 2021 and April 2022 it helped 111 new service users.
This, it said, was the highest number of new service users it had encountered in any quarter within the past four years.
The charity said it was highly likely that these women represented a combination of people becoming sex workers for the first time or returning to it after a period away.
Why is this happening?
MASH says the cost of living crisis is a key factor in how many women are approaching it for support for the first time.
It says women are telling it the spike in costs of energy bills, food and housing, combined with ongoing issues with Universal Credit payments, are all factors contributing to why they have started doing sex work.
Inflation reaching its highest point for 30 years in April has also added to the difficulties for people close to the poverty line.
MASH said that women reliant on the benefits system are facing long waits for Universal Credit payments, struggling to get through the online process and not receiving the correct amounts.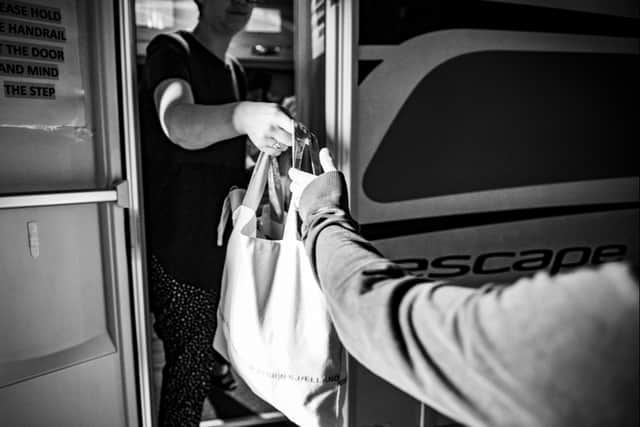 Furthermore, even if money does come through as it should the payments are not enough to cover the cost of living, the charity said.
One woman in Manchester recently commented to MASH: "Now, it is every day without failure. I am worn out. I am working every day to survive."
The charity says people were already in precarious financial positions due to the novel coronavirus pandemic of the past two years, which had left them with no income and no support.
This left them at risk of ending up without a roof over their heads and requiring foodbanks.
In addition, the charity said the current economic position could only lead it to assume that the trend will continue, with more women turning to sex work or coming back to it as they face increasing financial hardship.
What has Mash said about this?
Annie Emery, CEO at MASH, said; "Over the past two years we have seen how the Covid-19 pandemic and changes to the welfare system have exacerbated many women's already precarious life situations.
"When Covid-19 hit, we saw a big increase in women who lost income overnight, requiring emergency food parcels, who were asked to leave accommodation or who had no way of isolating.
"Women, unpaid-carers, workers on zero-hours' contracts etc. were already struggling and these living cost hikes are pushing more into complete crisis and survival mode.
"'MASH has been around for 30 years and we are concerned that we're now starting to engage with women who moved on from sex work years ago. It is clear that their financial struggles are leaving women with extremely limited and insecure options.
"There are also more women coming to us for the first time who have turned to sex work as their last option to keep a roof over their heads. What is consistent is the strength, resilience and perseverance of the women we support who are simply trying to live day to day.
"Looking at what's to come we are predicting demand for our services will only increase so we are incredibly grateful to individuals who donate to MASH and ensure we can continue to provide this vital lifeline.
"As a small charity with limited resources, the predicted increase in need is a concern."
The charity has also launched an emergency appeal asking people to donate to items on an emergency shopping list to help women in need, including tea and biscuits, fuel top-ups, hygiene products and mobile phone credit.
You can find out more about this or give to it here.
What is MASH?
MASH was founded to support women involved in sex work and provides expert support around issues including safety, physical and mental health, housing and improving life choices.
Its outreach van, a specially-adapted camper van, goes out into parts of Manchester where sex work happens four nights per week.
Women can access condoms, food and drink and speak to friendly, non-judgemental case workers and volunteers to get support with anything that is going on in their lives.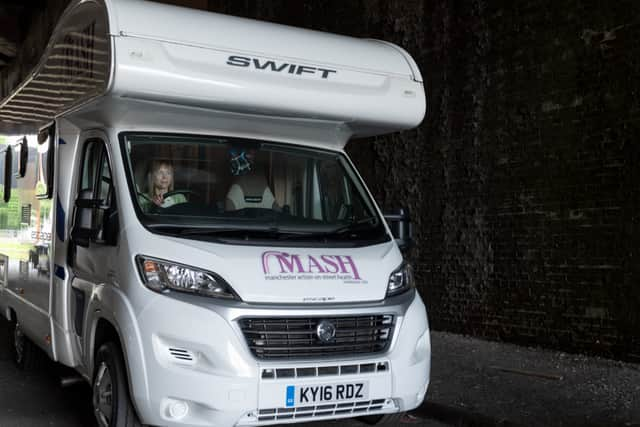 MASH also runs a drop-in centre, its own specialist sexual health clinic, offers counselling and supports women with everything from finding a home to reporting violent crimes and navigating the criminal justice system.
Its colleagues and volunteers are all trained to work in a trauma-informed and gender-informed approach.
One woman who accesses MASH's drop-in centre said: "I know I have somewhere to turn to thanks to MASH. At the MASH drop-in centre, I was able to share what was happening and my worries without fearing judgement.
"I feel more confident since speaking to MASH and I'm in a better place with my finances."