Public transport funding: how much is the Government giving Manchester, and what does it mean?
Greater Manchester has been allocated a large injection of cash ahead of this week's Budget - but what does it mean for the city-region's transport plan?
Watch more of our videos on Shots!
and live on Freeview channel 276
Visit Shots! now
Greater Manchester has been allocated just over £1bn from the Government to spend on transport ahead of this week's budget.
But what does that actually mean for the city-region's much-vaunted ambitions for a London-style public transport network?
Manchester World took a look at the numbers to see what is covered and what remains up in the air.
What has Greater Manchester been awarded?
The Government is giving Greater Manchester £1.07bn to spend on its public transport system.
The Treasury said that in total nearly £7bn will be given to areas including our city-region, the West Midlands and South Yorkshire for projects ranging from tram improvements to introducing London-style improvements in infrastructure, fares and services.
Some £5.7bn will be five-year transport settlements for the regions, while £1.2bn of new funding will go towards transforming bus services to deliver London-style journey times, fares and number of services.
What are Manchester's transport ambitions?
Greater Manchester's elected mayor Andy Burnham has spoken repeatedly of his desire to create a fully-integrated public transport system along the lines of the one residents in London enjoy.
He wants passengers to pay London-level fares for journeys, with daily and weekly caps on how much it costs to get around.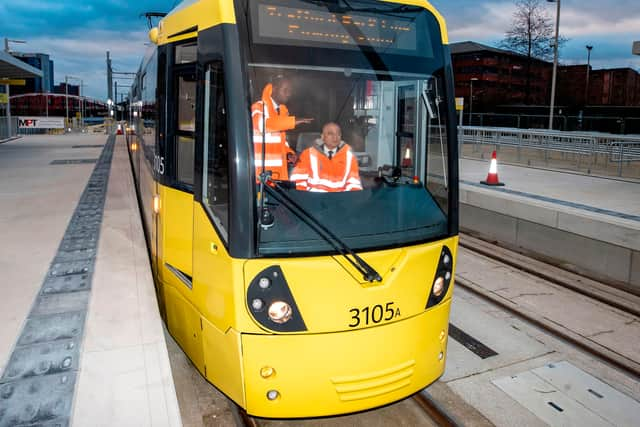 To this end the Bee Network is being created, which it is hoped will bring together trams, buses and new bicycles by 2024, with commuter rail added to the system by 2030.
What have local leaders said about the Government's cash boost?
Responding to the announcement by chancellor Rishi Sunak, Mr Burnham said it showed that the region's demands were being heard in Westminster.
But he also said the £1.07bn, to be invested in trams and buses, would not be enough on its own and he called on the Government to provide further support that would be necessary for the Bee Network.
Mr Burnham said: "This is an important first step towards a London-style public transport system for Greater Manchester and we welcome this announcement from the Chancellor.
"We believe it shows the Government is listening to the case that Greater Manchester is making.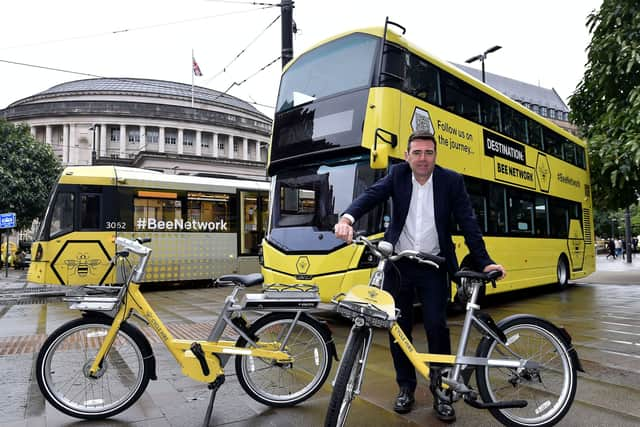 "As welcome as it is, infrastructure investment alone will not make levelling up feel real to the people of Greater Manchester.
"That will only happen when the frequency and coverage of bus services are increased and fares are lowered to London levels.
"So we are now hopeful that the Government will soon build on this foundation and match this allocation with revenue funding to make our Bee Network vision a reality."
What has the Government said?
Mr Sunak said on Sunday that "(over) the last year, I've been focused on delivering our plan for jobs, protecting people's livelihoods, their incomes, their jobs".
He also said he would now be "looking to the future and building a stronger economy for the British people".
More than £30bn of investment has already been revealed by the Treasury ahead of Wednesday's Budget.