Greater Manchester buses: plans for London-style network move one step closer
The city-region has unveiled a seven-step plan for the public transport improvements it wants to make.
Watch more of our videos on Shots!
and live on Freeview channel 276
Visit Shots! now
Plans for a London-style bus network in Greater Manchester have moved one step closer to becoming a reality.
Work has begun on the Bee Network - which it is hoped will have London-level fares and a modern fleet of vehicles.
Today (Friday 22 October) Greater Manchester's leaders have published a plan for improving bus services which will now be submitted to the national Government.
Ministers in Westminster are now being urged to give their financial backing to the region's plans.
Why are Greater Manchester's bus services changes?
The city-region is the only place outside London where buses are being brought back under public control through a franchising system.
The authorities want to make journeys by bus quicker, cheaper, greener, more reliable, more accessible and more attractive.
They want a bus service that is affordable, fully inclusive and integrated with the wider transport network.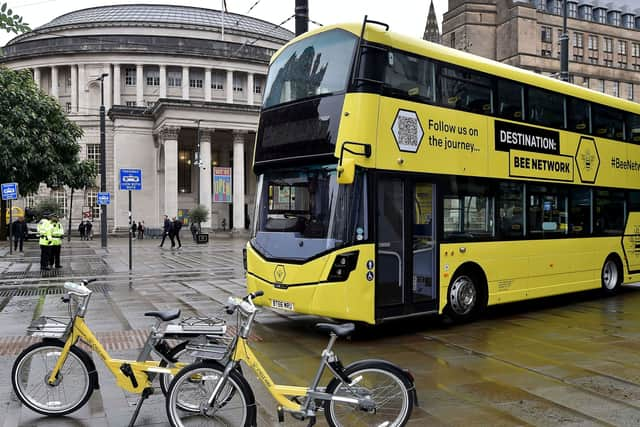 It is hoped that by increasing bus travel by more than 30% by 2030 Greater Manchester can also remove around 450,000 tonnes of carbon tailpipe emissions, playing a significant part in its green ambitions.
Political leaders have also put bus travel at the heart of a challenge to the Government to make its levelling-up agenda a reality rather than a slogan, saying improvements to the service will increase opportunities to access education, employment, healthcare, leisure and cultural facilities.
Bus trips make up around 75% of all public transport journeys in Greater Manchester with an average of around 3.48 million trips per week.
What are the seven themes in the improvement plan?
The seven themes in the document which is being put to the Government are:
Customer Experience: Providing customers with a safe and seamless travel experience, with a Customer Charter setting out the standards that customers can expect.
More frequent services: A 'turn up and go' frequency of at least every 10 minutes per hour from Monday to Saturday in the day times on major routes.
Infrastructure: Plans include a Quality Bus Transit on main corridors, the removal of congestion hotspots for buses and investment in bus passenger facilities and mobility hubs. All of these measures were included in the Greater Manchester's City Region Sustainable Transport Settlement bid which was submitted to the Government in September 2021.
Information: Live, up-to-date journey information that is integrated with the travel network and is provided in a variety of ways.
Fares and Ticketing: Attractively priced, more affordable and simply structured fares for people hopping on and off buses, travelcards with daily and weekly caps on prices, and tickets for trips involving between buses, Metrolink trams and other methods of getting around including the Bee Network Bikes.
Greener buses: Plans for a full fleet of zero-emission high-quality buses to be on the road alongside the infrastructure required for them by 2032, with 50% of the fleet to be zero-emission by 2027 and a further 330 zero-emission vehicles to meet the hoped-for passenger demand generated from the service enhancements and fares reduction initiatives (60).
Better Network Management: Prioritising journey times and reliability
What is the Bee Network?
The Bee Network is an integrated 'London-style' transport system which will join together buses, trams, cycling and walking and other shared mobility services by 2024.
It is also hoped that commuter rail will be part of the network by 2030.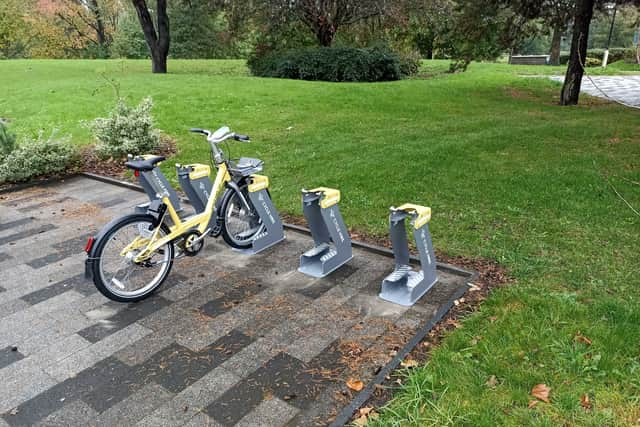 A public conversation was launched on 11 October and the public is being encouraged to get involved shaping the future of transport.
Greater Manchester's leaders say the new improvement plan has been drawn up from customer research.
What have Greater Manchester leaders said?
Greater Manchester Mayor, Andy Burnham, said: "We're on with delivering the Bee Network – our plan for a London-style transport network with London-level fares.
"This submission marks huge progress towards our vision for a modern, affordable, fully integrated and accessible bus service for the city region.
"We are well on with developing plans locally – now we need national government to support us in what is a shared ambition for better buses, on a par with what Londoners currently enjoy."
The city-region's transport commissioner Chris Boardman said: "Travelling by bus is a much more confusing and frustrating experience here than in the capital and this needs to be urgently put right.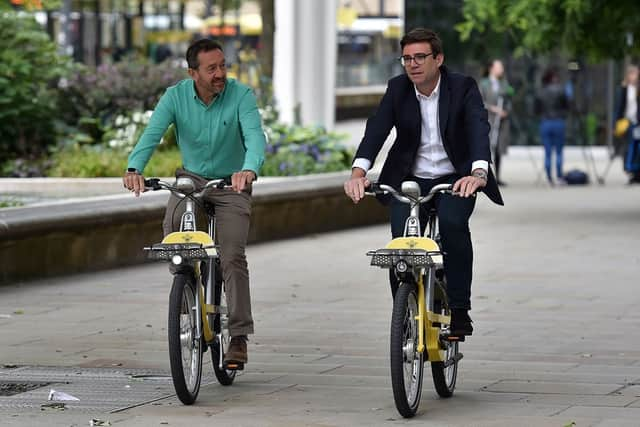 "Only when we have a fully-integrated, seamless Bee Network will we really be able to make the change we need here to achieve our net zero carbon targets.
"Buses need to be affordable, easy to use, frequent and modern to enable millions of residents here to use them to get from A to B, leaving their cars at home for everyday trips."