The daughter of a man who was left in intensive care with brain damage following a shocking attack in a park has spoken about the impact of the incident after setting up a fund-raiser to help support the family. John Lowe, 58, was attacked in Clarendon Park in Salford on Tuesday 14 February in what police are treating as an attempted murder.
His daughter Lily Dee, who is well known on social media for her comedy skits about life on a council estate, is now attempting to raise £1,000 on GoFundMe to help the family meet the costs of travelling backwards and forwards to hospital and pay for things her father needs.
Lily said her dad is currently unable to walk or talk and it is too early to say if he will be able to make any kind of recovery after he was taken to hospital unconscious and badly beaten. Police are currently appealing for information about what happened to John and Lily and other members of the family have been out doing leaflet drops in Salford to help find his attacker.
What happened to John Lowe in Clarendon Park?
Greater Manchester Police (GMP) said its officers were called to the park in Salford after receiving reports expressing concern for a man's welfare. They found John had been badly beaten and left unconscious and was taken to hospital having suffered life-changing injuries.
Police said a 32-year-old man has been arrested on suspicion of attempted murder and has been release on bail pending further inquiries. The police are continuing to follow a number of lines of inquiry as they try to find out what happened to John and have urged members of the public who saw or know anything relevant about the attack to get in touch.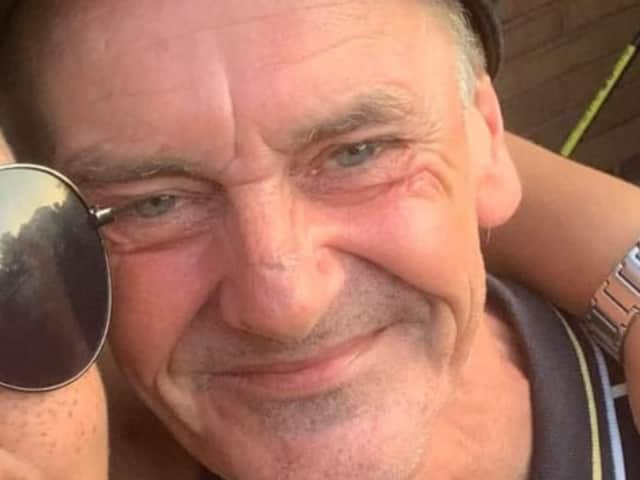 Lily said police have told her family that they believe John was the victim of an unprovoked attack and her dad was taken to intensive care where he has suffered brain damage. Anyone with information is being asked to contact police on 101 or through the LiveChat function on the GMP website, quoting log number 1218 of the date 14/02/23, or alternative pass details on anonymously via the independent charity Crimestoppers, on 0800 555 111.
What has Lily Dee said about the attack on her dad?
John's daughter Lily described her father as a "happy-go-lucky" man who is well known in the community from spending time in the park and visiting the community centre opposite. She said he is affectionately compared by local people to Frank Gallagher from the TV programme Shameless as they are both working-class characters who live on council estates.
Lily, who is well known on social media herself as Council Estate Queen for doing comedy skits fondly poking fun at her own humble background, is trying to use her online profile to raise awareness of the incident and says the attack on her dad is one of a few in the Clarendon Park area in recent months which have shocked neighbours.
She also spoke about the huge impact the attack and the shocking injuries her dad has sustained has had on her family. She said: "It has been devastating. It has altered our lives forever. His injuries are severe. We were told to prepare for the worst. When he first arrived in hospital in intensive care he had severe head trauma.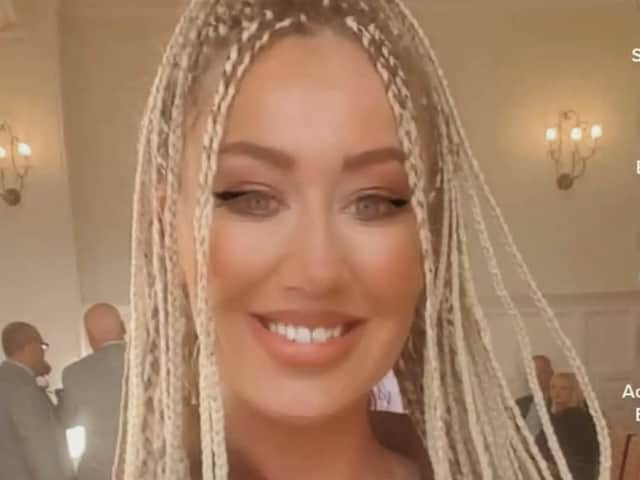 "He's stable and breathing on his own but he's going to be severely brain damaged. At the moment he is just opening his eyes, he can't walk, he can't talk. Hopefully we will get him into rehab where he can learn to communicate again but the doctors are saying it's too early to tell at this stage. Everything is very uncertain at the moment.
"My dad is a Jack the lad, he's harmless and not violent. He's a loveable chap who's known in the area for spending a lot of time in the park having a few cans of beer or going into the community centre for his breakfast. People like to say he's like Frank Gallagher but it's done in jest.
"We were used to seeing our dad full of energy, the life and soul of the party. This attack has made him a shell of a person and all we can do is witness him deteriorate right before our eyes. It's a community in the area and people are shocked by this. There are other crimes that have happened in the last few months as well."
Lily and other members of the community have been out and about on the streets of Salford doing leaflet drops to raise awareness of what happened to her dad, who is married with three children. She said there are also moves in the community to petition the authorities for CCTV and better lighting in Clarendon Park to deter further criminal activity.